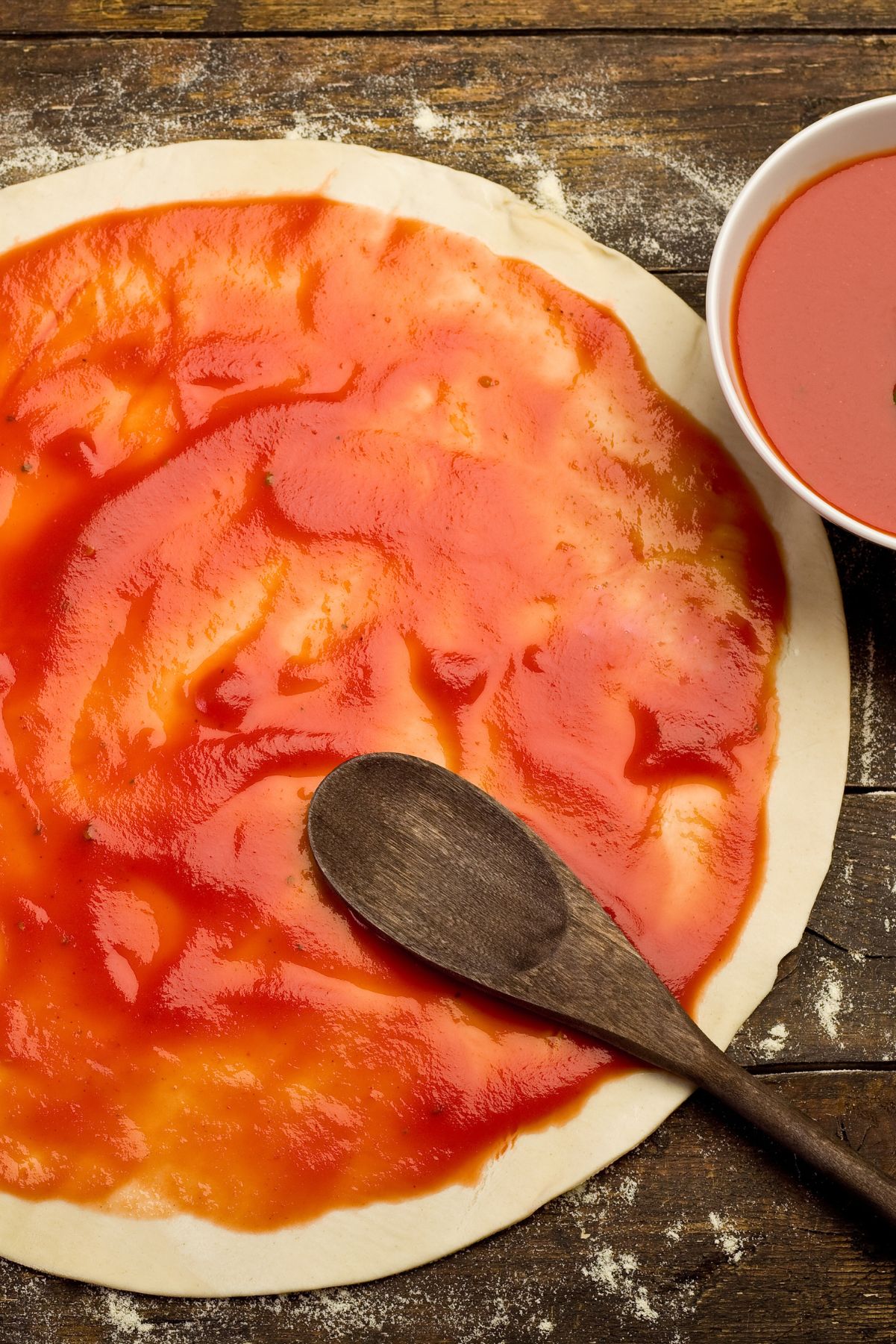 Copycat Papa John's Pizza Sauce Recipe


Copycat Papa John's Pizza Sauce Recipe that brings the iconic flavors right to your kitchen.

This easy-to-follow recipe will have you whipping up a delicious pizza sauce that's bursting with taste and perfect for your homemade pizzas.
Let's talk about the star of the show – the ingredients. You'll need a can of rich tomato puree, a dash of olive oil to enhance the flavors, and a teaspoon of sugar to balance the tanginess.

Sprinkle in some salt for that savory touch and a squeeze of lemon juice to brighten the taste. Now, let's add the aromatic herbs – oregano, garlic powder, thyme, and dried basil – that will infuse the sauce with a mouthwatering aroma.

With just a few simple ingredients, you'll be amazed at the delicious results.
This versatile pizza sauce is not limited to just pizzas. You can get creative and use it as a dipping sauce for breadsticks, drizzle it over pasta, or spread it on a sandwich for an extra punch of flavor. The possibilities are endless!
Now, here are some handy tips and tricks to make your sauce-making experience even better.

To intensify the flavors, consider letting the sauce simmer for a few extra minutes.

You can also experiment with different herbs and spices to tailor the taste to your liking.

Feeling adventurous? Add a pinch of red pepper flakes for a hint of spice.


Related Recipes

Homemade Copycat Pizza Sauce (Pizza Hut)

Italian Pepperoni Pizza Casserole

Homemade Gluten Free Pizza Crust






Affiliate Disclosure: Some links provided may be affiliate links where I may earn a commission if you purchase something after clicking on a link. No extra cost is added to you. Also, as an Amazon Associate, I earn from qualifying purchases made through links.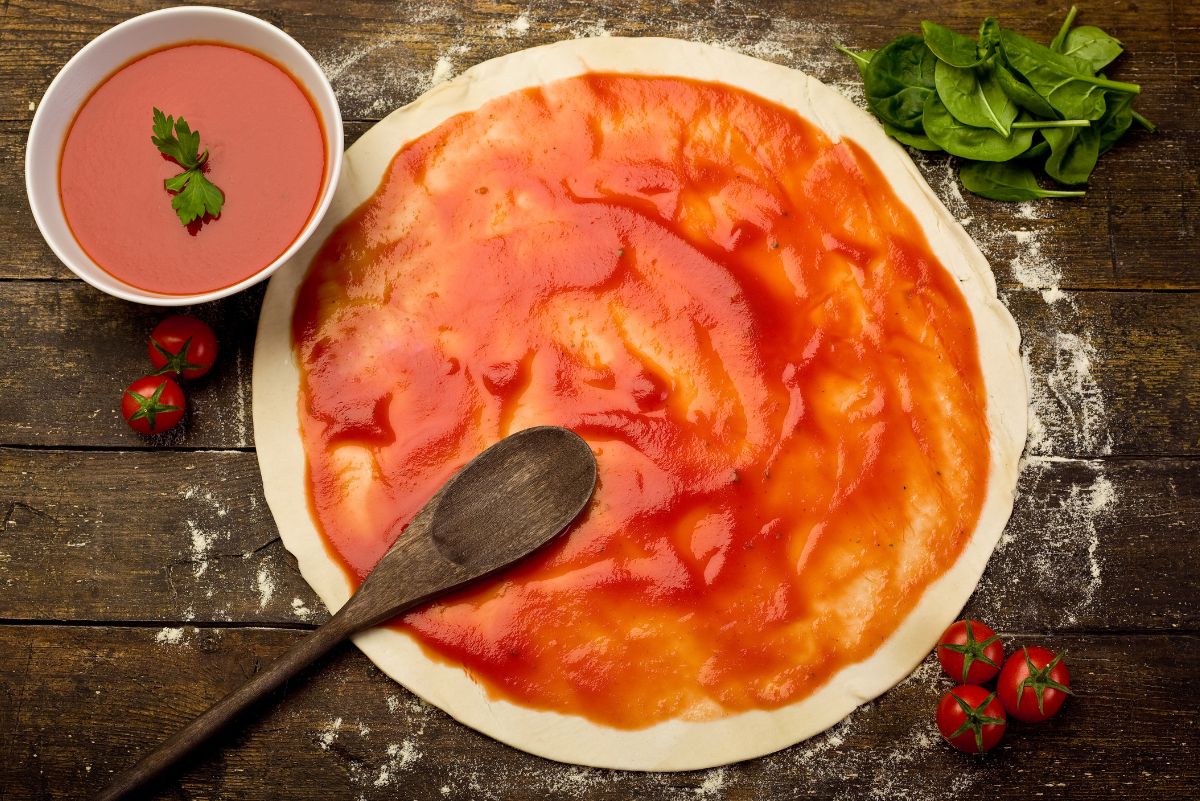 Frequently Asked Questions
Can I use fresh tomatoes instead of tomato puree?
While tomato puree provides a smooth texture, you can certainly use fresh tomatoes. Just make sure to blend them until smooth before following the recipe.
Can I store the leftover sauce?
Absolutely! Let it cool down and store it in an airtight container in the refrigerator for up to a week.
Is this sauce vegan?
Yes, it's entirely vegan-friendly as it contains no animal products.
Can I freeze the sauce?
Yes, you can freeze it for up to three months. Thaw it in the refrigerator before use.
Can I adjust the sweetness level?
Of course! Feel free to adjust the sugar amount to your taste preferences.
Now that you have our Copycat Papa John's Pizza Sauce recipe and some handy tips, it's time to get saucy and create your own pizza masterpiece.

Get ready to savor the flavors you love, right in the comfort of your home. Happy cooking!



If you need to change the amount of servings the recipe will make, click on the number of servings in the section under the "Print Recipe" bar, and move the slider up or down to change the number of servings you want. Or to double or triple the recipe, click on the 2x or 3x next to "Ingredients".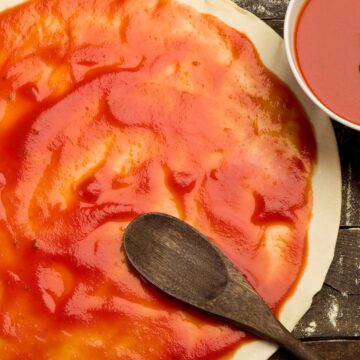 Copycat Papa John's Pizza Sauce
Copycat Papa John's Pizza Sauce Recipe. Make your favorite Pizza at home with this quick and easy recipe.
Instructions 
Place all the ingredients into a small saucepan.

Put the saucepan on the stove over medium heat.

Wait until it starts boiling. You'll see bubbles forming!

Now, turn down the heat to low. Let it simmer for 15 to 20 minutes.
Nutrition
Calories:
173.7
kcal
Carbohydrates:
32
g
Protein:
5.1
g
Fat:
5.2
g
Saturated Fat:
0.7
g
Sodium:
668.9
mg
Fiber:
5.9
g
Sugar:
19
g
You May also Like: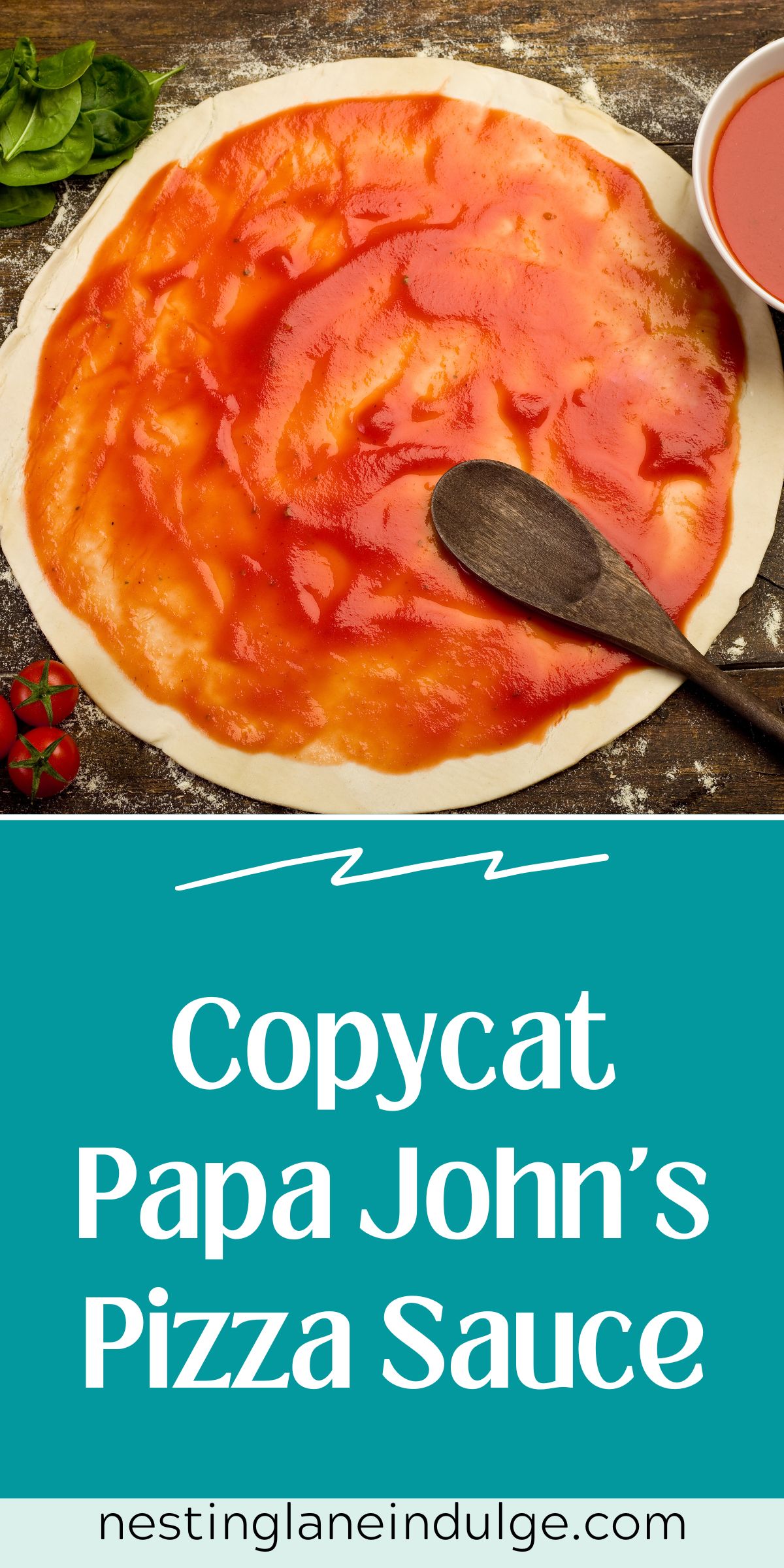 <