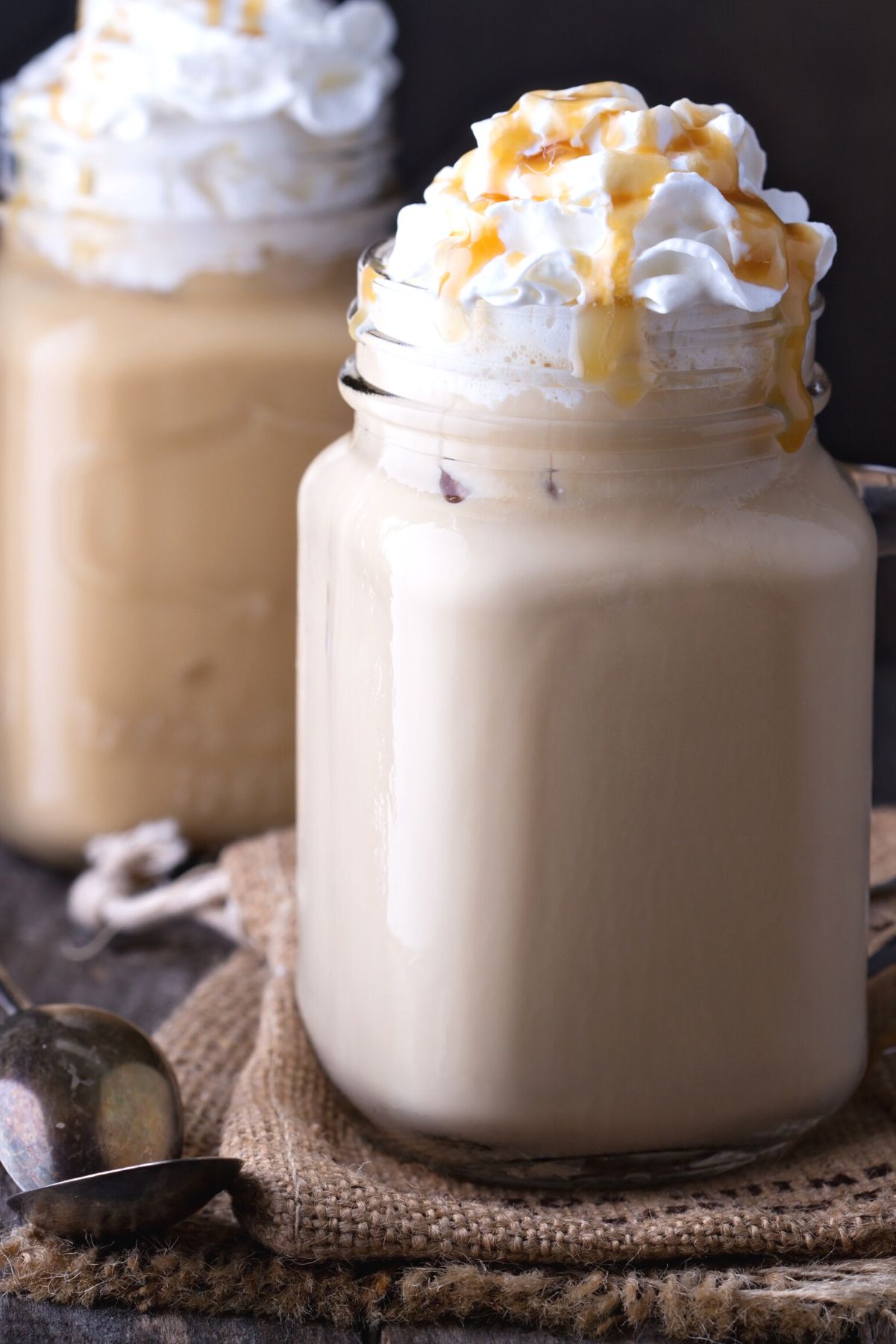 Copycat Starbucks Caramel Frappuccino Recipe


Copycat Starbucks Caramel Frappuccino Recipe. If you're craving a refreshing and creamy coffee drink, look no further than this Copycat Starbucks Caramel Frappuccino recipe. This delightful beverage offers a smooth blend of coffee, milk, and caramel sauce, creating a harmonious combination that's sure to satisfy your taste buds.
To whip up this coffee goodness, you'll need a few simple ingredients: ice, coffee, milk, caramel sauce, and sugar. With these items on hand, you can easily recreate the beloved Starbucks Frappuccino in the comfort of your own home.
This Copycat Starbucks Caramel Frappuccino makes for a perfect treat to complement your meals or enjoy as an afternoon pick-me-up. Serve it with your favorite breakfast, lunch, or dinner for an extra touch of sweetness.


Tips and Tricks:

If you prefer a stronger coffee flavor, consider using espresso instead of regular coffee.


For a thicker texture, add a little more ice to the blender.


Customize your Frappuccino by drizzling additional caramel sauce on top or adding a dollop of whipped cream.


Related Recipes

Copycat Starbucks Pumpkin Scones

Pumpkin Latte Without Coffee

Moroccan Style Mint Green Tea






Affiliate Disclosure: Some links provided may be affiliate links where I may earn a commission if you purchase something after clicking on a link. No extra cost is added to you. Also, as an Amazon Associate, I earn from qualifying purchases made through links.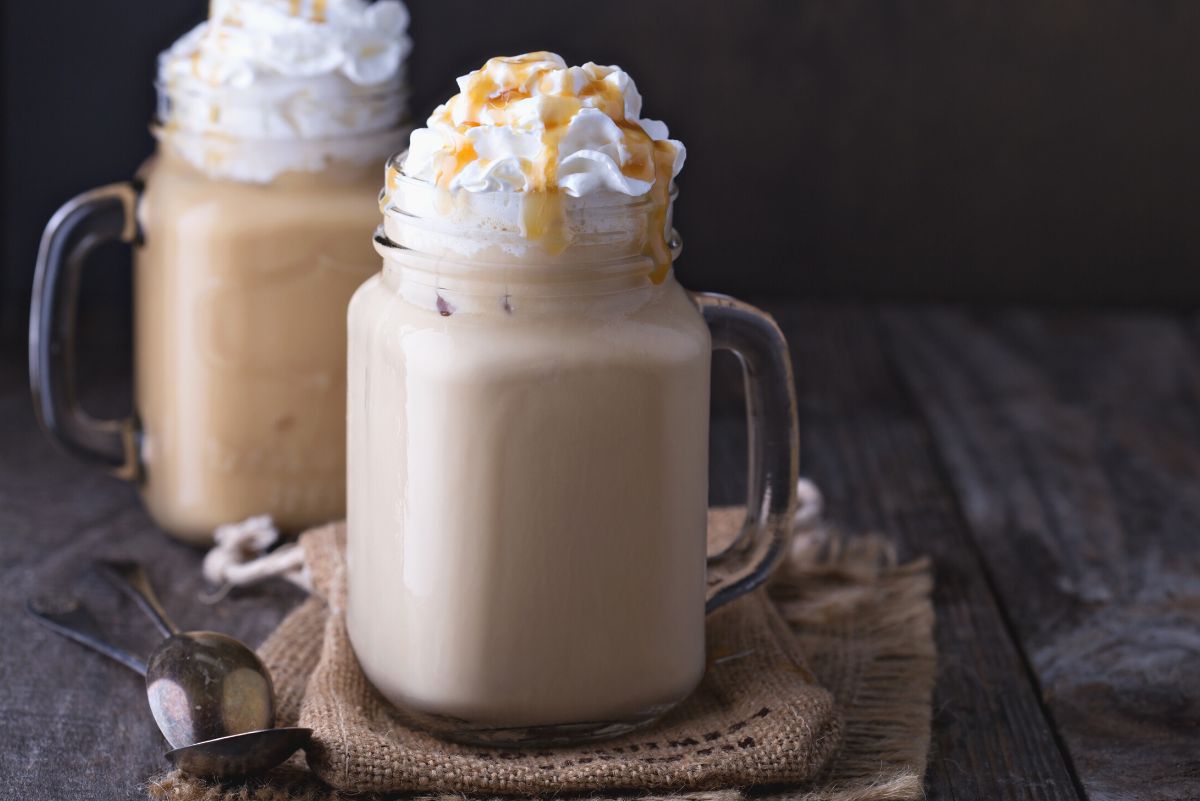 Frequently Asked Questions
Can I use a dairy-free milk alternative in this recipe?
Yes, you can substitute regular milk with almond milk, oat milk, or any other dairy-free option to suit your dietary preferences.
Is it necessary to use a blender, or can I mix it by hand?
To achieve the smooth and creamy consistency of a Frappuccino, it's best to use a blender. Mixing by hand may not yield the same results.
Can I store any leftover Frappuccino for later?
It's best to enjoy the Frappuccino immediately after preparing it for the freshest taste. Leftovers may not maintain the same texture and flavor.


If you need to change the amount of servings the recipe will make, click on the number of servings in the section under the "Print Recipe" bar, and move the slider up or down to change the number of servings you want. Or to double or triple the recipe, click on the 2x or 3x next to "Ingredients".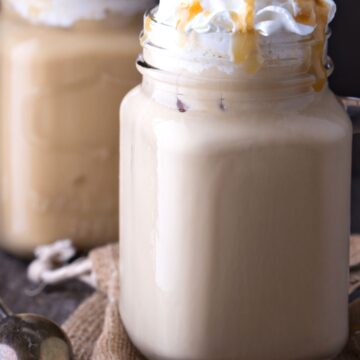 Copycat Starbucks Caramel Frappuccino
Make this quick and easy Copycat Starbucks Caramel Frappuccino at home with just 5 ingredients.
Ingredients  
2

cups

ice

1

cup

low-fat milk

1

cup

strongly brewed black coffee,

cooled

⅓

cup

caramel sauce

3

tablespoon

sugar
Instructions 
Place ice, coffee, milk, caramel sauce, and sugar in a blender.

Turn the blender on high speed and blend everything together until it becomes smooth.

Take two 16-ounce glasses.

Pour the blended mixture evenly into both glasses.
Nutrition
Calories:
271
kcal
Carbohydrates:
60
g
Protein:
5
g
Fat:
3
g
Saturated Fat:
2
g
Cholesterol:
10
mg
Sodium:
242
mg
Potassium:
287
mg
Fiber:
1
g
Sugar:
24
g
Calcium:
174
mg
You May also Like: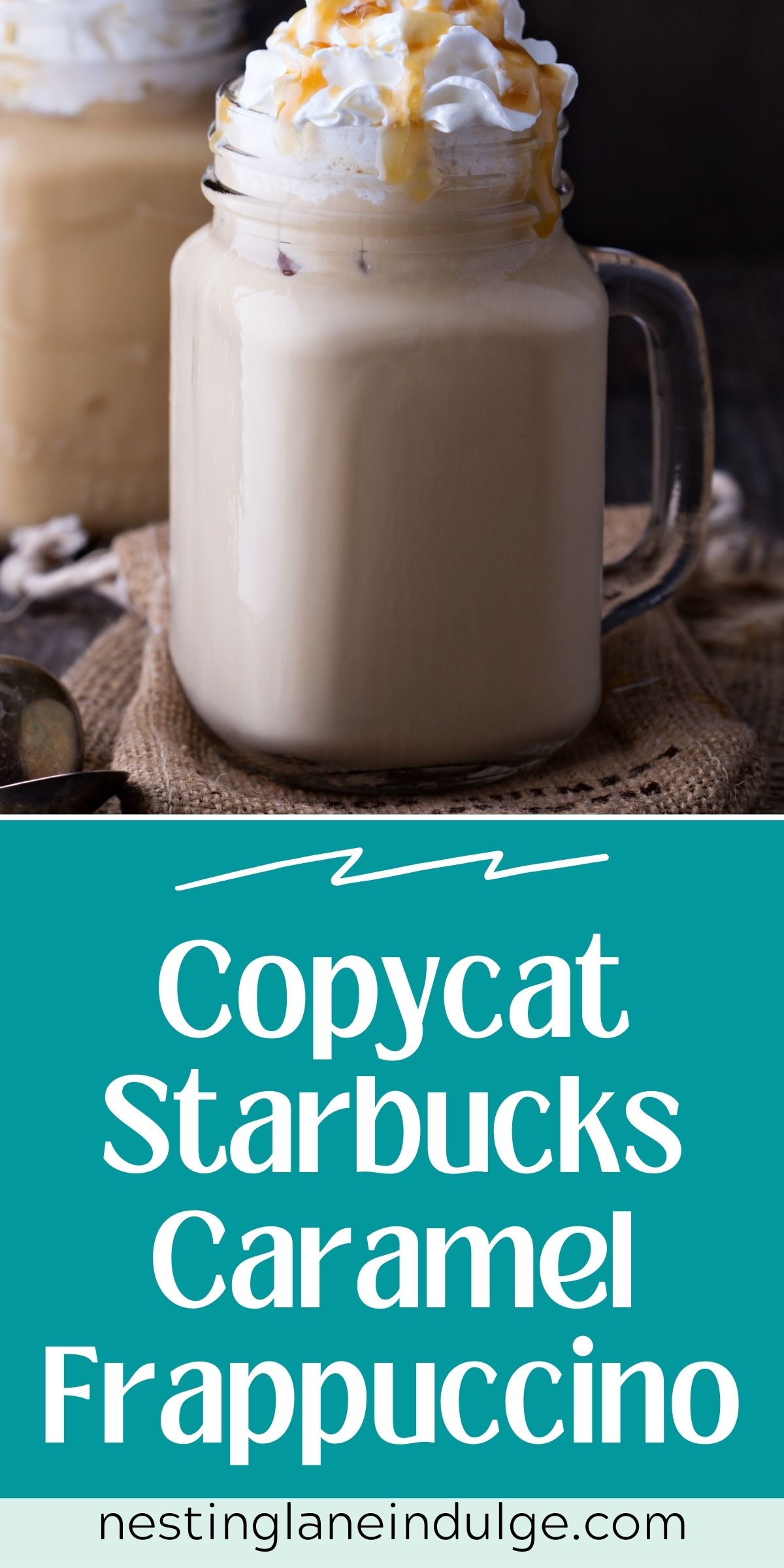 <