Finger-Lickin' Slow Cooker BBQ Beef Brisket Recipe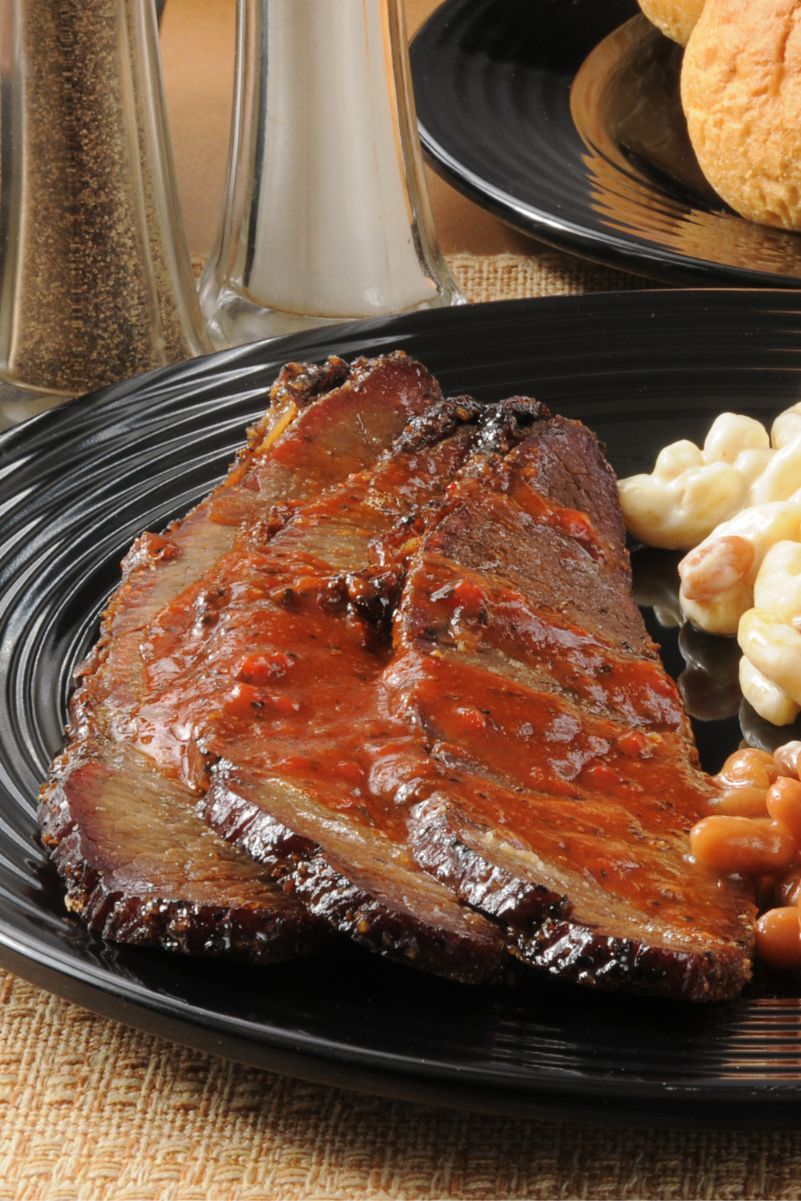 Finger-Lickin' Slow Cooker BBQ Beef Brisket Recipe. Whether you're simply cooking for your family or hosting a party, this dish is a surefire crowd-pleaser that will impress everyone.

The secret to this recipe is the perfect blend of spices that includes thyme, paprika, and cumin, along with a few other key ingredients that add depth and complexity to the flavor profile.

This spice mixture is rubbed all over the beef brisket, infusing it with a rich, savory flavor.

To make this brisket, combine the spices, rub them onto the beef, pour in Worcestershire and BBQ sauces, and let the slow cooker do the work.

The result is a melt-in-your-mouth dish packed with juicy, tender, and savory beef that will leave you wanting more.

Serve it with your favorite sides, like roasted veggies, mashed potatoes, or coleslaw, and enjoy a satisfying meal that's perfect for any occasion.



Related Recipes

Easy 4 Ingredient Roast Beef

Slow Cooker Pork Roast With Mushrooms






Affiliate Disclosure: Some links provided may be affiliate links where I may earn a commission if you purchase something after clicking on a link. No extra cost is added to you. Also, as an Amazon Associate, I earn from qualifying purchases made through links.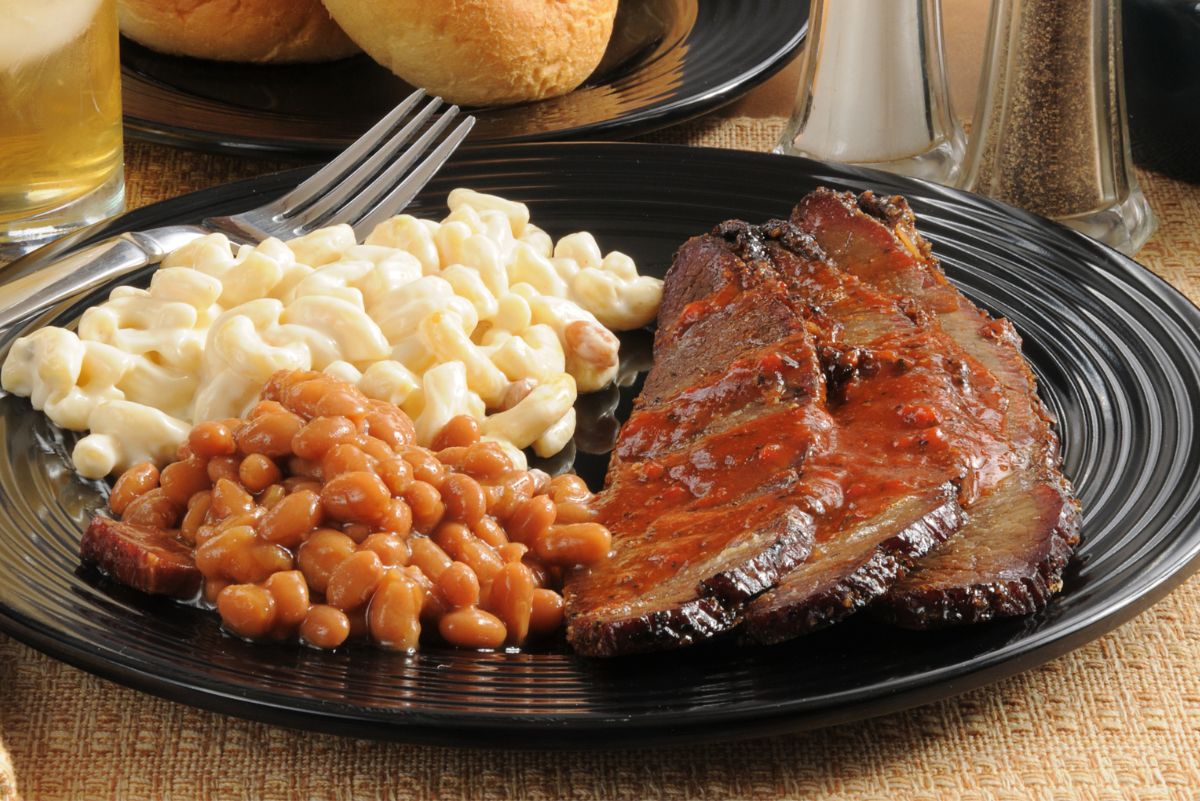 If you need to change the amount of servings the recipe will make, click on the number of servings in the section under the "Print Recipe" bar, and move the slider up or down to change the number of servings you want. Or to double or triple the recipe, click on the 2x or 3x next to "Ingredients".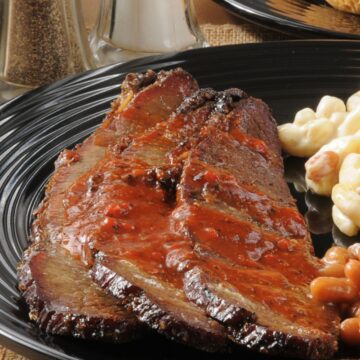 Finger-Lickin' Slow Cooker BBQ Beef Brisket
Finger-Lickin' Slow Cooker BBQ Beef Brisket the ultimate comfort food! It's rich, savory, and melt-in-your-mouth delicious.
Instructions 
In a small bowl, combine thyme, paprika, pepper, salt, onion powder, garlic powder, cayenne, and cumin. Set aside.

Rub the brisket all over with liquid smoke.

Rub the spice mixture over the brisket.

Pour Worcestershire and barbeque sauces into a slow cooker.

Place the brisket on top of the sauces.

Cover the slow cooker and cook on LOW for 8 to 10 hours, or until the brisket is fork-tender.
Nutrition
Calories:
370.1
kcal
Carbohydrates:
19.4
g
Protein:
17.8
g
Fat:
24.1
g
Saturated Fat:
9.3
g
Cholesterol:
69.9
mg
Sodium:
1194.2
mg
Potassium:
343.5
mg
Fiber:
1
g
Sugar:
12.9
g
Calcium:
32.9
mg
Iron:
3.1
mg
You May also Like: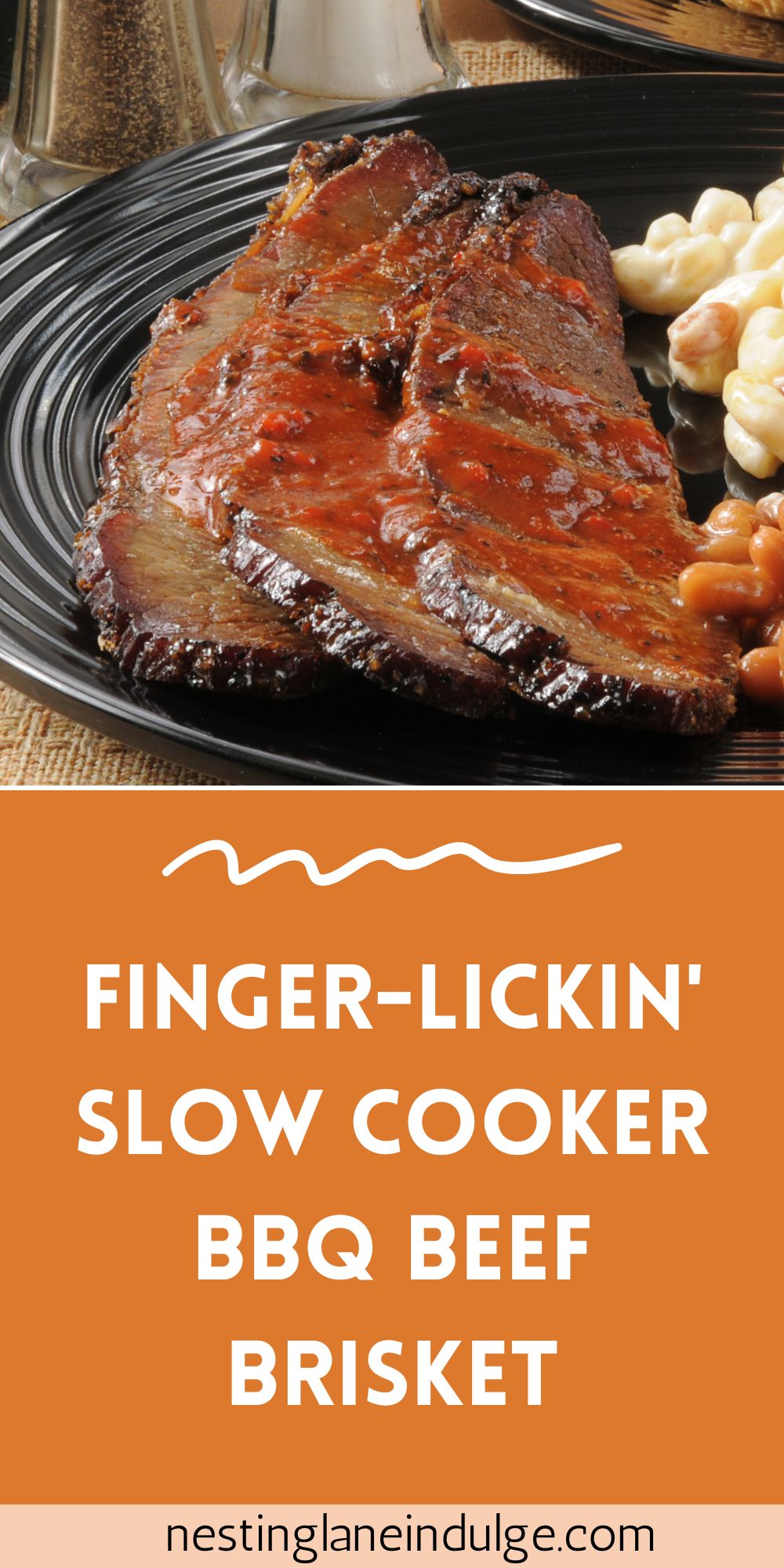 <