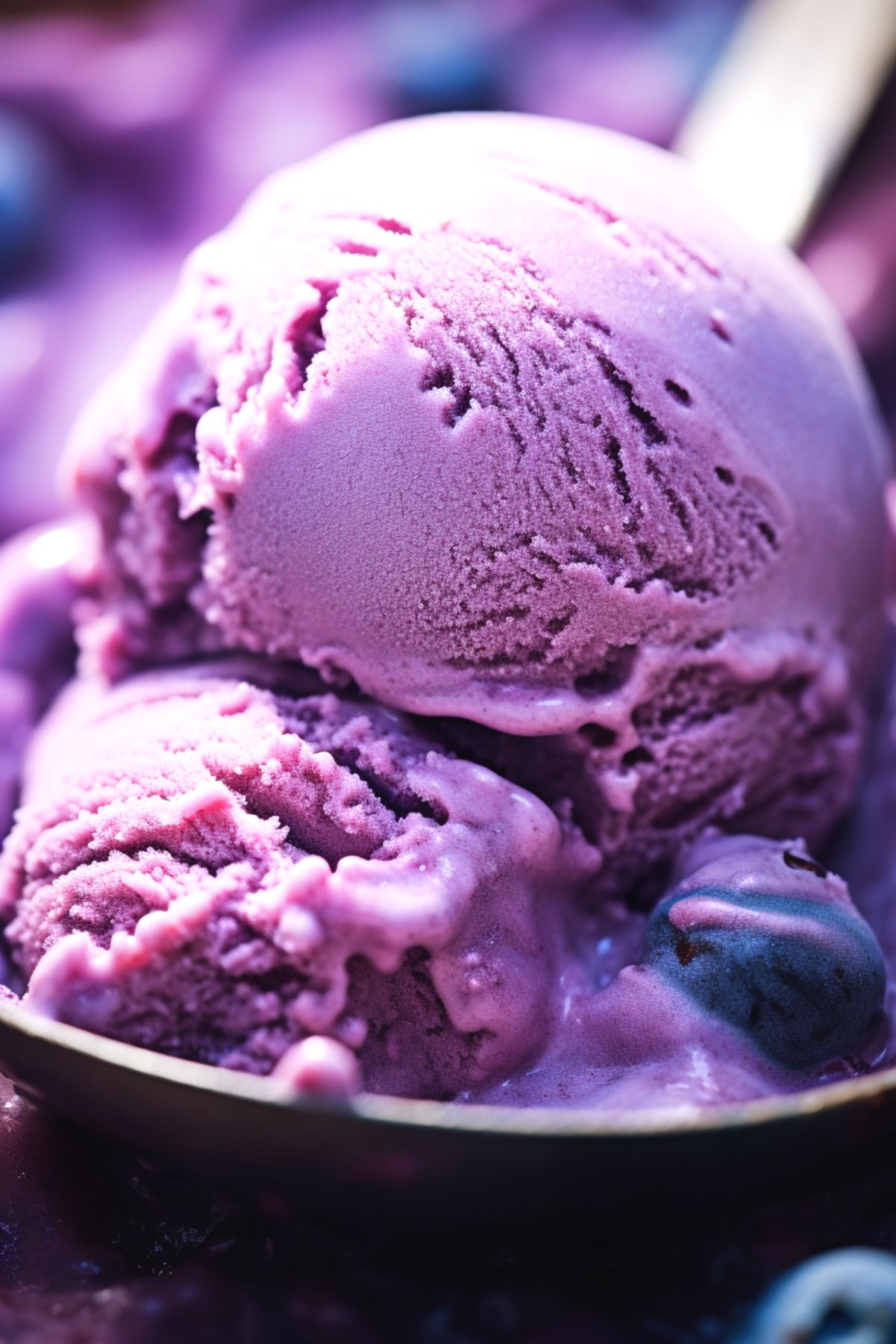 Homemade Blueberry Ice Cream Recipe (with an Ice Cream Maker)


Homemade Blueberry Ice Cream Recipe, a delightful treat that will surely satisfy your sweet cravings.

Made with simple ingredients, this creamy and refreshing dessert is a wonderful addition to any meal or a delightful standalone indulgence.
To create this scrumptious treat, you'll need juicy blueberries, cream, and condensed milk. The combination of these ingredients results in a burst of flavor that will leave you wanting more.

Whether it's a warm summer day or a cozy winter evening, this homemade ice cream is the perfect companion for any occasion.
Scoop it into bowls or sugar cones for a classic and delightful presentation. For an extra touch of indulgence, top it off with fresh blueberries, a dollop of whipped cream, or a sprinkle of crushed nuts.
Here are some tips and tricks to ensure your ice cream-making success: make sure your blueberries are ripe and bursting with flavor to achieve the best taste.

If you prefer a smoother texture, blend the blueberries thoroughly, or for a more rustic feel, mash them gently.


Related Recipes

Easy Avocado Ice Cream

Best Lemon Cheesecake With Blueberries

Blueberry Almond Cookies





Affiliate Disclosure: Some links provided may be affiliate links where I may earn a commission if you purchase something after clicking on a link. No extra cost is added to you. Also, as an Amazon Associate, I earn from qualifying purchases made through links.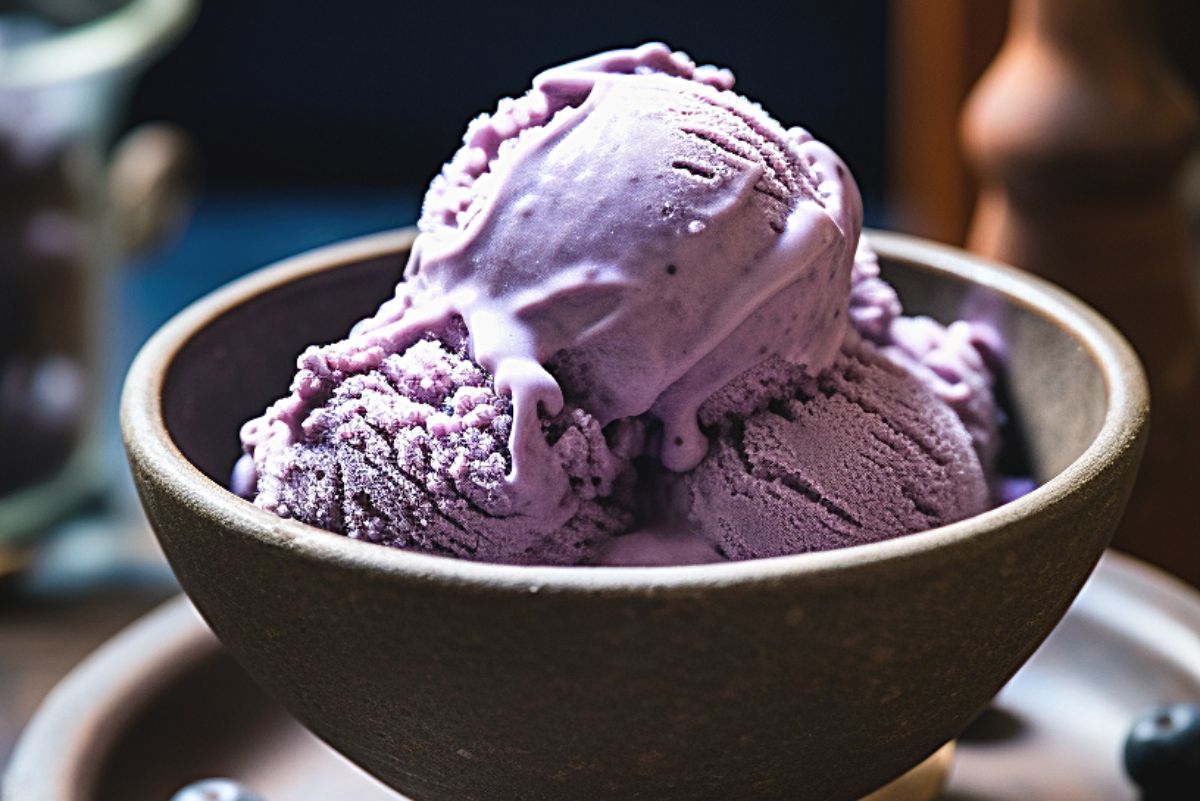 Don't have an Ice Cream Maker? This is the one we use, and recommend.
These Ice Cream Containers aren't necessary, you can just use a freezer safe container, but I love these containers:
Frequently Asked Questions
Can I use frozen blueberries for this recipe?
Yes. Frozen blueberries work just as well and are a convenient option, especially when fresh blueberries are out of season. Just thaw them first.
Can I substitute other fruits for blueberries?
Absolutely! This recipe is versatile, and you can experiment with different fruits to create your unique ice cream flavors.
Is it possible to add mix-ins to the ice cream?
Definitely! Get creative and add your favorite mix-ins like chocolate chips, cookie crumbles, or nuts for added texture and flavor.


If you need to change the amount of servings the recipe will make, click on the number of servings in the section under the "Print Recipe" bar, and move the slider up or down to change the number of servings you want. Or to double or triple the recipe, click on the 2x or 3x next to "Ingredients".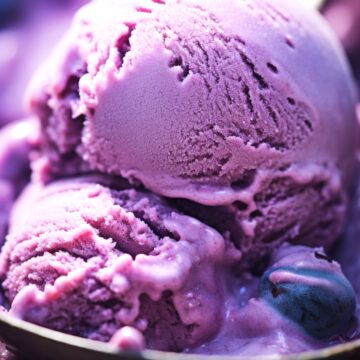 Homemade Blueberry Ice Cream Recipe
Homemade Blueberry Ice Cream Recipe (with an Ice Cream Maker). A simple and delicious Summer dessert.
Ingredients  
1¾

cups

fresh blueberries

2

cups

light cream
Instructions 
Place the blueberries in a food processor or mash them really well in a bowl.

In a separate bowl, mix the cream and condensed milk together.

Add the blended blueberries to the cream and condensed milk mixture, and stir them together.

Pour the combined mixture into an ice cream maker.

Follow the ice cream maker's instructions.

Transfer the partially frozen ice cream into an airtight container.

Freeze the ice cream in the container until it becomes firm, which usually takes about 4 hours.
Nutrition
Calories:
467
kcal
Protein:
7
g
Fat:
30
g
Saturated Fat:
19
g
Cholesterol:
111
mg
Sodium:
111
mg
Sugar:
40
g
Vitamin C:
6
mg
Calcium:
243
mg
You May also Like: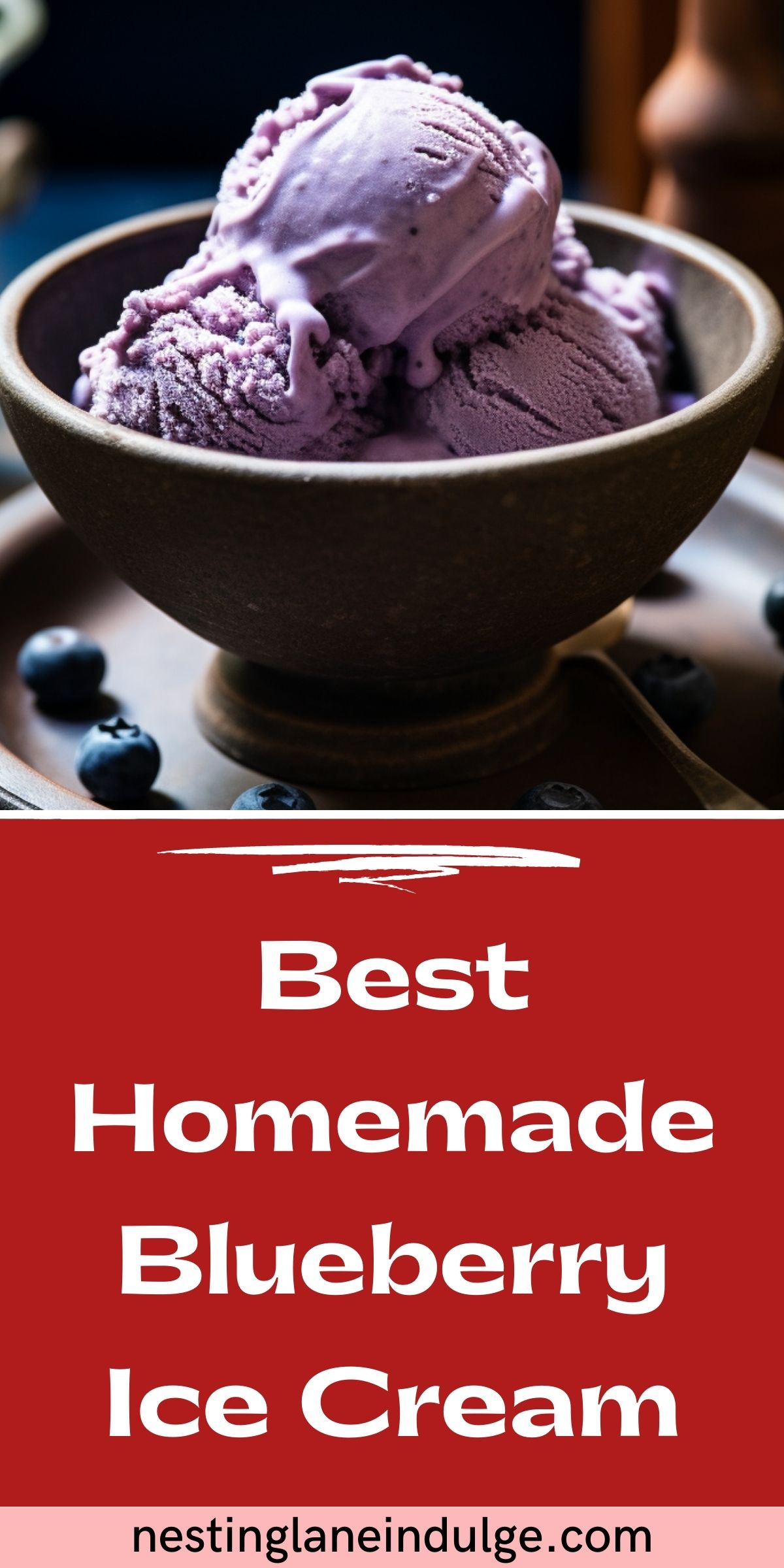 <