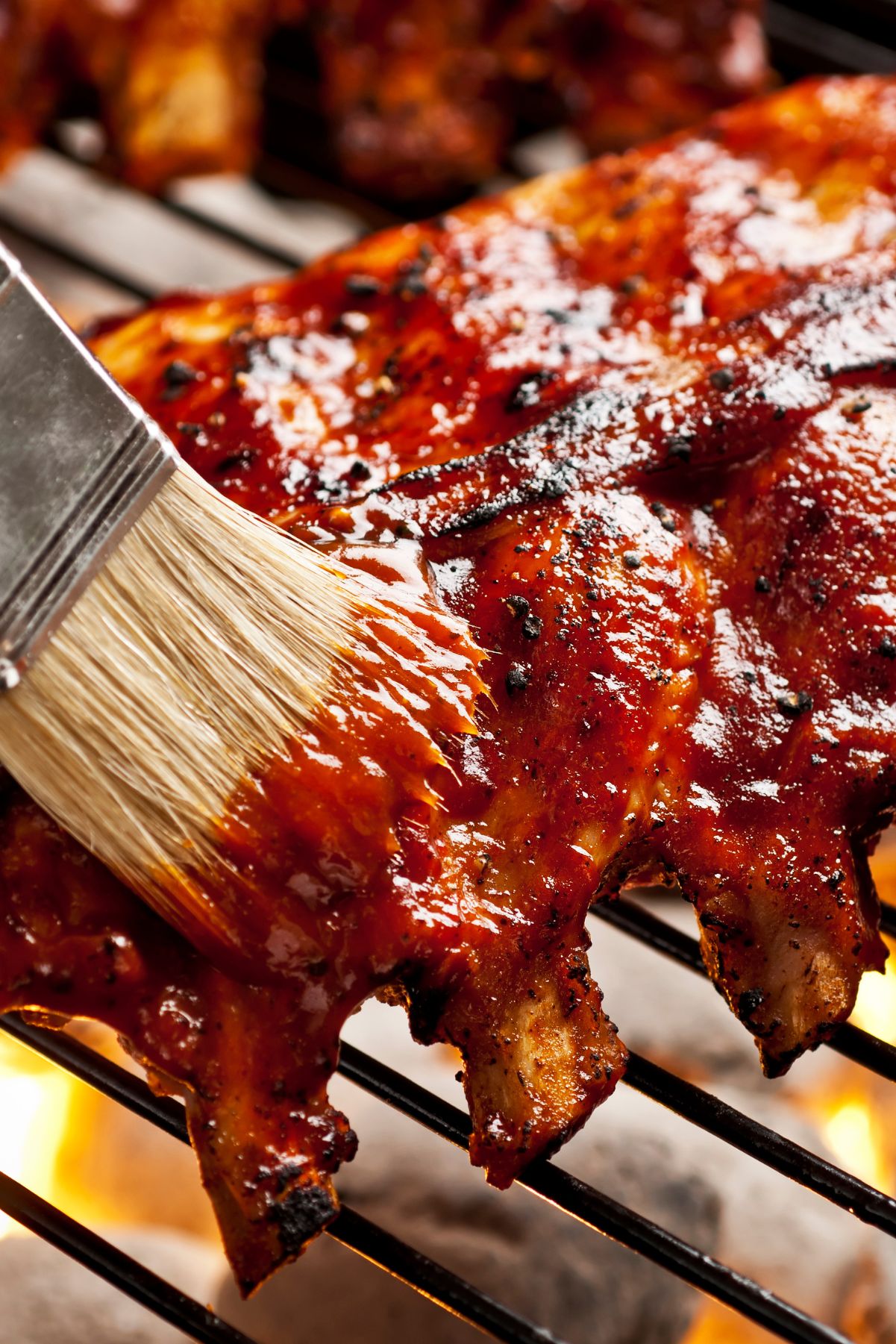 Grilled Whisky Baby Back Ribs Recipe


Grilled Whisky Baby Back Ribs Recipe. These juicy and tender ribs are bursting with flavor and are sure to be a hit with all of your guests.
Our easy-to-follow recipe features a tantalizing blend of spices that will give your taste buds a burst of flavor with every bite.

After seasoning the ribs, they are wrapped in foil and baked in the oven until fully cooked. The sauce, which is prepared on the stovetop, features a perfect combination of ingredients including vinegar, brown sugar, honey, Worcestershire sauce, and whiskey.
When the ribs are fully cooked, it's time to grill them to perfection. We recommend cooking the ribs for a few minutes on each side before brushing them with the sauce to add an extra layer of flavor.
Whether you're hosting a Game Day party or just looking for a delicious dinner, these Back Ribs are sure to impress your guests. So fire up the grill and get ready to enjoy some mouth-watering ribs that are sure to be a crowd-pleaser!



Related Recipes

Best Grilled Barbecue Ribs

Crockpot Beef Short Ribs

Asian Braised Beef Short Ribs






Affiliate Disclosure: Some links provided may be affiliate links where I may earn a commission if you purchase something after clicking on a link. No extra cost is added to you. Also, as an Amazon Associate, I earn from qualifying purchases made through links.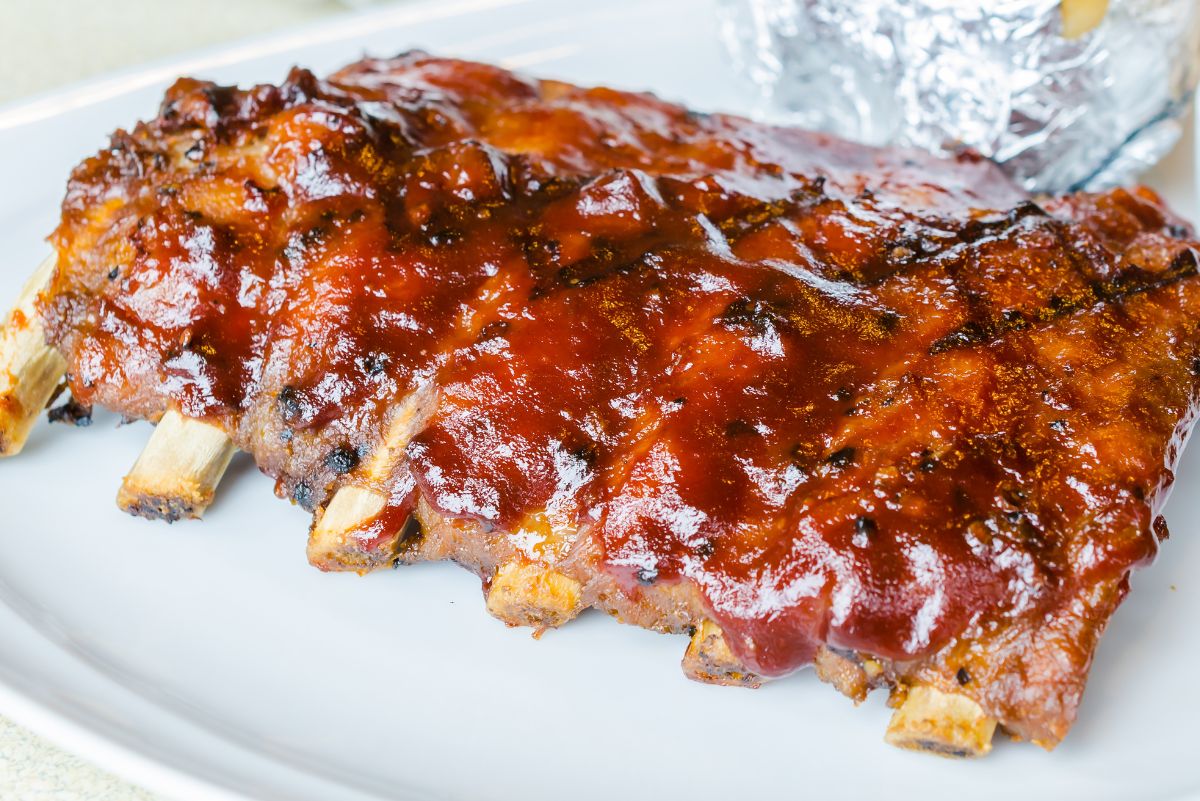 If you need to change the amount of servings the recipe will make, click on the number of servings in the section under the "Print Recipe" bar, and move the slider up or down to change the number of servings you want. Or to double or triple the recipe, click on the 2x or 3x next to "Ingredients".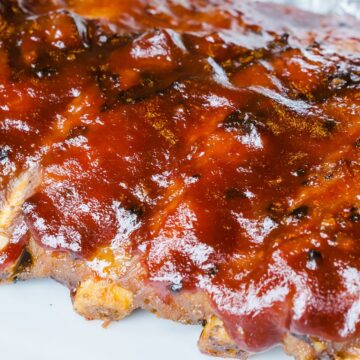 Grilled Whisky Baby Back Ribs
Delicious baby back ribs with a whiskey-infused sauce, grilled to perfection. Try our Grilled Whisky Baby Back Ribs recipe now!
Instructions 
Preheat your oven to 300°F (150°C).

Cut each full rack of ribs in half to create 4 half racks.

Sprinkle a mixture of salt, pepper (more pepper than salt), and 1 tbsp chili pepper over the meat.

Wrap each half rack in aluminum foil and place in the oven. Bake for 2½ hours.

Meanwhile, heat oil in a medium saucepan over medium heat.

Add onions, cook and stir in the oil for 5 minutes until they are soft.

Add water, tomato paste, vinegar, brown sugar, honey, and Worcestershire sauce to the pan.

Add 2 tsp salt, ¼ tsp black pepper, liquid smoke, whiskey, garlic powder, paprika, onion powder, dark molasses, and ½ tbsp ground chili pepper.

Bring the mixture to a boil and then reduce the heat to a simmer.

Let the sauce simmer for 1¼ hours uncovered or until it thickens to your desired consistency.

Remove the sauce from heat and set it aside.

Preheat your outdoor grill to high heat.

Remove the ribs from the oven and let them stand for 10 minutes.

Place the ribs on the grill and cook for 3 to 4 minutes on each side.

Brush the sauce onto the ribs just before serving them. Avoid adding the sauce too early, as it may burn.
Nutrition
Calories:
943
kcal
Carbohydrates:
55
g
Protein:
57
g
Fat:
56
g
Saturated Fat:
13
g
Cholesterol:
197
mg
Sodium:
697
mg
Potassium:
1351
mg
Fiber:
3
g
Sugar:
47
g
Calcium:
165
mg
Iron:
5
mg
FAQs
Can I use a different type of meat for this recipe?
Yes, you can substitute baby back ribs with spare ribs or St. Louis-style ribs if you prefer.
Can I make the sauce ahead of time?
Yes, you can prepare the sauce ahead of time and store it in the refrigerator until ready to use.
What type of Whiskey should I use for the sauce?
You can use any type of whiskey that you prefer, or even bourbon if you like.
How can I tell if the ribs are fully cooked?
The ribs should be tender and pull apart easily when they are fully cooked. You can also use a meat thermometer to check the internal temperature, which should be around 145°F (63°C).
Can I cook the ribs in the oven instead of on the grill?
Yes, you can skip the grilling step and finish cooking the ribs in the oven under the broiler for a few minutes to caramelize the sauce.
You May also Like: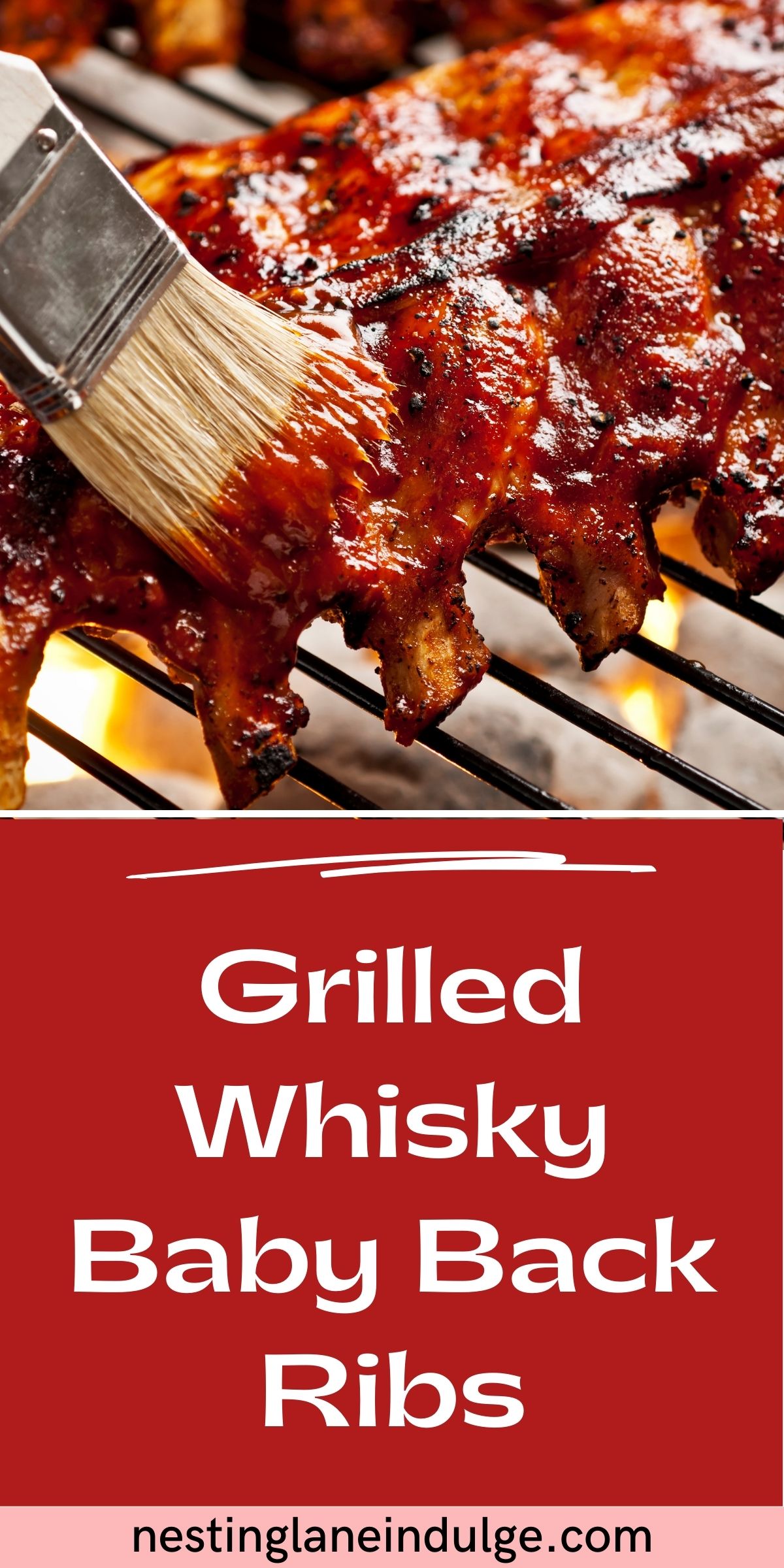 <