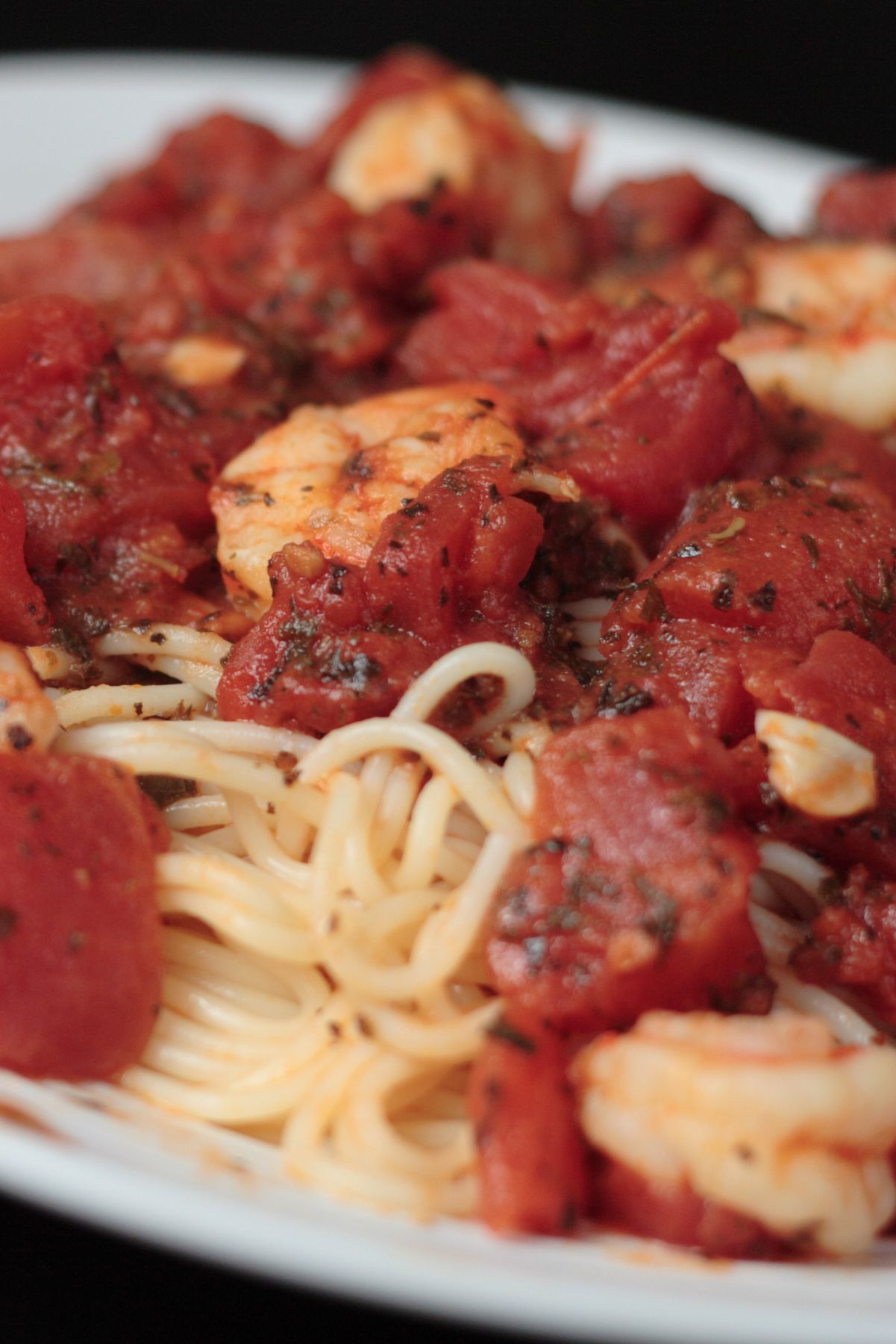 Quick and Easy Shrimp and Basil Pasta Recipe


Quick and Easy Shrimp and Basil Pasta Recipe is an easy and flavorful dish that will tantalize your taste buds.

With succulent shrimp, aromatic garlic, fresh basil, and tangy tomatoes, this recipe offers a delightful twist on traditional pasta dishes.

Indulge in the perfect balance of flavors that come together harmoniously in every bite.
This Italian pasta is a crowd-pleaser that can be prepared effortlessly, making it an ideal choice for busy weeknights or special occasions.

Whether you're a seafood lover or simply seeking a new pasta recipe to add to your repertoire, this dish is sure to impress both family and friends.


Related Recipes

Shrimp And Pasta With Lemon Sauce

Quick And Easy Spaghetti With Bacon

Crispy Coconut Shrimp In Beer Batter






Affiliate Disclosure: Some links provided may be affiliate links where I may earn a commission if you purchase something after clicking on a link. No extra cost is added to you. Also, as an Amazon Associate, I earn from qualifying purchases made through links.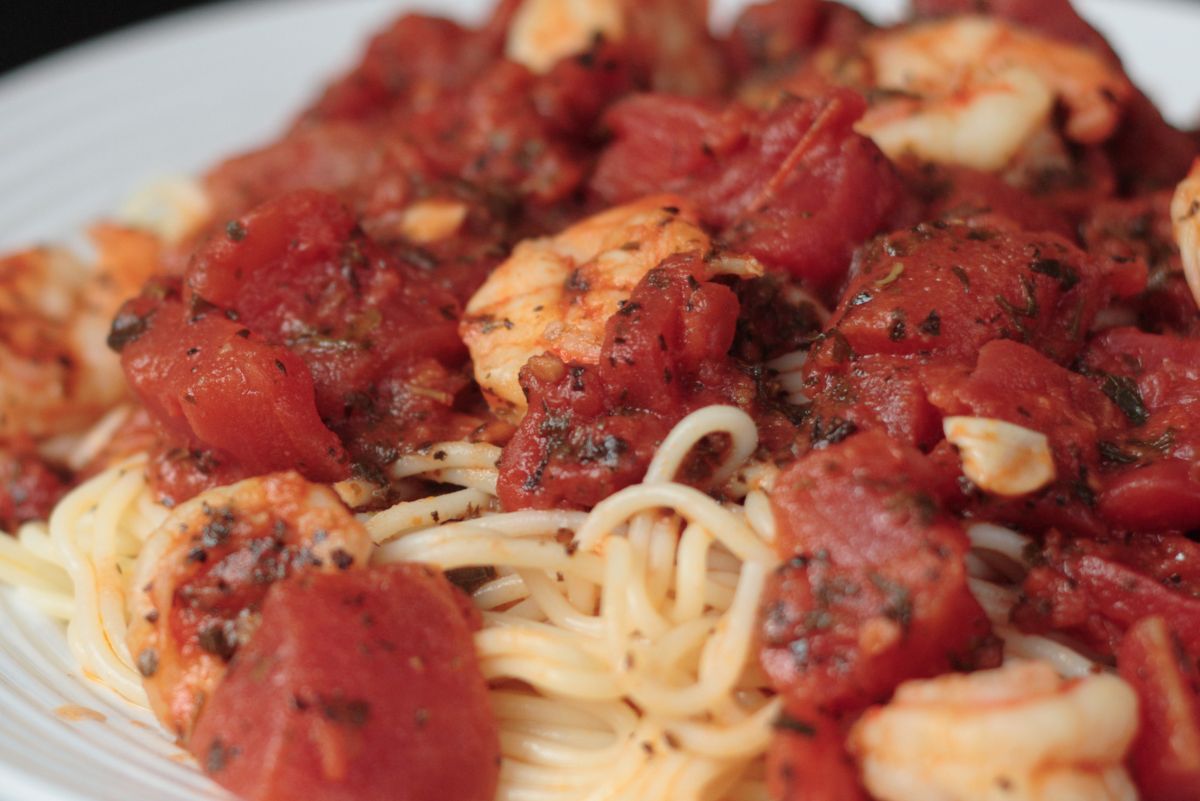 If you need to change the amount of servings the recipe will make, click on the number of servings in the section under the "Print Recipe" bar, and move the slider up or down to change the number of servings you want. Or to double or triple the recipe, click on the 2x or 3x next to "Ingredients".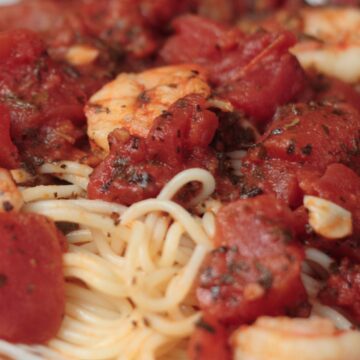 Quick and Easy Shrimp and Basil Pasta
Angel Hair Pasta with Shrimp and Basil combines tender shrimp, aromatic garlic, fresh basil, and tangy tomatoes. It's a delicious and satisfying meal that can be prepared in no time!
Instructions 
Place a large pot of water over high heat.

Add 1 tablespoon of oil into the pot of water, and bring to a boil.

Put the pasta into the boiling water and let it cook until it's not too soft or too hard.

Using a colander, drain off the water, then rinse the pasta with cold water briefly.

Add the rest of the oil in a 10 inch skillet, and place over medium heat.

Put the garlic in the skillet and stir it all the time. Keep stirring until the garlic feels soft, but don't let it burn. It should take about 1 minute.

Add the shrimp to the skillet and cook them for 3 to 5 minutes.

Remove the shrimp and set aside.

Put the tomatoes, wine, parsley, and basil into the skillet. Stir everything together.

Keep cooking and stirring sometimes until the liquid in the skillet becomes half of what it was before. It should take about 8 to 12 minutes.

Put the shrimp back into the skillet and cook everything for another 2 to 3 minutes, until the shrimp are heated through.
To Serve:
Place a serving of pasta on a plate.

Spoon the shrimp mixture from the skillet on top of the pasta.

Sprinkle some Parmesan cheese on the shrimp and pasta.
Nutrition
Calories:
536.6
kcal
Carbohydrates:
46.7
g
Protein:
34
g
Fat:
18.1
g
Saturated Fat:
2.9
g
Cholesterol:
175.8
mg
Sodium:
968.9
mg
Potassium:
869.4
mg
Fiber:
5.5
g
Sugar:
11.2
g
Calcium:
245
mg
Iron:
13.5
mg
You May also Like: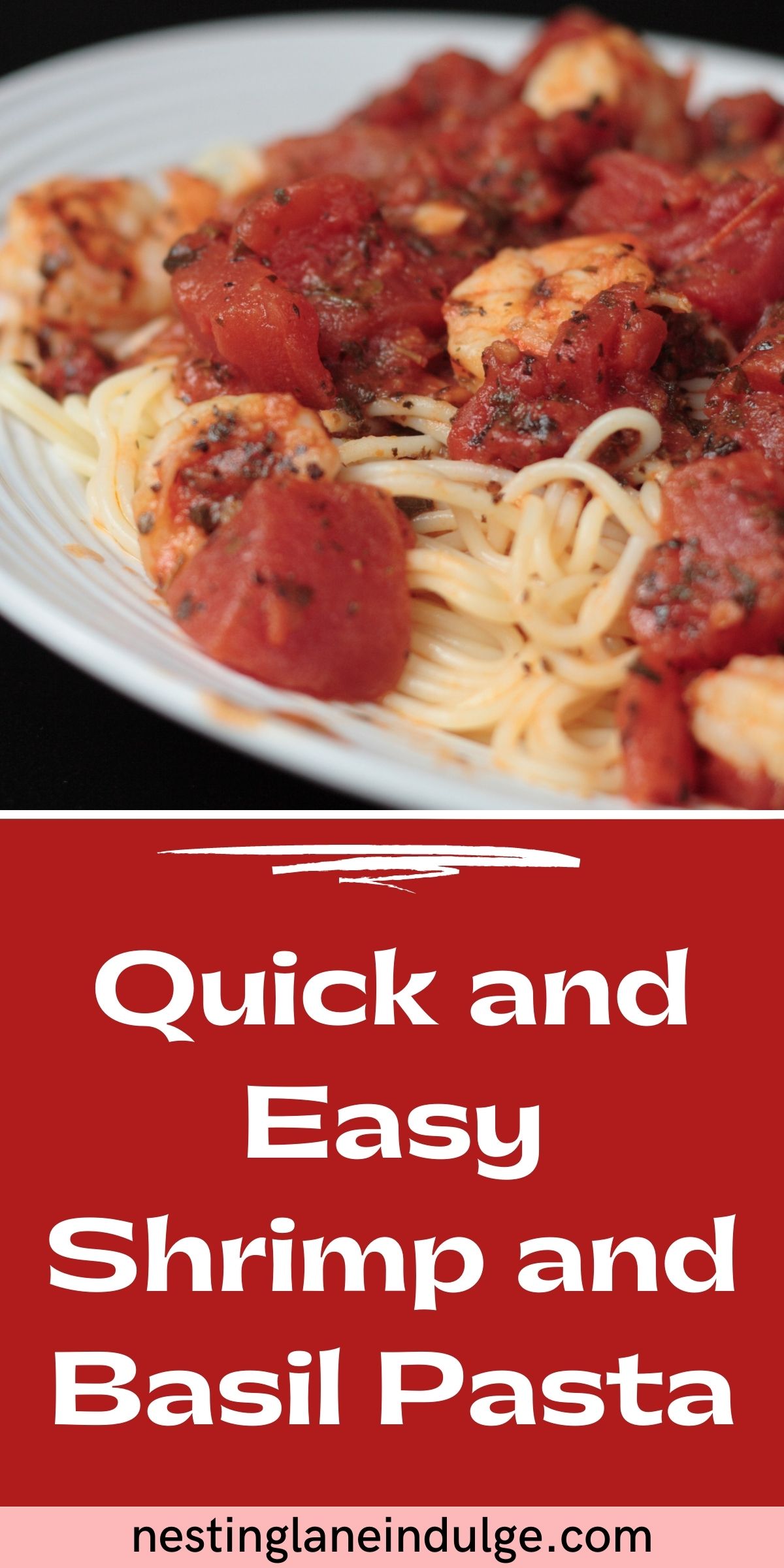 <