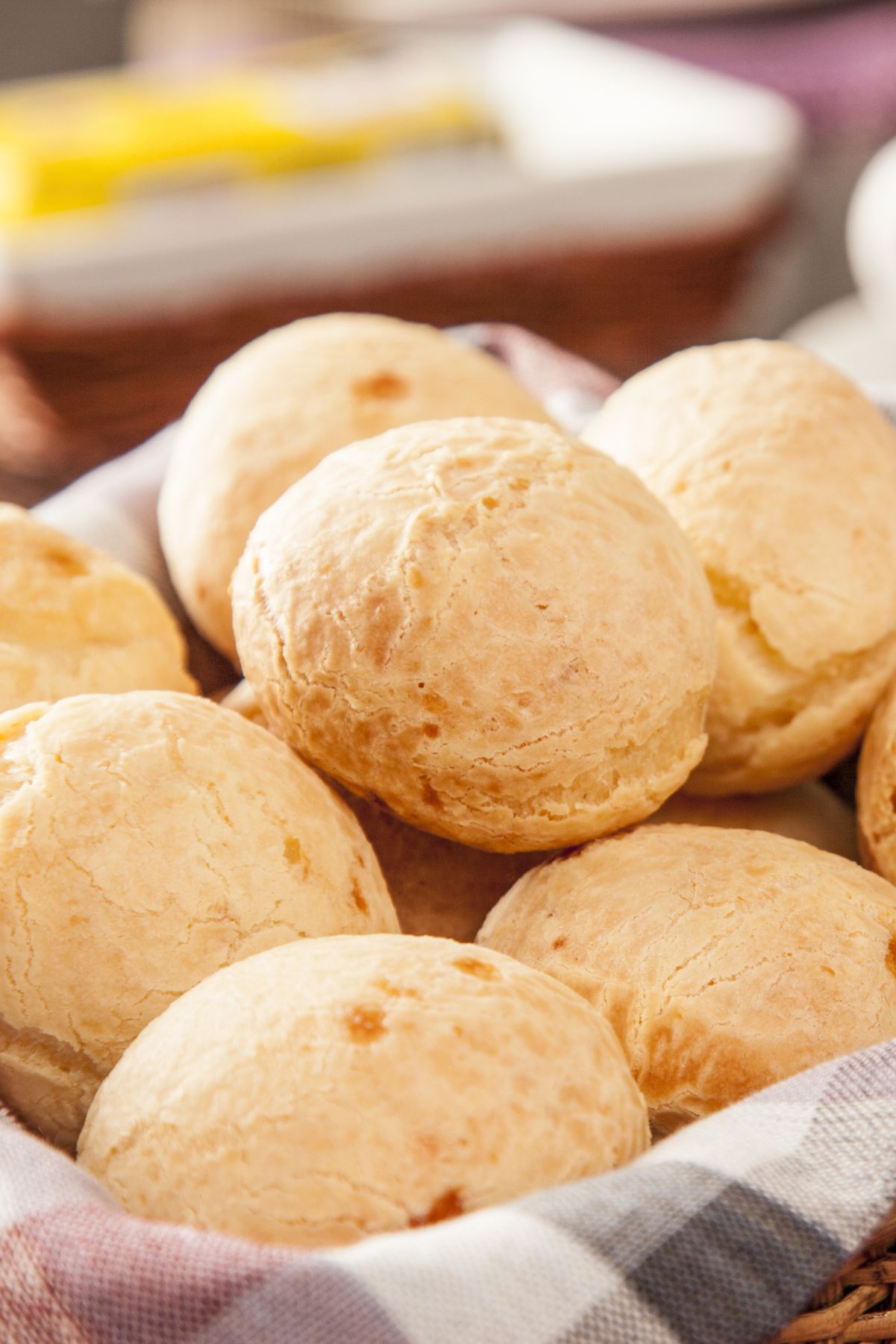 Homemade Brazilian Cheese Bread (Pao de Queijo) Recipe


Homemade Brazilian Cheese Bread (Pao de Queijo) Recipe. Prepare to embark on a culinary adventure as you delve into the world of Brazil's most beloved bread.

Made with tapioca flour, this gluten-free treat boasts a delightful combination of gooey cheese and a uniquely chewy texture.

Whether you're planning a brunch, hosting a party, or simply seeking a delectable snack, these cheesy bread balls are guaranteed to impress your taste buds and leave you craving for more.


Why should you try our Homemade Brazilian Cheese Bread?
Authentic Flavors:
Experience the true essence of Brazil with every bite of our traditional Pao de Queijo.

Gluten-Free Delight:
Made with tapioca flour, our recipe caters to those with gluten sensitivities without compromising on taste.

Crowd-Pleaser:
These cheesy bread balls are sure to be a hit at any gathering or social event.

Versatile Snack:
Enjoy them as a delightful breakfast option, a satisfying snack, or a unique addition to your party menu.

Easy-to-Follow:
Our step-by-step recipe ensures that even novice cooks can achieve impressive results.


Related Recipes

Copycat Macaroni Grill Rosemary Bread

Easy Irish Soda Bread

Onion Cheddar Soda Bread Without A Bread Machine






Affiliate Disclosure: Some links provided may be affiliate links where I may earn a commission if you purchase something after clicking on a link. No extra cost is added to you. Also, as an Amazon Associate, I earn from qualifying purchases made through links.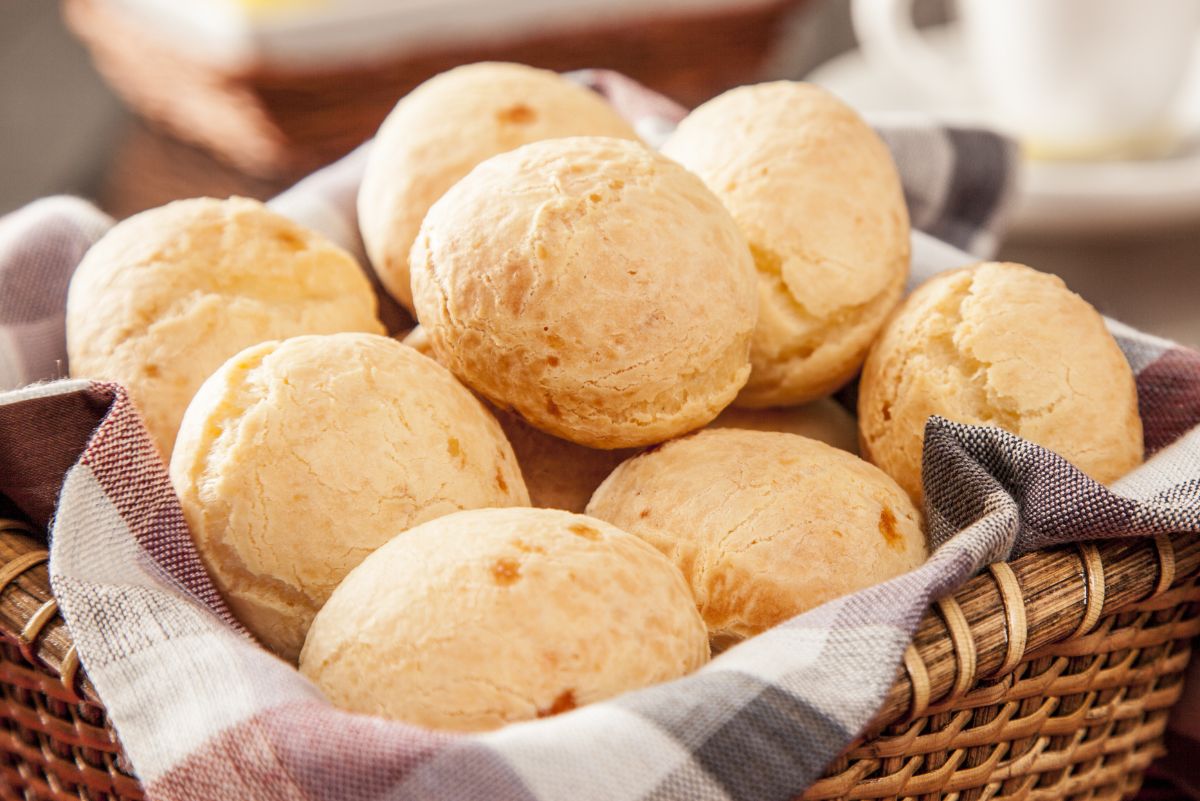 If you need to change the amount of servings the recipe will make, click on the number of servings in the section under the "Print Recipe" bar, and move the slider up or down to change the number of servings you want. Or to double or triple the recipe, click on the 2x or 3x next to "Ingredients".


FAQs
Can I substitute tapioca flour with another type of flour?
Tapioca flour plays a crucial role in achieving the signature texture of Brazilian cheese bread. It's best to use tapioca flour for authentic results.
Can I add other ingredients to the dough, like herbs or spices?
Absolutely! Feel free to experiment with your favorite herbs, spices, or even diced jalapeños to add a personal touch to your cheese bread.
How long will the last?
Store the leftovers in an airtight container at room temperature for up to 2 days. Reheat them briefly in the oven or microwave for a fresh-out-of-the-oven experience.
Can I make mini cheese bread bites instead of larger balls?
Yes, you can shape the dough into smaller balls or even use a mini muffin tin for bite-sized portions. Adjust the baking time accordingly.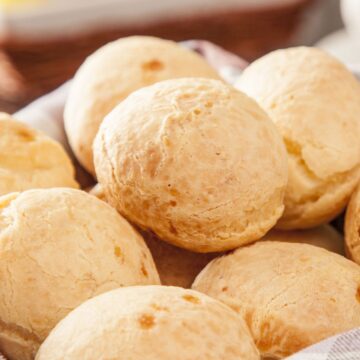 Homemade Brazilian Cheese Bread (Pao de Queijo)
Homemade Brazilian Cheese Bread (Pao de Queijo) is a mouthwatering treat that you can easily make at home. This recipe will guide you through the simple steps to create irresistibly cheesy and chewy bread balls that will delight your taste buds. Get ready to enjoy a taste of Brazil in every bite!
Instructions 
Preheat oven to 375° F (190 degrees C).

In a big saucepan, mix olive oil, water, milk, and salt. Put the saucepan on the stove and turn the heat to high. Wait until it starts boiling, then take it off the heat immediately.

Add tapioca flour and garlic to the mixture. Stir it until it becomes smooth. Leave it alone for 10 to 15 minutes.

Mix cheese and eggs into the tapioca mixture. Stir until everything is combined. It will look chunky, like cottage cheese.

Take about ¼ cup of the dough and shape it into a ball. Keep doing this until all the dough is used up. Put the dough balls on a baking sheet that has not been greased.

Put the baking sheet in the oven that you preheated earlier. Let it bake until the tops of the dough balls turn lightly brown, which should take around 15 to 20 minutes.
Nutrition
Calories:
385
kcal
Carbohydrates:
40
g
Protein:
6
g
Saturated Fat:
5
g
Cholesterol:
71
mg
Sodium:
555
mg
Potassium:
67
mg
Fiber:
1
g
Sugar:
1
g
Calcium:
131
mg
Iron:
1
mg
You May also Like: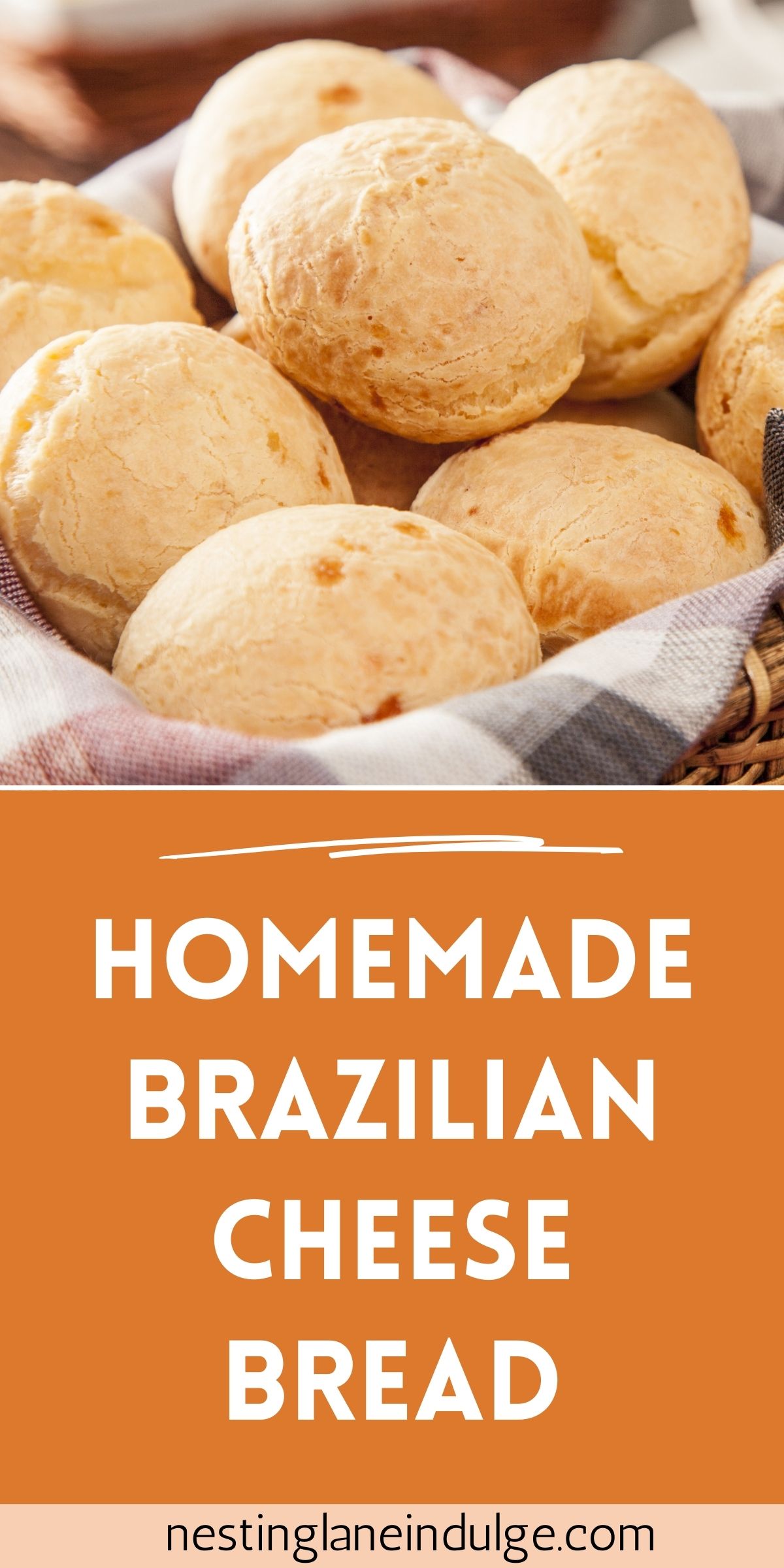 <