Delectable Banana Stuffed Crepes Recipe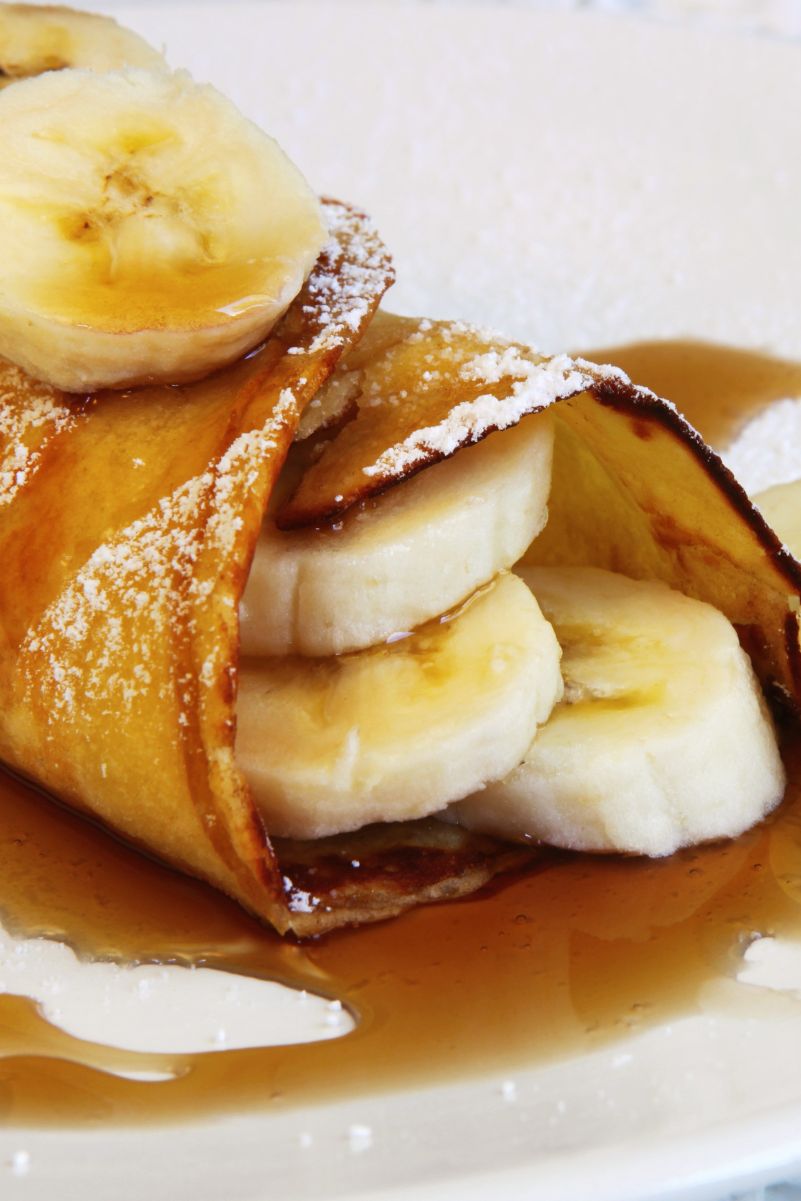 Delectable Banana Stuffed Crepes Recipe. Looking for a delicious and impressive breakfast, dessert or brunch option? These crepes are the perfect solution!
Our crepes are filled with caramelized bananas, then rolled up and topped with a rich and flavorful sauce made from brown sugar, cinnamon, nutmeg, and cream.
The sweetness of the bananas perfectly complements the spiced sauce.
Don't let the elegant presentation fool you – these crepes are surprisingly easy to make!
Simply mix together the batter ingredients, cook the crepes, and fill them with the caramelized bananas. The sauce is also easy to prepare and can be made while the crepes are cooking.
These banana crepes are a great option for any occasion, whether you're hosting a brunch, entertaining guests, or simply want to treat yourself to something special.
With their combination of sweet bananas, spiced sauce, and whipped cream, they're sure to become a favorite in your recipe collection.



Related Recipes

Grilled Banana Peanut Butter Sandwich






Affiliate Disclosure: Some links provided may be affiliate links where I may earn a commission if you purchase something after clicking on a link. No extra cost is added to you. Also, as an Amazon Associate, I earn from qualifying purchases made through links.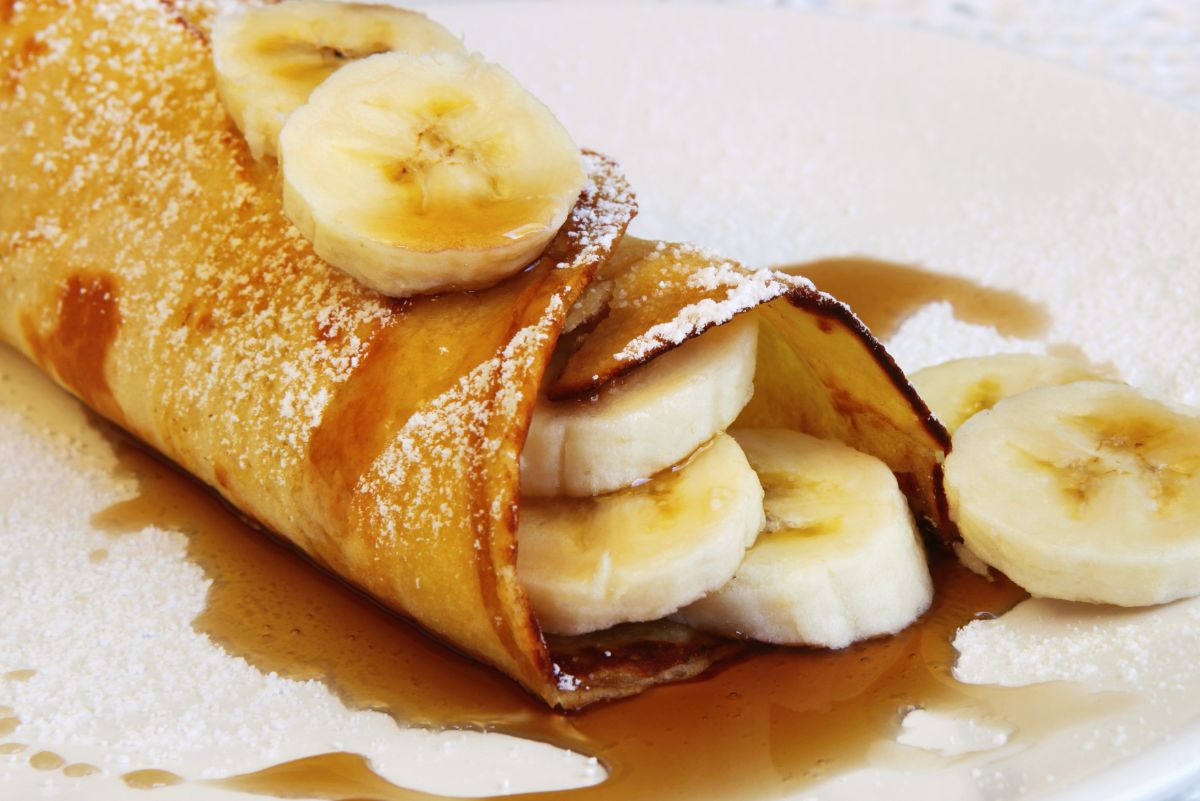 If you need to change the amount of servings the recipe will make, click on the number of servings in the section under the "Print Recipe" bar, and move the slider up or down to change the number of servings you want. Or to double or triple the recipe, click on the 2x or 3x next to "Ingredients".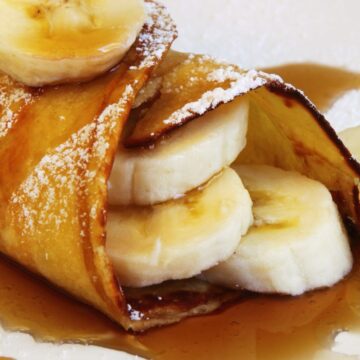 Delectable Banana Stuffed Crepes
Indulge in these delicious Delectable Banana Stuffed Crepes filled with caramelized bananas and topped with whipped cream – a perfect dessert or brunch option!
Instructions 
In a mixing bowl, sift together the all-purpose flour and powdered sugar.

Add the eggs, milk, butter, vanilla extract, and salt to the mixing bowl. Beat the mixture until smooth.

Heat a 6-inch skillet and lightly grease it.

Add about 3 tbsp of batter to the skillet. Tilt the skillet so that the batter spreads to almost cover the bottom of the skillet.

Cook until lightly browned, then turn the crepe and brown the other side.

Repeat the process with the remaining batter, greasing the skillet as needed.

In a large skillet, melt 1/4 cup of butter.

Stir in the brown sugar, cinnamon, and nutmeg.

Add the heavy cream and cook until slightly thickened.

Add half of the bananas at a time to the skillet and cook for 2 to 3 minutes while spooning the sauce over them. Then remove from heat.

Roll a crepe around each banana half.

Place the crepes on a serving platter. Spoon the sauce over the crepes. Top with whipped cream and a pinch of cinnamon.
Nutrition
Calories:
518.5
kcal
Carbohydrates:
60.7
g
Protein:
8
g
Fat:
28.7
g
Saturated Fat:
17.3
g
Cholesterol:
145.5
mg
Sodium:
2521
mg
Potassium:
582.5
mg
Fiber:
3.8
g
Sugar:
30.7
g
Calcium:
110.1
mg
Iron:
1.7
mg
You May also Like: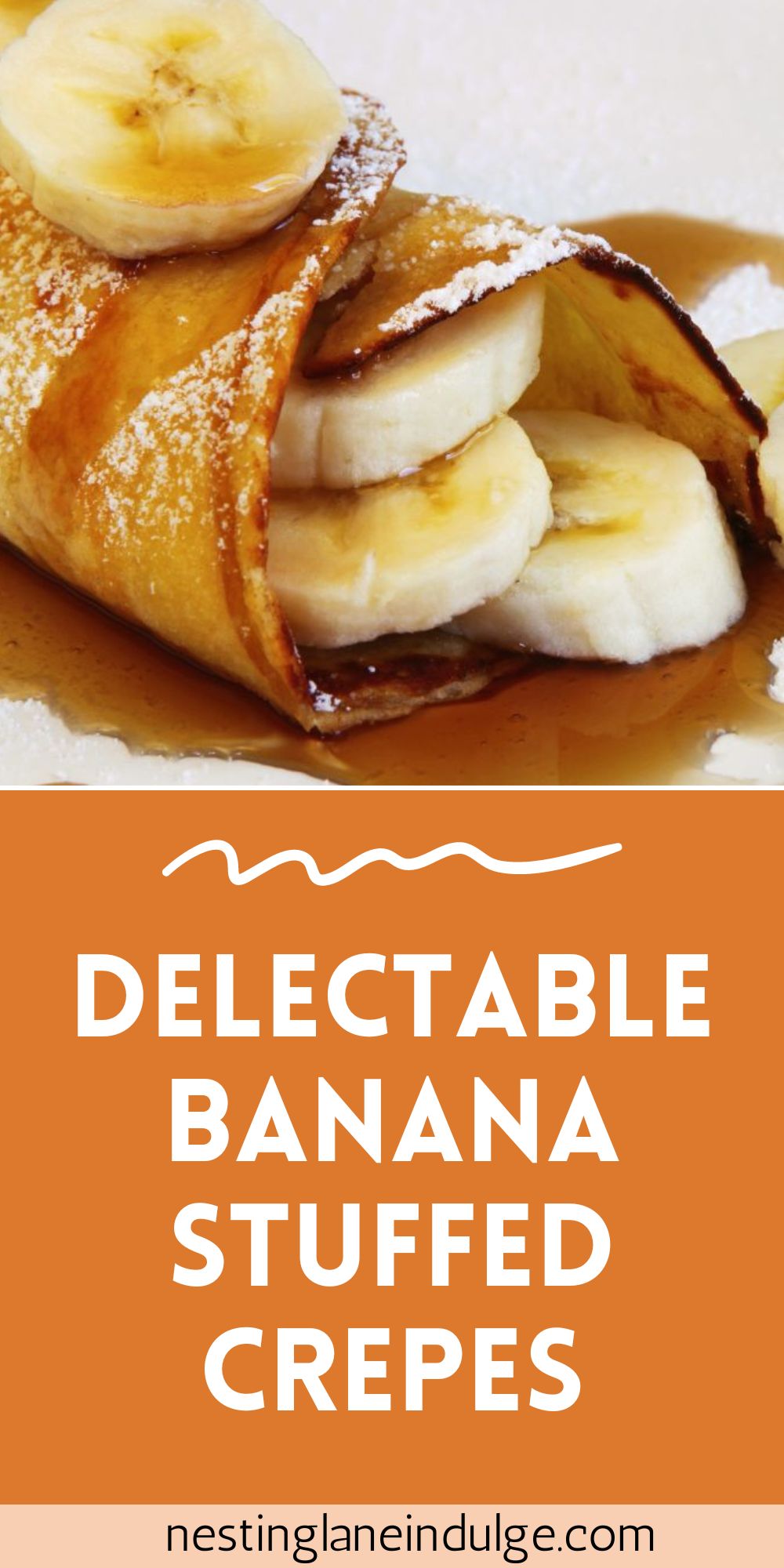 <