Quick and Easy Banana Fritters Recipe for a Sweet Treat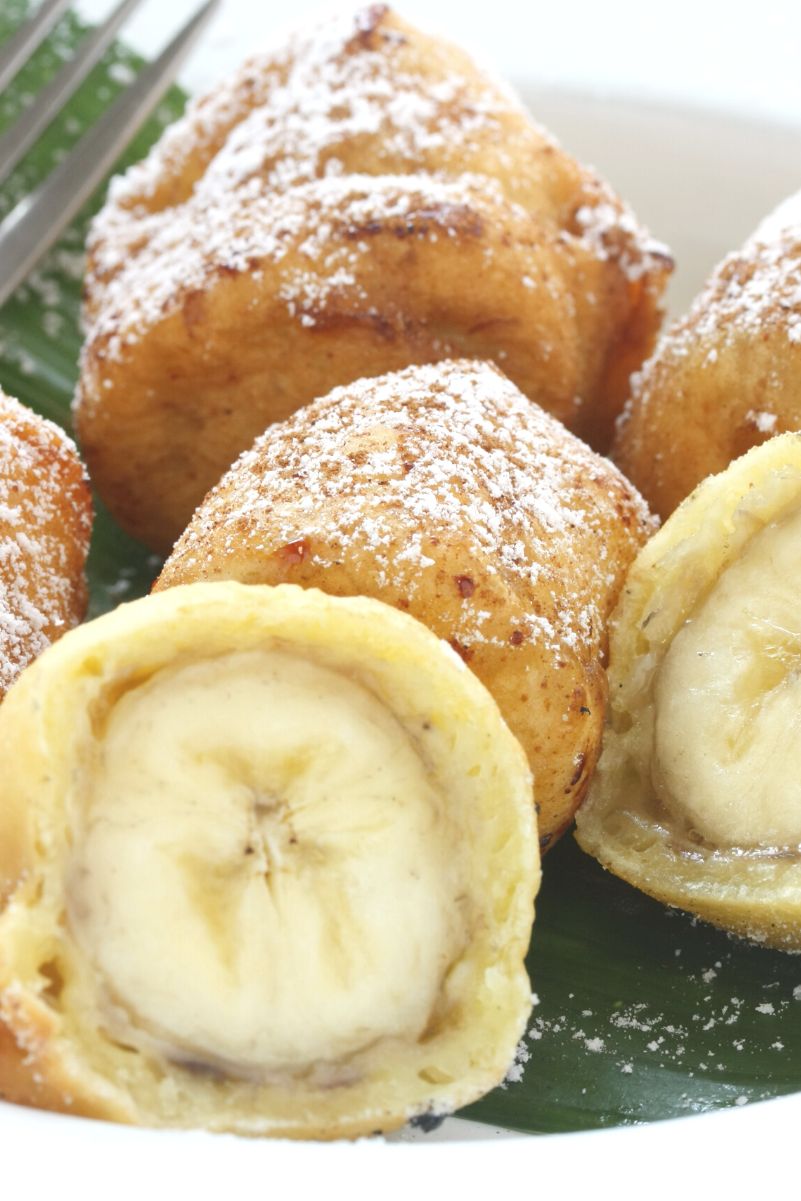 Quick and Easy Banana Fritters Recipe for a Sweet Treat. Looking for a quick and easy sweet treat that won't take all day to make? These banana fritters are just what you need.

They're a simple, yet satisfying dessert that can be whipped up in just a few minutes.

All you need are some ripe bananas, flour, cornflour, baking powder, and milk to create the perfect batter. Once you've mixed up the batter, you'll dip the bananas in it, and fry them until they're golden brown.

One of the best things about these banana fritters is that they're incredibly versatile. You can enjoy them as a dessert after dinner, as a snack during the day, or even as a breakfast treat.

You can experiment with different toppings, like chocolate sauce, whipped cream, or even a drizzle of honey.

Not only are these banana fritters delicious, but they're also a great way to use up any ripe bananas that you might have lying around.

So, next time you find yourself with some overripe bananas that you don't know what to do with, give this recipe a try. You won't be disappointed!



Related Recipes


Delectable Banana Stuffed Crepes

Grilled Banana Peanut Butter Sandwich






Affiliate Disclosure: Some links provided may be affiliate links where I may earn a commission if you purchase something after clicking on a link. No extra cost is added to you. Also, as an Amazon Associate, I earn from qualifying purchases made through links.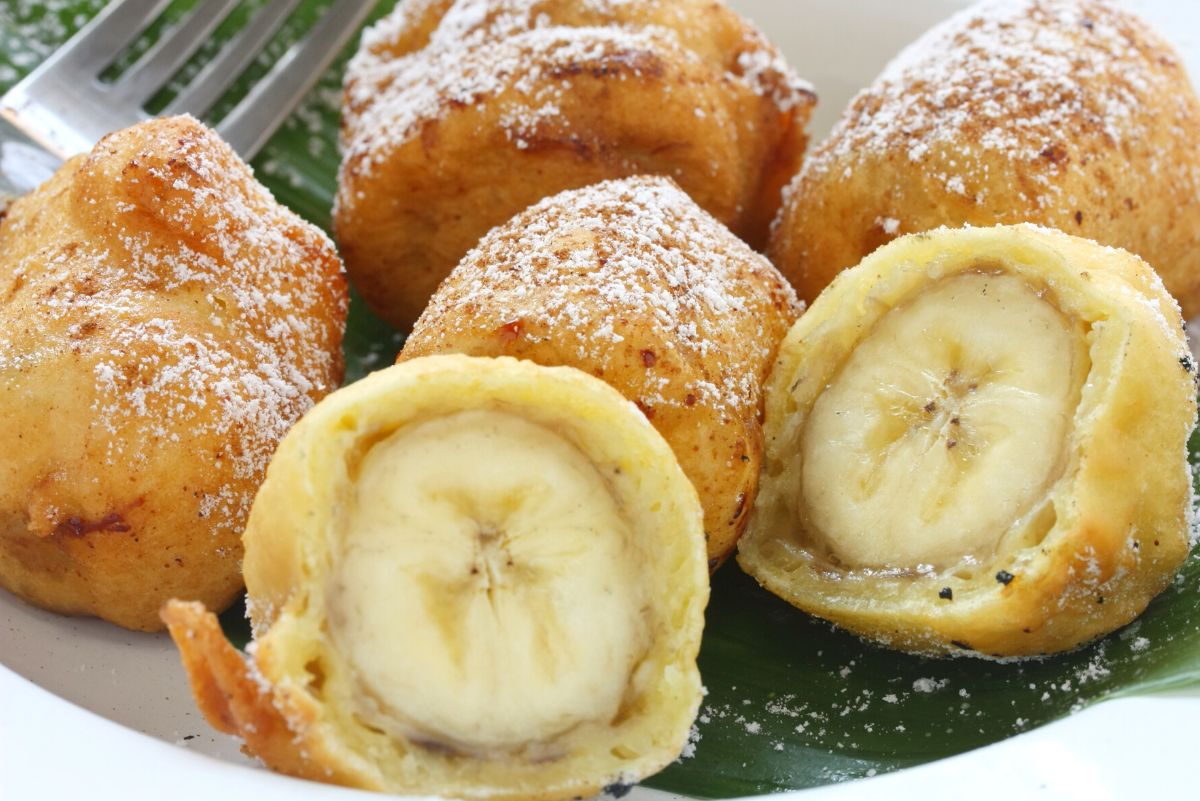 If you need to change the amount of servings the recipe will make, click on the number of servings in the section under the "Print Recipe" bar, and move the slider up or down to change the number of servings you want. Or to double or triple the recipe, click on the 2x or 3x next to "Ingredients".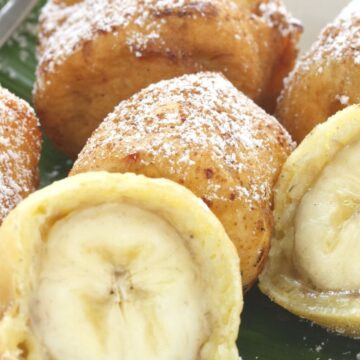 Quick and Easy Banana Fritters for a Sweet Treat
Indulge in a quick and easy sweet treat with these delicious banana fritters coated in a crispy batter and lightly dusted with sugar.
Instructions 
Begin by lightly coating bananas with flour.

In a bowl, sift flour, cornflour, and baking powder.

Make a well in the center and gradually pour in milk while mixing to achieve a smooth consistency, similar to thickened cream.

Dip the bananas into the batter.

Fry the coated bananas in hot oil until golden brown.

If desired, thinly coat the bananas with sugar.

Allow the bananas to cool on a wire rack.
Nutrition
Calories:
243.6
kcal
Carbohydrates:
52.8
g
Protein:
5.5
g
Fat:
2.5
g
Saturated Fat:
-13
g
Cholesterol:
5.7
mg
Sodium:
203.6
mg
Fiber:
4.3
g
Sugar:
14.6
g
You May also Like: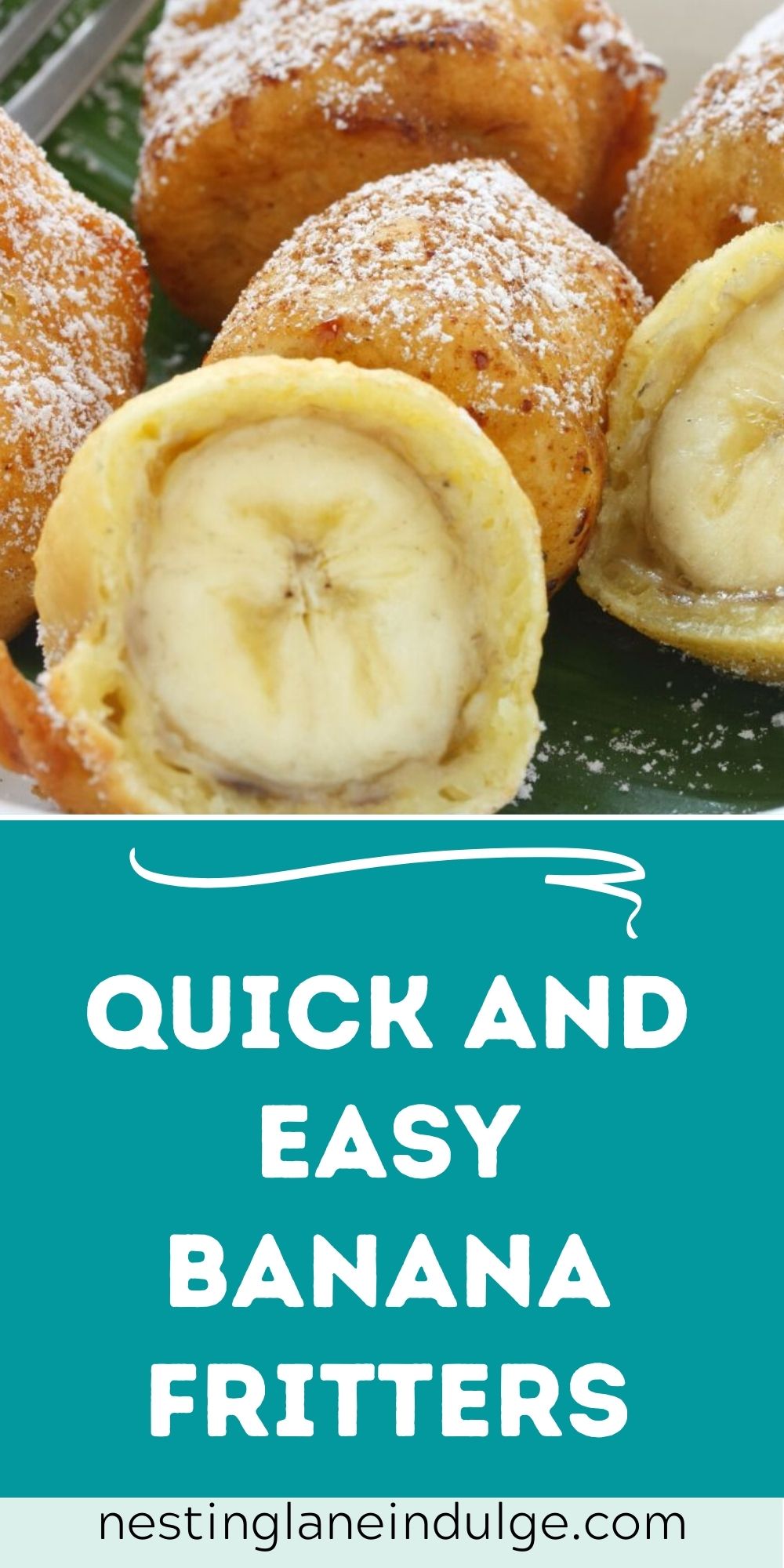 <