Crispy and Delicious Buttermilk Chicken Fingers Recipe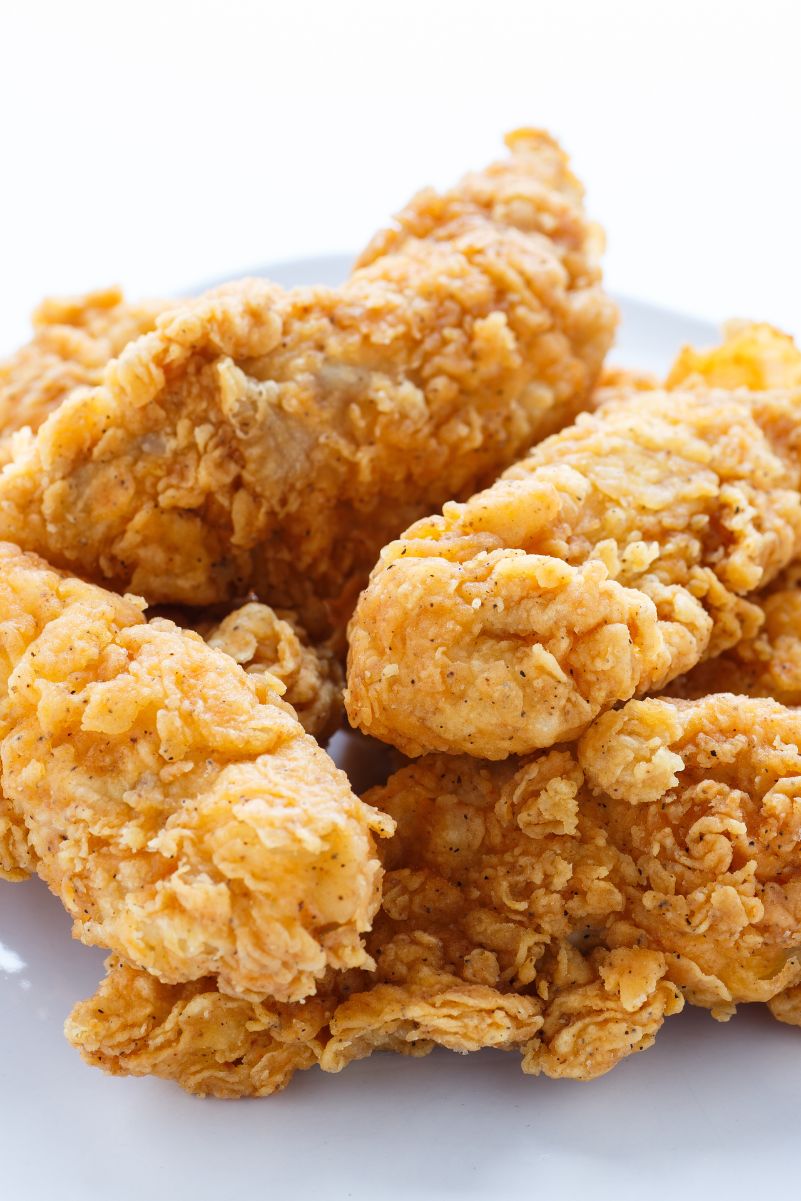 Crispy and Delicious Buttermilk Chicken Fingers Recipe. These crispy and delicious Chicken Fingers are sure to be a favorite at your dinner table!

This meal is made with simple ingredients like buttermilk, flour, and seasonings. These chicken fingers are a classic dish that never goes out of style.

One of the best things about this recipe is that it's kid-friendly, making it a great option for families with picky eaters.

The flavorful and crispy coating is sure to appeal to even the most discerning palate. The juicy and tender chicken strips inside are a real treat.

The process of making these chicken fingers is easy and straightforward. Just mix together the flour and seasonings in a resealable plastic bag, dip the chicken strips in buttermilk, and then coat them in the flour mixture before frying them in hot oil until they're golden brown and crispy. Drain them on paper towels, and you're ready to serve!

They are perfect for serving as a main dish with some roasted vegetables or a salad on the side.

You can also pair them with your favorite dipping sauce for added flavor.



Related Recipes


Baked Chicken With Corn Flakes Crust

Garlic Cheddar Chicken Breast

Parmesan Garlic Chicken Wings






Affiliate Disclosure: Some links provided may be affiliate links where I may earn a commission if you purchase something after clicking on a link. No extra cost is added to you. Also, as an Amazon Associate, I earn from qualifying purchases made through links.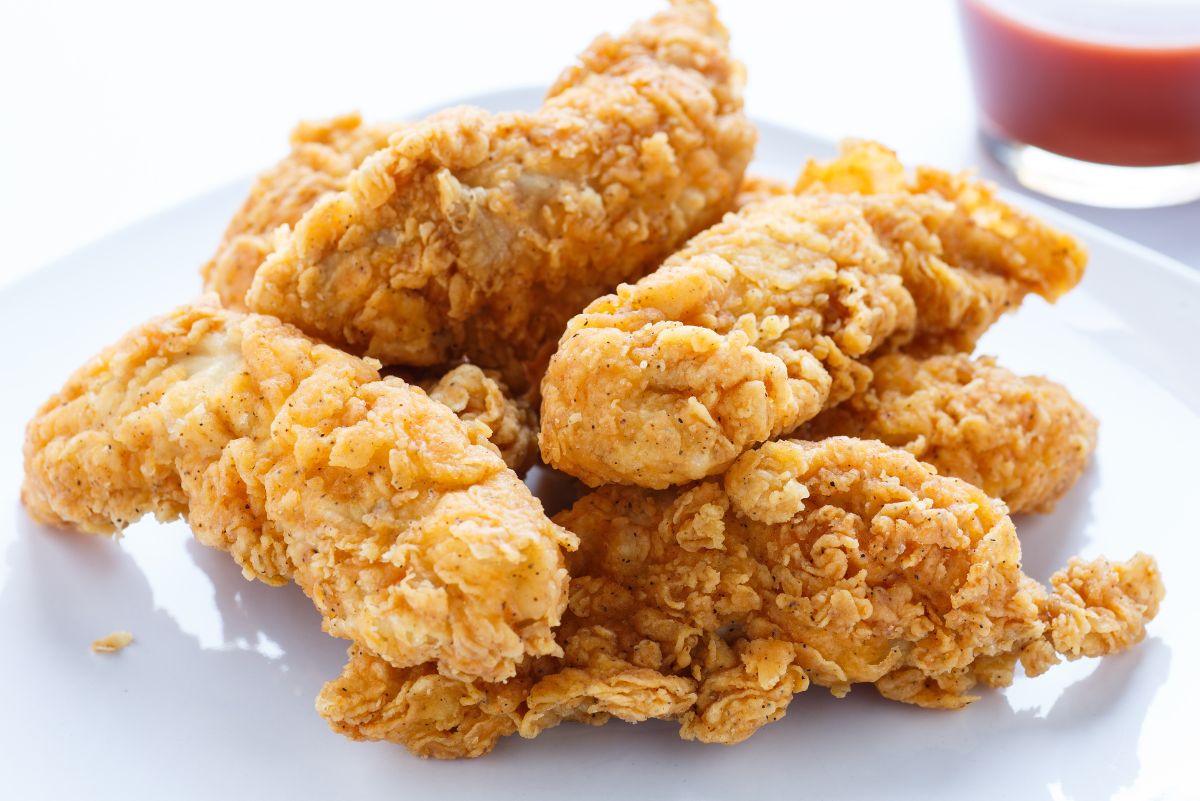 If you need to change the amount of servings the recipe will make, click on the number of servings in the section under the "Print Recipe" bar, and move the slider up or down to change the number of servings you want. Or to double or triple the recipe, click on the 2x or 3x next to "Ingredients".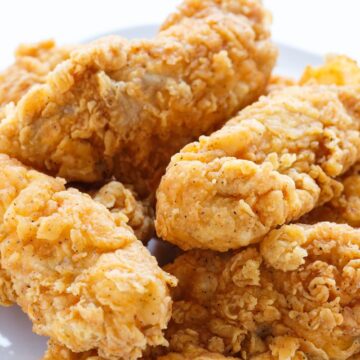 Crispy and Delicious Buttermilk Chicken Fingers
This recipe is sure to please everyone with its crispy, flavorful coating and juicy chicken strips.
Instructions 
Preheat the oven to 200°F

In a gallon-sized resealable plastic bag, mix together flour, Italian seasoning, salt, pepper, and cayenne.

Pour buttermilk into a shallow dish.

Fill a cast iron skillet with oil and heat it to 350°F (175°C). The skillet should be at least 4 inches deep.

Place several chicken strips in the plastic bag, seal the bag, and shake it a couple of times to coat the strips. Repeat until all strips are coated.

Dip each strip into the buttermilk and then back into the flour mixture.

Fry 4-5 strips at a time in the hot oil until they turn golden brown and are no longer pink in the centers. This should take about 6 to 8 minutes.

Drain the strips on paper towels.

Transfer the fried strips to a baking sheet and keep them warm in the preheated oven while frying the remaining strips.
Nutrition
Calories:
648.7
kcal
Carbohydrates:
78.4
g
Protein:
43.3
g
Fat:
16.5
g
Saturated Fat:
3.2
g
Cholesterol:
85.4
mg
Sodium:
782.3
mg
Potassium:
554.6
mg
Fiber:
3.1
g
Sugar:
6.2
g
Calcium:
189.8
mg
Iron:
6
mg
You May also Like: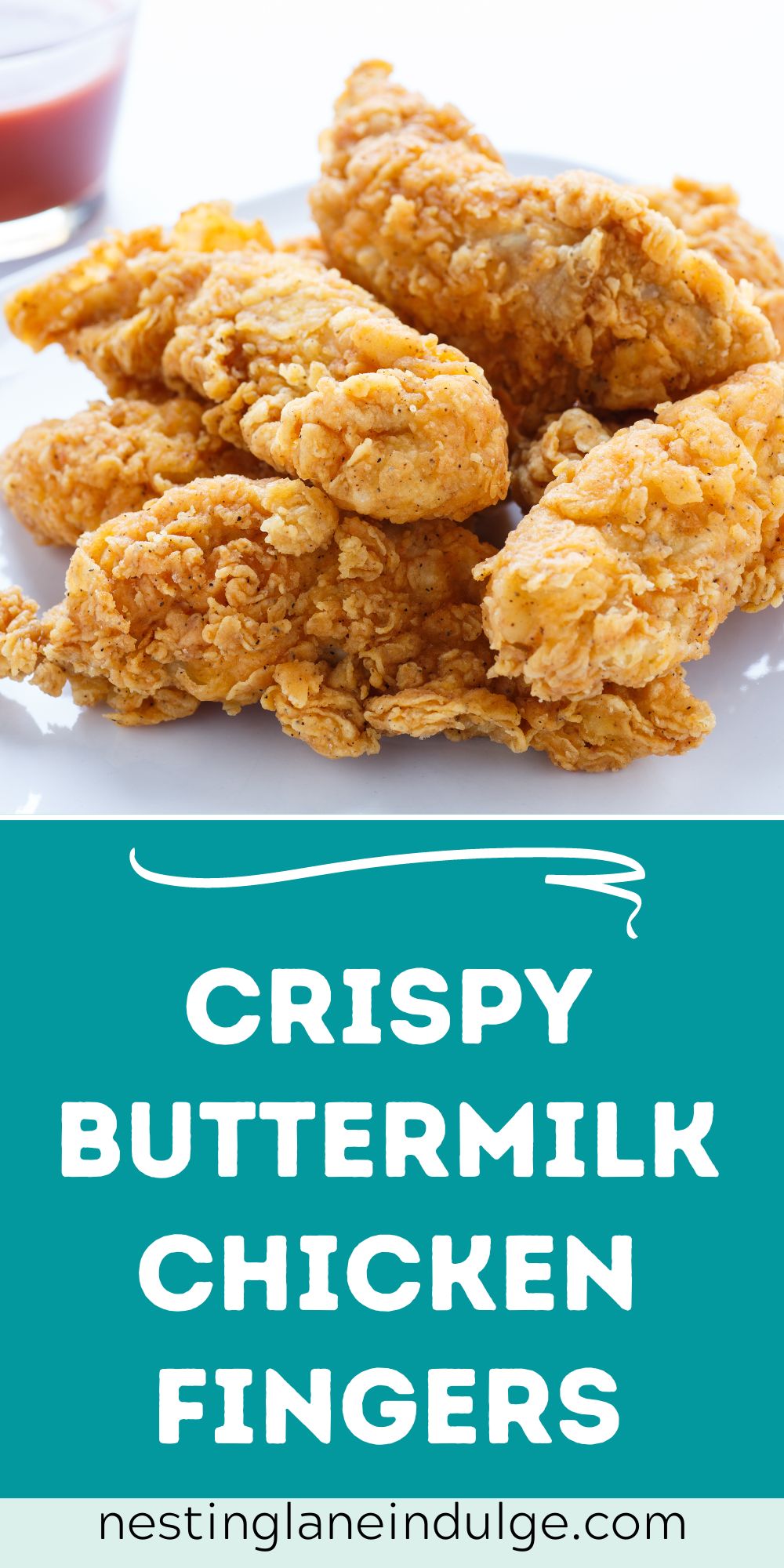 <