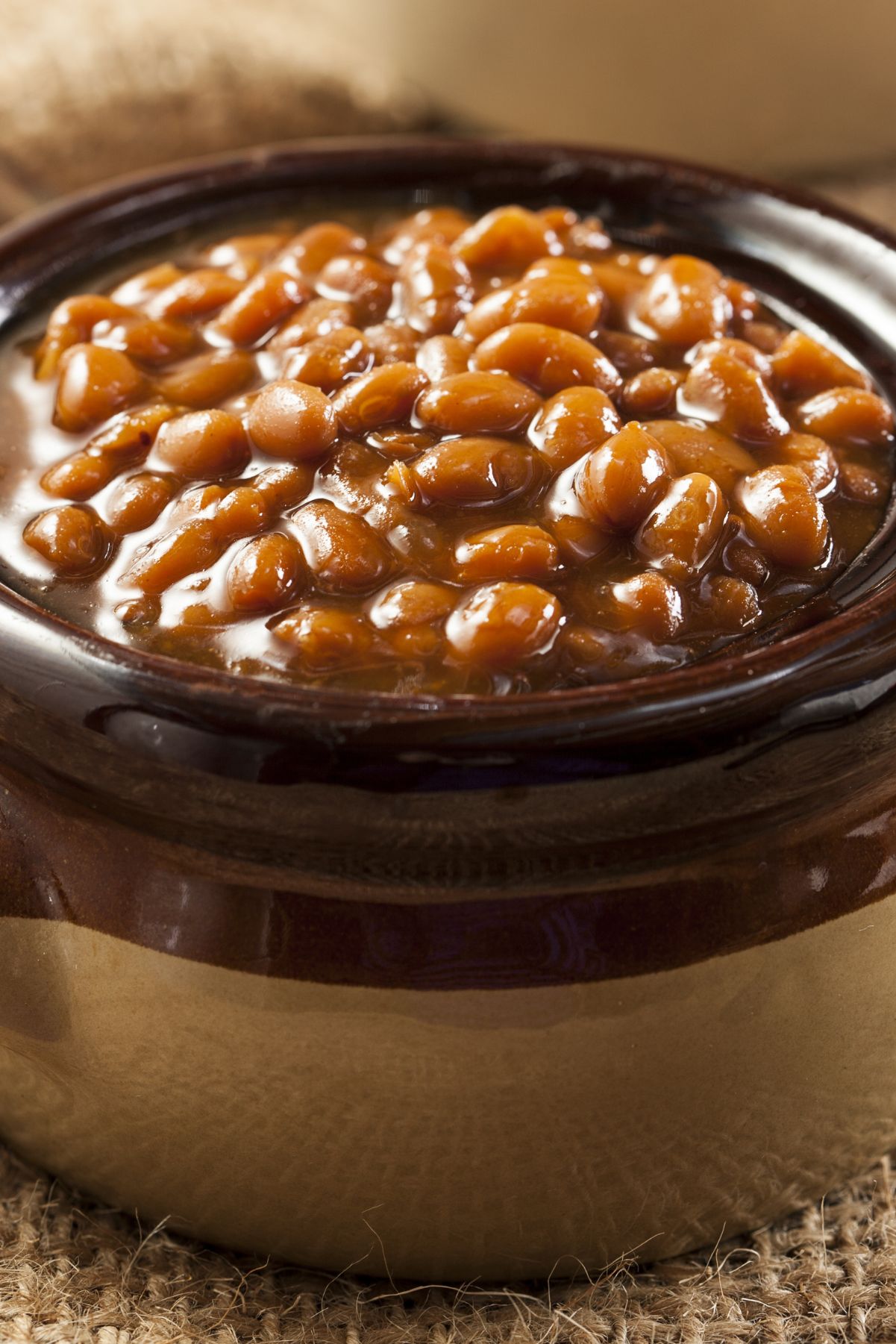 Homemade Boston Baked Beans Recipe

Homemade Boston Baked Beans Recipe. There's nothing quite like the rich and comforting taste of Baked Beans.

This classic dish is a favorite among many, and for good reason. It's hearty, flavorful, and easy to make from scratch.

Soak the dried beans overnight, simmer them in water until tender, and layer them in a casserole dish with bacon and onion. Then, pour a sweet and savory sauce made with molasses, ketchup, Worcestershire sauce, and brown sugar over the beans before baking them in the oven for a few hours.
The result? Delicious, tender, and flavorful baked beans that are perfect for any occasion. This dish is great as a side for a barbecue, a potluck, or a cozy family dinner.

It's easy to customize by adjusting the sweetness or spiciness of the sauce to your liking.
This easy recipe is a must-try for anyone looking to recreate a classic comfort food dish at home. It's perfect for those who love simple yet delicious meals that are sure to please everyone.

So why not give it a try and see for yourself just how tasty and satisfying Homemade Boston Baked Beans can be?



Related Recipes

Slow Cooker Creamy Chicken And Black Beans

Quick Mexican Beef And Bean Burritos






Affiliate Disclosure: Some links provided may be affiliate links where I may earn a commission if you purchase something after clicking on a link. No extra cost is added to you. Also, as an Amazon Associate, I earn from qualifying purchases made through links.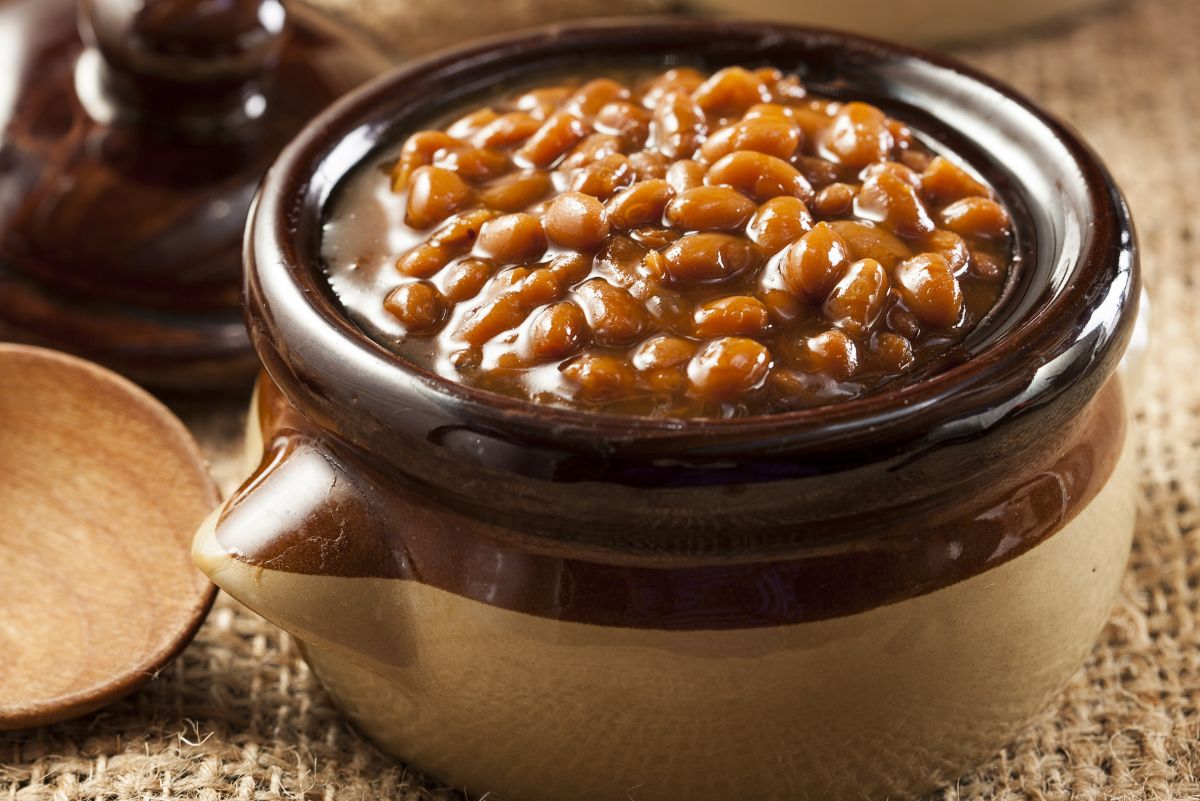 If you need to change the amount of servings the recipe will make, click on the number of servings in the section under the "Print Recipe" bar, and move the slider up or down to change the number of servings you want. Or to double or triple the recipe, click on the 2x or 3x next to "Ingredients".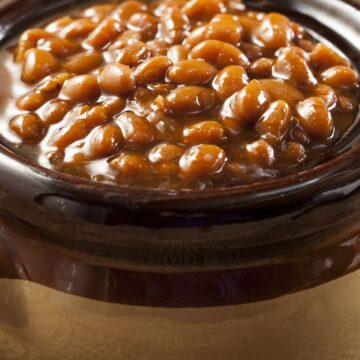 Homemade Boston Baked Beans
This easy Homemade Boston Baked Beans recipe is a classic comfort food side dish that's perfect for any occasion.
Instructions 
Rinse the dried beans with water and place them in a bowl. Cover them with cold water and soak them overnight.

After soaking, drain the water from the beans and put them in a pot. Add 6 cups of cold water to the pot and bring to a boil. Reduce heat to a simmer and cook the beans for 1-2 hours until they are tender. Drain the water and reserve it.

Preheat your oven to 325 degrees F (165 degrees C).

Take a 2-quart bean pot or casserole dish and layer the bottom of it with a portion of the cooked beans, then add a layer of diced bacon and chopped onion. Continue layering the beans, bacon, and onion until you've used them all.

In a saucepan, combine molasses, salt, pepper, dry mustard, ketchup, Worcestershire sauce, and brown sugar. Bring the mixture to a boil and then pour it over the layered beans in the casserole dish.

Pour just enough of the reserved bean water over the beans to cover them.

Cover the dish with a lid or aluminum foil and bake it in the preheated oven for 3-4 hours, or until the beans are tender.

Remove the lid about halfway through cooking and add more liquid if necessary to prevent the beans from drying out.

Once the beans are cooked, take them out of the oven and serve them hot.
Nutrition
Calories:
382.2
kcal
Carbohydrates:
63.1
g
Protein:
20.7
g
Fat:
6.3
g
Saturated Fat:
1.8
g
Cholesterol:
13.6
mg
Sodium:
1320.3
mg
Potassium:
1173.9
mg
Fiber:
17.3
g
Sugar:
19.7
g
Calcium:
141.3
mg
Iron:
4.8
mg
You May also Like: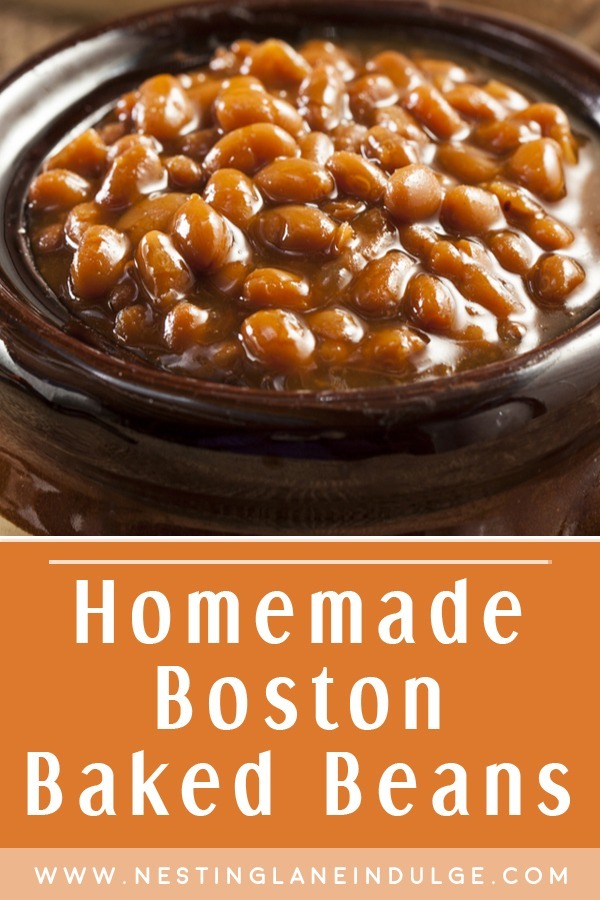 <