Quick Mexican Beef and Bean Burritos Recipe
Quick Mexican Beef and Bean Burritos Recipe. For a quick and easy weeknight dinner, you can't go wrong with these burritos.

They're packed with flavor and can be on the table in less than 30 minutes. Plus, they're easily customizable to fit your family's preferences. So whether you like them extra spicy or loaded up with toppings, these burritos are sure to please everyone at the table.

They're easy to make, relatively cheap, and very filling – perfect for a quick lunch or dinner.

They are made with ground beef, onion, refried beans, tomato puree, salt, cumin, chili powder, garlic powder, ground coriander, pepper, cayenne pepper, and flour tortillas.

You will have this dish on the table in just 20 minutes. A hearty dinner or lunch recipe.

These make a great weeknight meal. They're freezer-friendly, so you can make a big batch and enjoy them all week long.

So if you're looking for an easy and tasty recipe, give these burritos a try!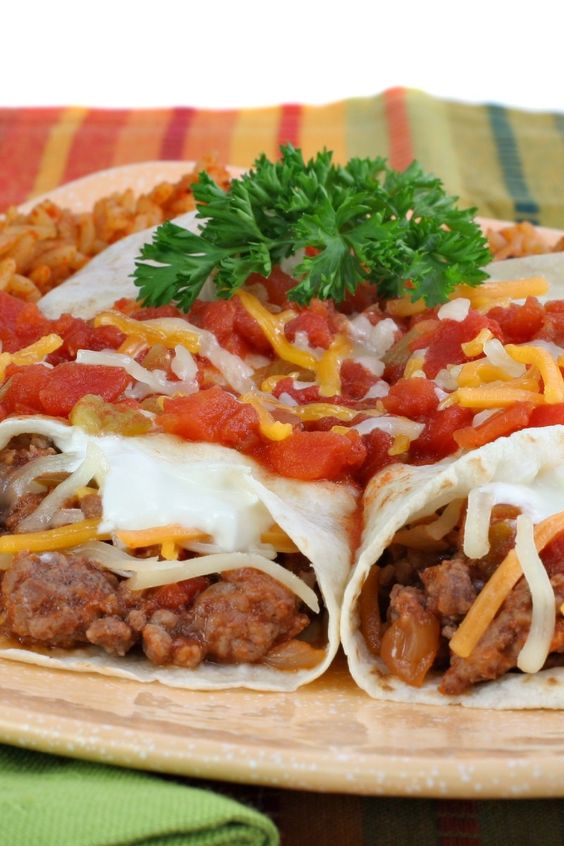 Can you freeze burritos
Yes, you can freeze burritos. In fact, freezing burritos is a great way to keep them on hand for quick and easy meals.

Just wrap the burritos in plastic wrap or foil and place them in the freezer. They will stay fresh for up to two months.
Related Recipes
Mexican Taco Salad with Ground Beef

Slow Cooker Creamy Chicken and Black Beans

Mexican Chilaquiles (Breakfast Nachos)




Affiliate Disclosure: Some links provided may be affiliate links where I may earn a commission if you purchase something after clicking on a link. No extra cost is added to you. Also, as an Amazon Associate, I earn from qualifying purchases made through links.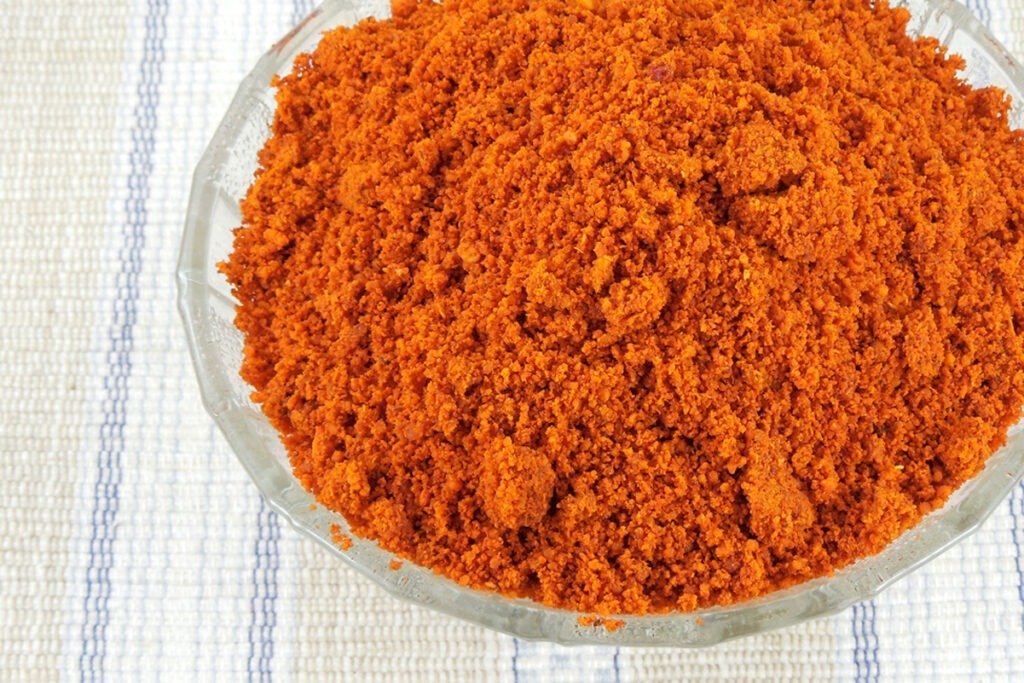 What to serve with
Quick and Easy Mexican Rice
A 30 minute basic Mexican Rice made in a saucepan.

Easy Avocado Ice Cream
This recipe only has 6 ingredients: water, sugar, avocado, evaporated milk, low-fat milk, and lime juice.

Chocolate Cupcakes with Bacon
The chocolate cupcake is fluffy and moist, while the bacon adds a crispy texture and salty flavor.

Easy Vanilla Pudding from Scratch
This easy recipe is made with milk, sugar, cornstarch, salt, vanilla extract, and butter. This dish only takes 20 minutes to make, and 40 minutes to chill.

To Die For Deep Fried Oreos®
This decadent dessert only calls for 6 ingredients, vegetable oil, milk, egg, pancake mix, powdered sugar, and Oreos.

Strawberry Pretzel Jello Salad
Perfect for your summer party, or to have in the refrigerator for a weeknight dessert.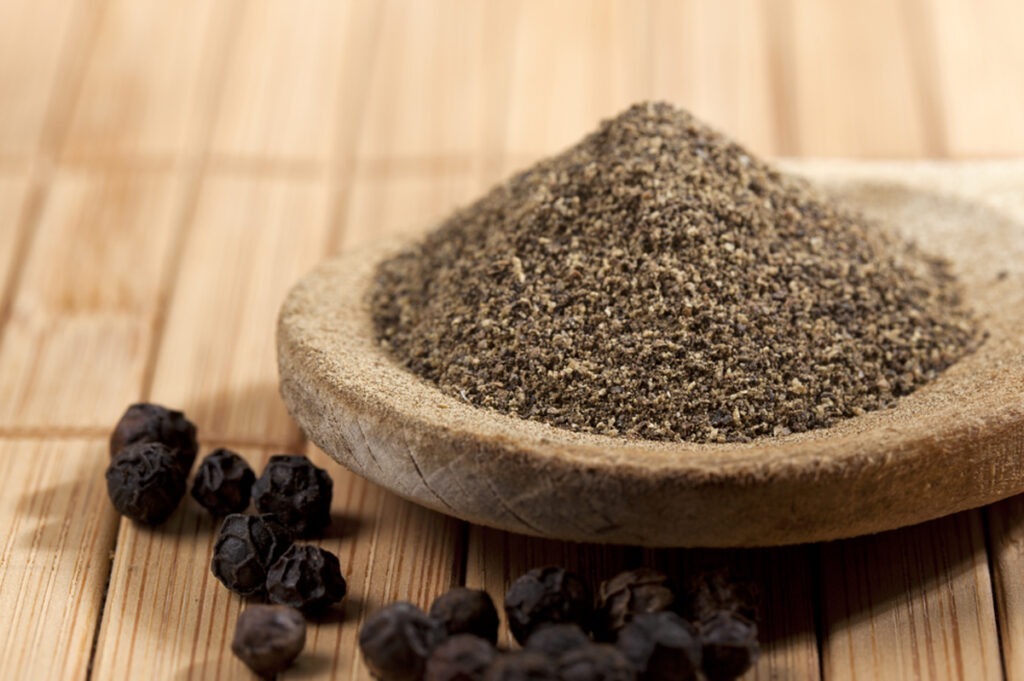 If you need to change the amount of servings the recipe will make, click on the number of servings in the section under the "Print Recipe" bar, and move the slider up or down to change the number of servings you want. Or to double or triple the recipe, click on the 2x or 3x next to "Ingredients".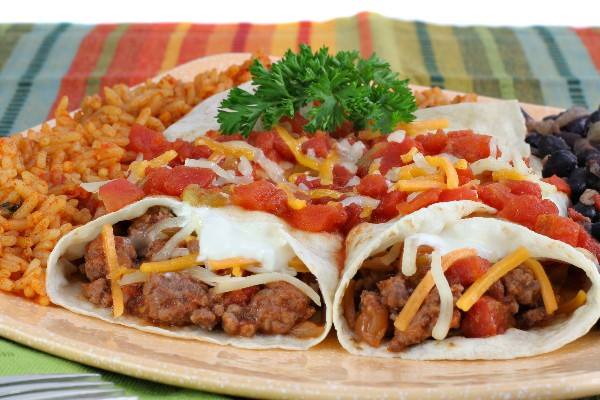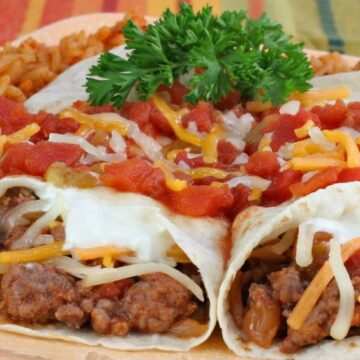 Mexican Beef and Bean Burritos
Quick Mexican Beef and Bean Burritos Recipe. A hearty dinner or lunch recipe. It also makes a great freezer meal. Make them ahead and place in the freezer for days when you don't want to cook.
Instructions 
Place a large skillet over medium/high heat.

In the skillet, add ground beef. Brown ground beef.

Using a colander, drain off grease.

Return ground beef to skillet.

In the skillet, add onion, refried beans, tomato puree, salt, cumin, chili powder, garlic powder, ground coriander, ground black pepper, and cayenne pepper.

Cook, stirring occasionally for 10 minutes, or until heated through.

Fold up two opposite edges, then roll the tortilla to enclose the filling.
To Freeze:
Wrap each burrito individually with aluminum foil.

Place all of the wrapped burritos in a Ziploc freezer bag. Remove the air from the bag, and seal tightly.

Place in the freezer for up to 2 months.
To Reheat:
Remove from the freezer, and remove the aluminum foil.

Place on a microwave safe plate, and place a paper towel over the burrito

Microwave approximately 1 to 2 minutes, or until heated through.
Nutrition
Calories:
336.8
kcal
Carbohydrates:
29.5
g
Protein:
21.1
g
Fat:
14.7
g
Saturated Fat:
5.3
g
Cholesterol:
29.5
mg
Sodium:
977.3
mg
Fiber:
5.4
g
Sugar:
2
g
You May also Like: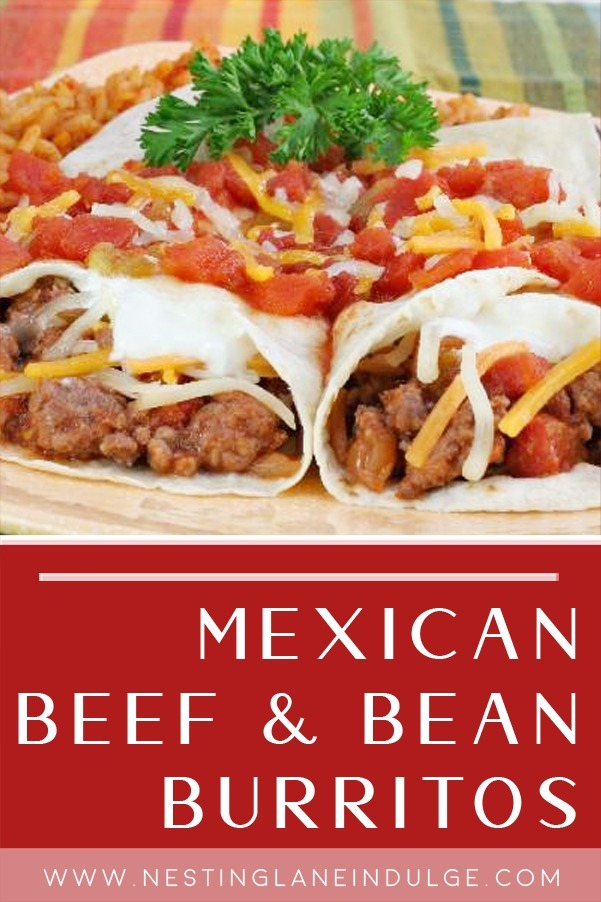 <