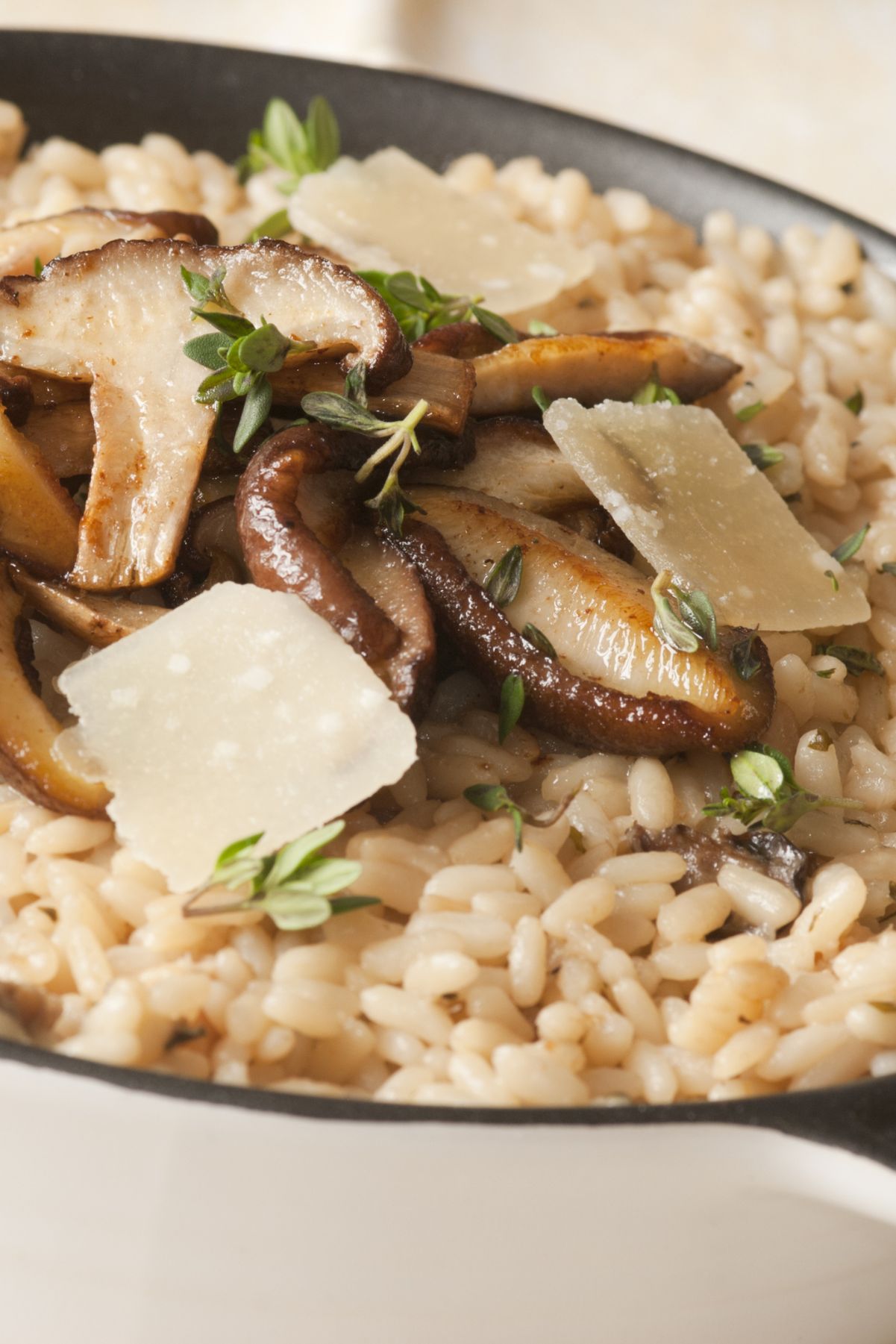 Homemade Italian Mushroom Risotto Recipe


Homemade Italian Mushroom Risotto Recipe. There's nothing quite like a bowl of warm and comforting risotto, and this recipe is sure to satisfy your cravings.

Made with sautéed mushrooms, perfectly cooked rice, and a flavorful broth, this classic dish is a staple in Italian cuisine.

Whether you're a seasoned chef or a beginner in the kitchen, this recipe is easy to follow and will produce a delicious meal that everyone will love.
Risotto is a dish that requires a bit of patience and attention, but the end result is worth the effort.

The key to a good risotto is to cook the rice slowly, adding the broth gradually and stirring constantly to ensure that the rice absorbs the liquid evenly. This process creates a creamy texture and rich flavor that is sure to impress.
What sets this risotto apart is the addition of sautéed mushrooms, which add a meaty and earthy flavor to the dish. The mushrooms are cooked until they are soft and tender, and then added to the rice along with butter, chives, and Parmesan cheese. The result is a dish that is creamy, savory, and packed with flavor.
Whether you're cooking for a special occasion or just craving a comforting meal, this recipe is a great choice.

It's versatile, easy to customize, and always delicious. So why not give it a try and enjoy a taste of Italy from the comfort of your own home?



Related Recipes

Bacon And Parmesan Risotto (Comfort Food At Its Finest)

Instant Pot® Mushroom Risotto

Pumpkin Mushroom Risotto






Affiliate Disclosure: Some links provided may be affiliate links where I may earn a commission if you purchase something after clicking on a link. No extra cost is added to you. Also, as an Amazon Associate, I earn from qualifying purchases made through links.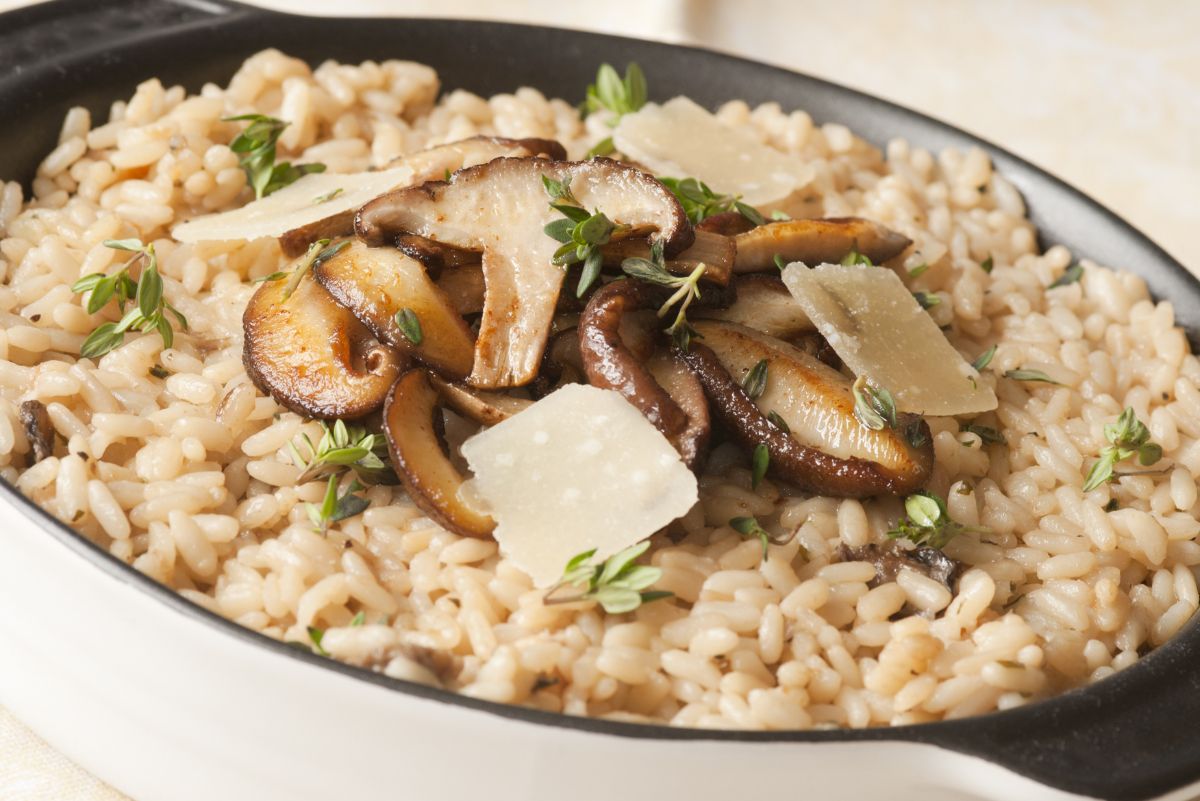 If you need to change the amount of servings the recipe will make, click on the number of servings in the section under the "Print Recipe" bar, and move the slider up or down to change the number of servings you want. Or to double or triple the recipe, click on the 2x or 3x next to "Ingredients".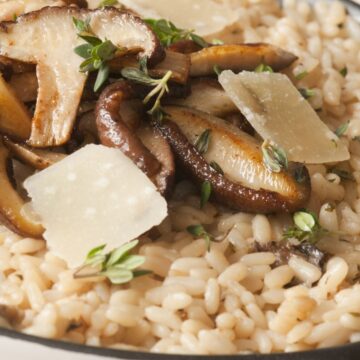 Homemade Italian Mushroom Risotto
This classic Homemade Italian Mushroom Risotto is the perfect comfort food, made with sautéed mushrooms, rice, and flavorful broth.
Instructions 
In a large saucepan, heat 2 tablespoons of olive oil over medium-high heat.

Add the mushrooms to the pan and cook for about 3 minutes or until they become soft.

Remove the mushrooms and their liquid and set them aside.

In the same skillet, add another tablespoon of olive oil and stir in the shallots. Cook for 1 minute.

Add the rice to the pan and stir to coat with oil. Cook for approximately 2 minutes, or until the rice takes on a pale golden color.

Pour in the wine while constantly stirring until the wine is fully absorbed.

Add 1/2 cup of broth to the rice and stir until the broth is absorbed. Repeat this process by adding 1/2 cup of broth at a time, stirring continuously until the rice is cooked al dente, which usually takes about 15 to 20 minutes.

Once the rice is cooked, remove the pan from heat and stir in the mushrooms with their liquid, butter, chives, and parmesan cheese.

Season with salt and pepper to taste.
Nutrition
Calories:
430.6
kcal
Carbohydrates:
56.6
g
Protein:
11.3
g
Fat:
16.6
g
Saturated Fat:
6.6
g
Cholesterol:
29.3
mg
Sodium:
1130.8
mg
Potassium:
692
mg
Fiber:
2.7
g
Sugar:
4.4
g
Calcium:
70.1
mg
Iron:
2.1
mg
You May also Like: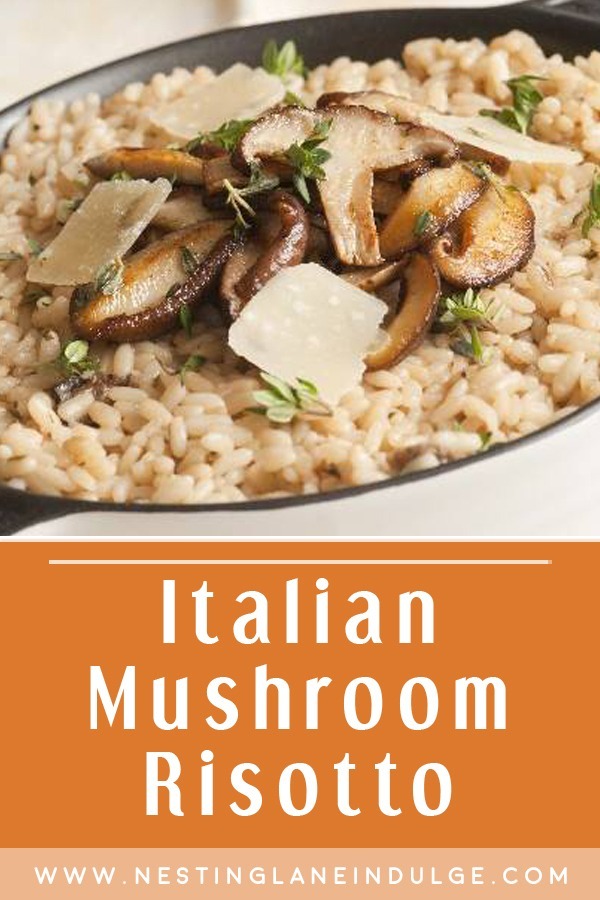 <