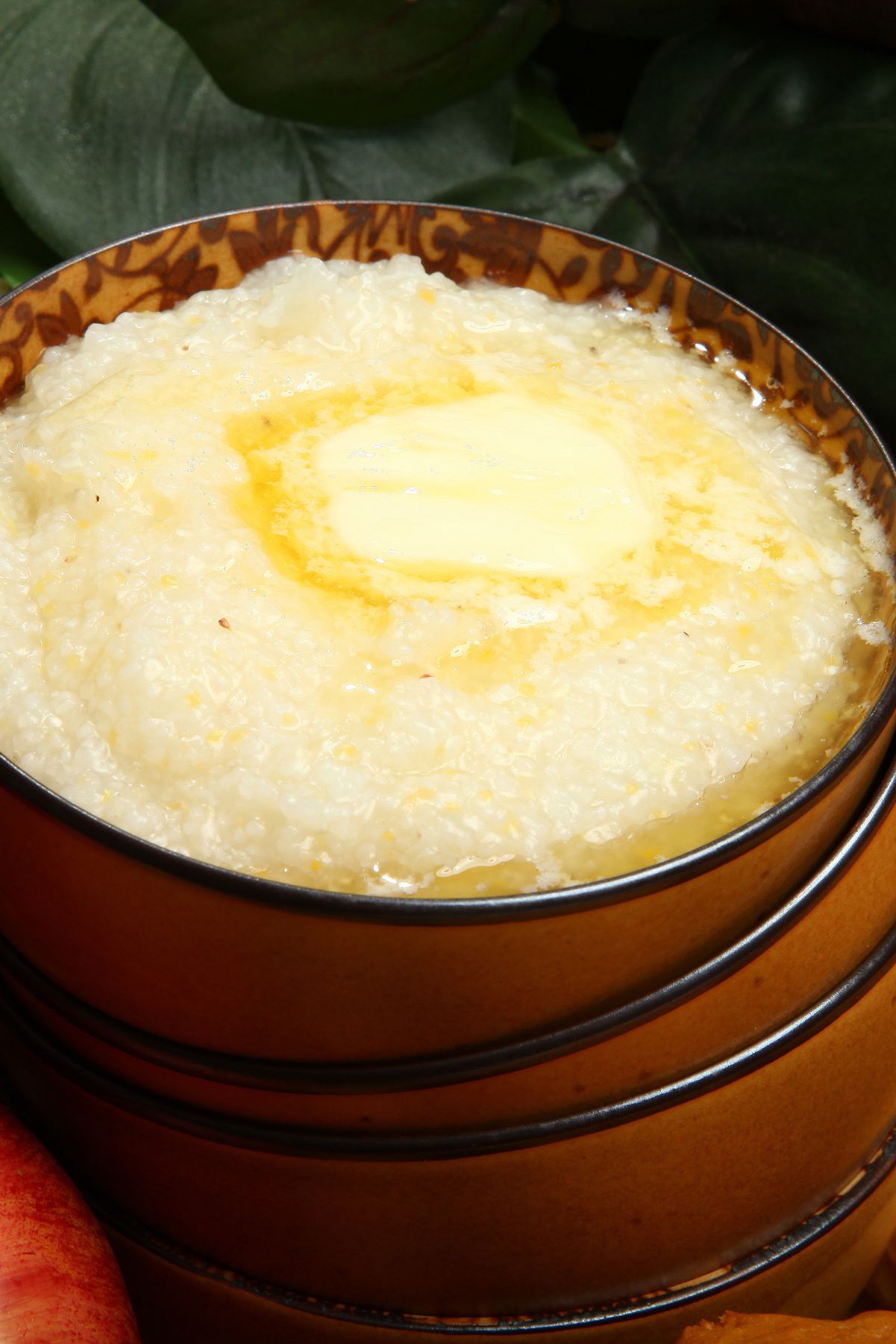 Ultimate Southern Cheese Grits Recipe


Ultimate Southern Cheese Grits Recipe, a delightful dish that brings together the comforting flavors of the South in one savory casserole.

Whether you're a seasoned grits aficionado or new to this classic Southern staple, this recipe is sure to please your taste buds.
To create this mouthwatering dish, you'll need a handful of simple ingredients that come together to form a symphony of flavors.

You'll start with creamy grits, which are cooked to perfection, tender and full of rich texture. The addition of Cheddar cheese brings a delightful tang and ooey-gooey goodness to every bite. A touch of Worcestershire sauce and hot sauce adds a hint of savory heat that complements the cheese beautifully.
The resulting casserole is baked to a golden perfection, with a crispy crust forming on top. The combination of flavors and textures will leave you longing for more, making it a fantastic side dish for any meal.
Serve these grits alongside your favorite main dishes, such as roasted chicken, grilled steak, or succulent barbecue.

They also pair wonderfully with sautéed vegetables or a fresh garden salad for a complete and satisfying meal.


Tips and Tricks

For added creaminess, you can use whole milk or a combination of milk and cream.

Experiment with different types of cheese, like sharp Cheddar or even a blend of cheeses, to create your own unique flavor profile.

If you prefer a spicier kick, feel free to adjust the amount of hot sauce according to your taste preferences.

Lastly, for a delightful presentation, garnish your casserole with a sprinkle of paprika, which adds a pop of color and a hint of smoky flavor.


Related Recipes

Southern Chicken Fried Steak and Gravy

Southern Fried Green Tomatoes

Cajun Red Beans And Rice






Affiliate Disclosure: Some links provided may be affiliate links where I may earn a commission if you purchase something after clicking on a link. No extra cost is added to you. Also, as an Amazon Associate, I earn from qualifying purchases made through links.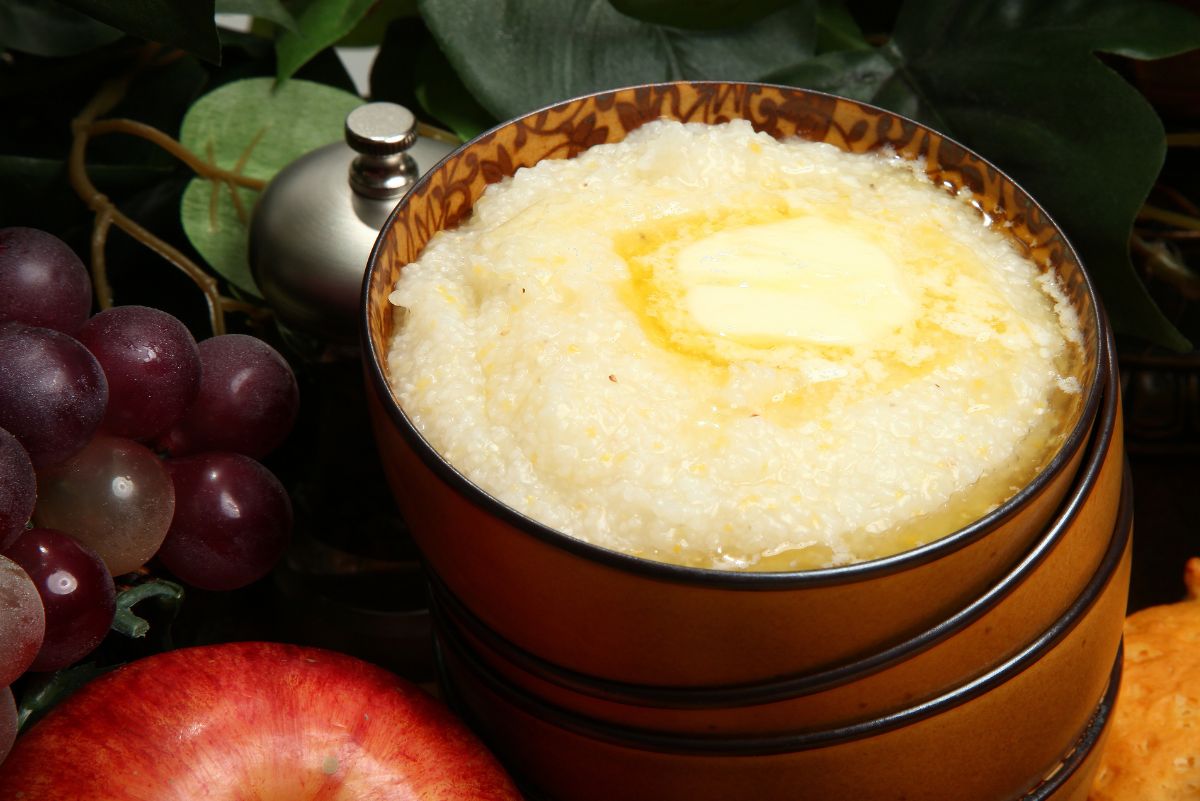 If you need to change the amount of servings the recipe will make, click on the number of servings in the section under the "Print Recipe" bar, and move the slider up or down to change the number of servings you want. Or to double or triple the recipe, click on the 2x or 3x next to "Ingredients".


FAQs
Can I make this recipe ahead of time and reheat it later?
Yes. You can prepare the casserole in advance and refrigerate it. When ready to serve, simply reheat it in the oven until warmed through.
Can I substitute the Cheddar cheese with a different type of cheese?
Certainly! While Cheddar cheese adds a classic flavor, you can experiment with other cheeses like Gouda, Monterey Jack, or Swiss for a unique twist.
Are grits the same as cornmeal?
Grits and cornmeal are similar but not exactly the same. Grits are made from coarsely ground corn kernels, while cornmeal has a finer texture.
Can I freeze the leftovers?
Yes, you can freeze the leftover grits casserole. Make sure to store it in an airtight container or freezer bag, and it will keep well for up to three months.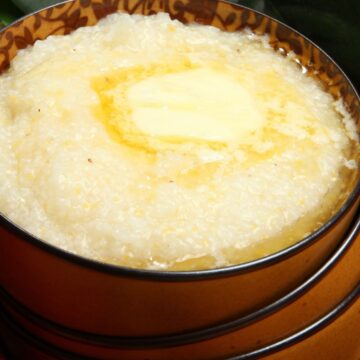 Ultimate Southern Cheese Grits
Indulge in the ultimate comfort food with our recipe for Southern-style Cheese Grits. Creamy, cheesy, and packed with flavor, these grits are a must-try Southern delicacy. Perfectly baked and topped with a crispy crust, they are the ultimate indulgence for any grits lover.
Instructions 
Preheat the oven to 350 degrees F (175 degrees C).

Spray a 2-quart casserole dish with nonstick cooking spray.

Put water and salt in a pot and bring it to a boil on high heat.

Add grits to the pot and reduce the heat to low.

Let the grits simmer for about 30 minutes until they become tender.

Pour the cooked grits into a large mixing bowl.

Slowly add the beaten egg to the bowl.

Add 1 1/4 cups of Cheddar cheese, milk, Worcestershire sauce, butter, pepper, garlic powder, and hot sauce to the bowl.

Mix everything in the bowl thoroughly.

Pour the mixture into the prepared casserole dish.

Sprinkle the remaining Cheddar cheese on top.

Lightly sprinkle paprika on the cheese for coloring.

Cover the casserole dish.

Bake in the preheated oven for about 1 hour until the mixture thickens and the cheese melts.

Uncover the dish for the last 10 minutes of baking to form a crust on top.
Nutrition
Calories:
222
kcal
Carbohydrates:
18
g
Protein:
9
g
Saturated Fat:
8
g
Trans Fat:
13
g
Cholesterol:
57
mg
Sodium:
387
mg
Sugar:
2
g
Calcium:
218
mg
Iron:
1
mg
You May also Like: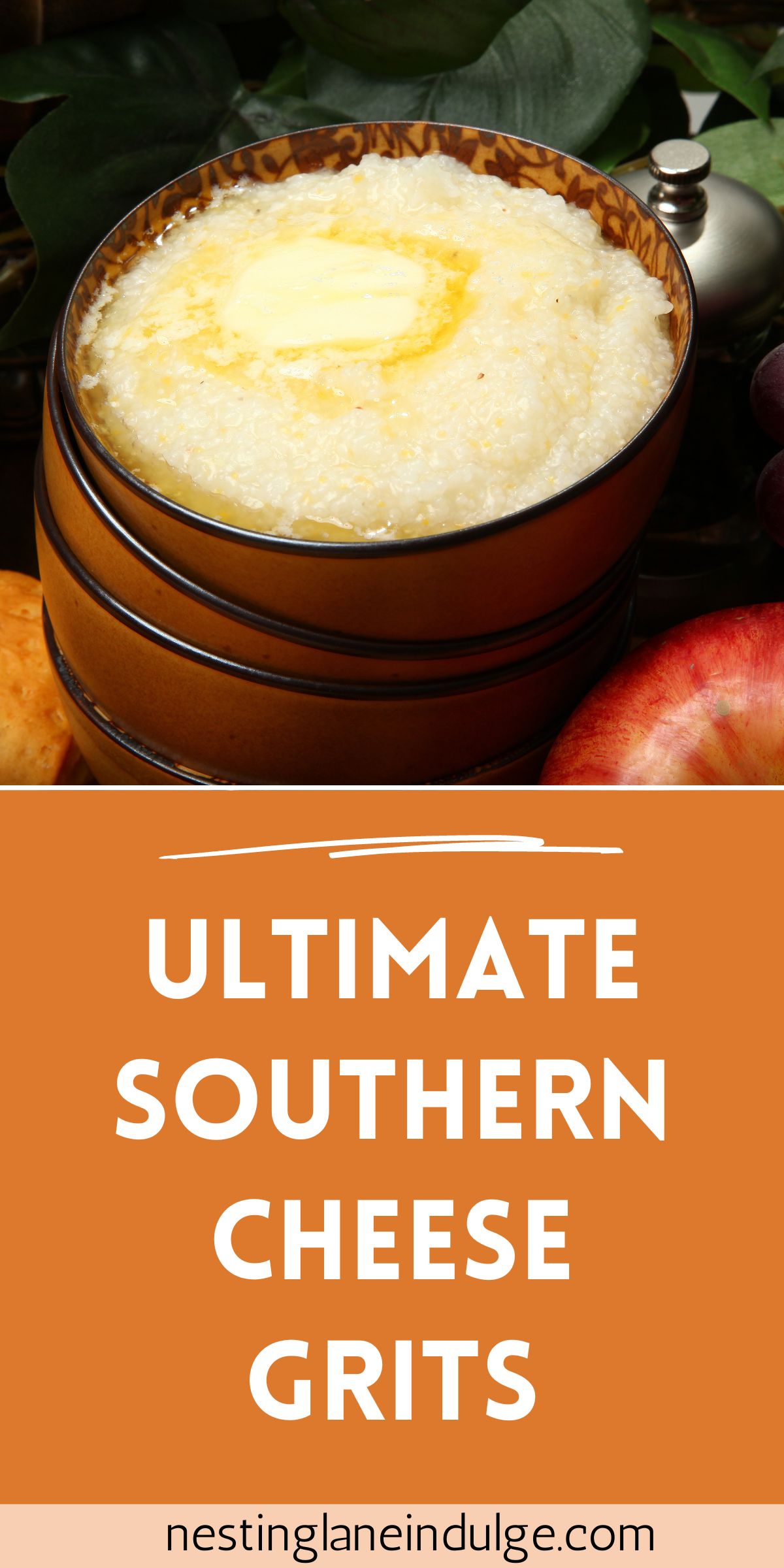 <