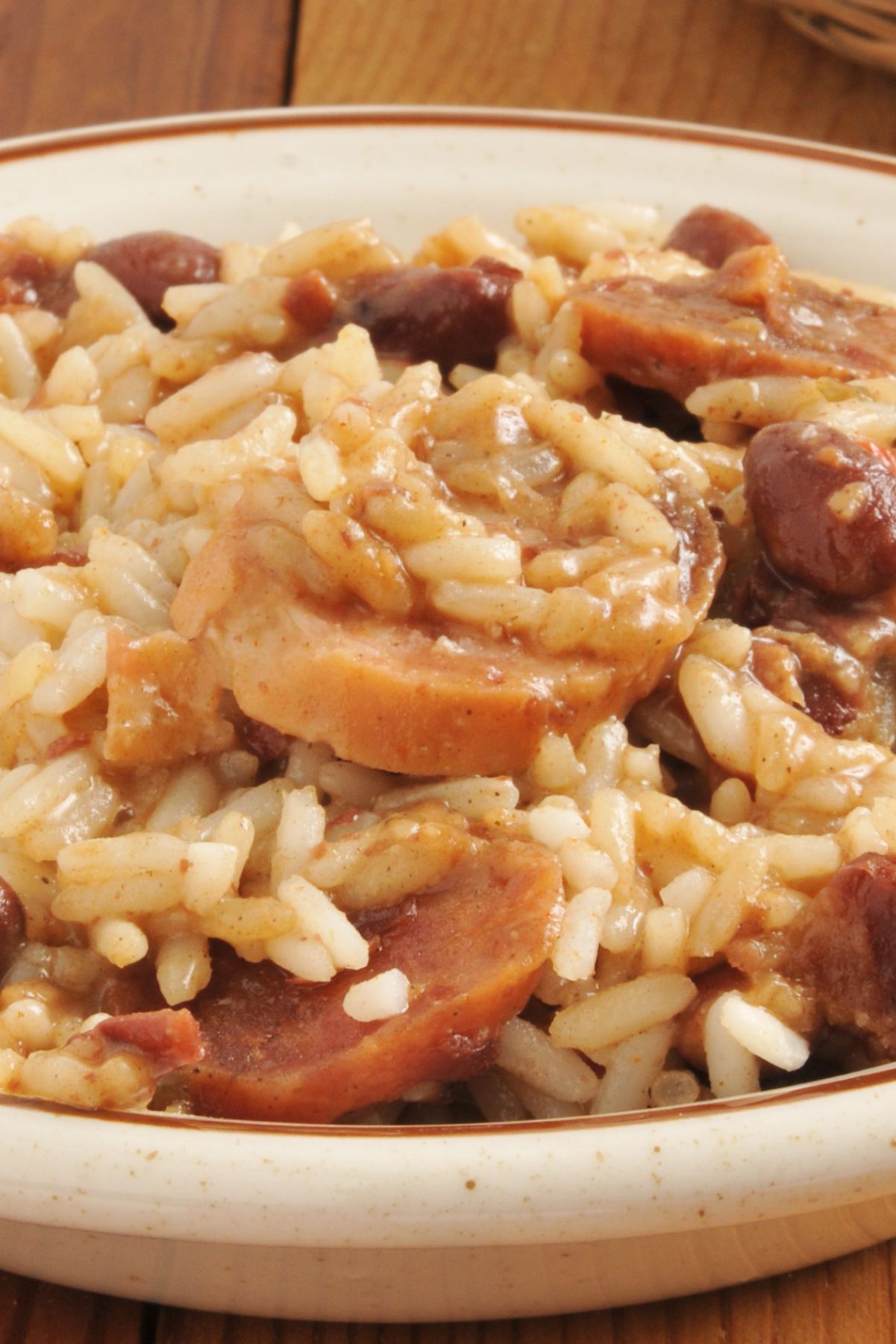 Cajun Red Beans and Rice Recipe


Cajun Red Beans and Rice Recipe. Welcome to our flavorful Cajun Red Beans and Rice recipe!

This side dish or dinner is the ultimate comfort food that's perfect for any occasion.

Imagine tender red beans simmered with a medley of aromatic veggies, zesty spices like Cajun seasoning, Andouille sausage, and fresh herbs like thyme and bay leaves.

It's like a symphony of flavors that combine to create a delicious melody in your mouth

To make this dish, you'll need some basic ingredients like red beans, onion, bell pepper, celery, garlic, olive oil, and rice.

What sets this recipe apart is the combination of herbs and spices like bay leaves, parsley, thyme, Cajun seasoning, cayenne pepper, and sage. These seasonings bring a depth of flavor that will keep you coming back for more.

This recipe is bursting with flavor and is perfect for any meal. So whether you're looking for a hearty dinner or a comforting meal to serve at a family gathering, this is the perfect choice.


Related Recipes


Slow Cooker Creamy Chicken And Black Beans

Ground Beef Spanish Rice Casserole

King Ranch Chicken Casserole





Affiliate Disclosure: Some links provided may be affiliate links where I may earn a commission if you purchase something after clicking on a link. No extra cost is added to you. Also, as an Amazon Associate, I earn from qualifying purchases made through links.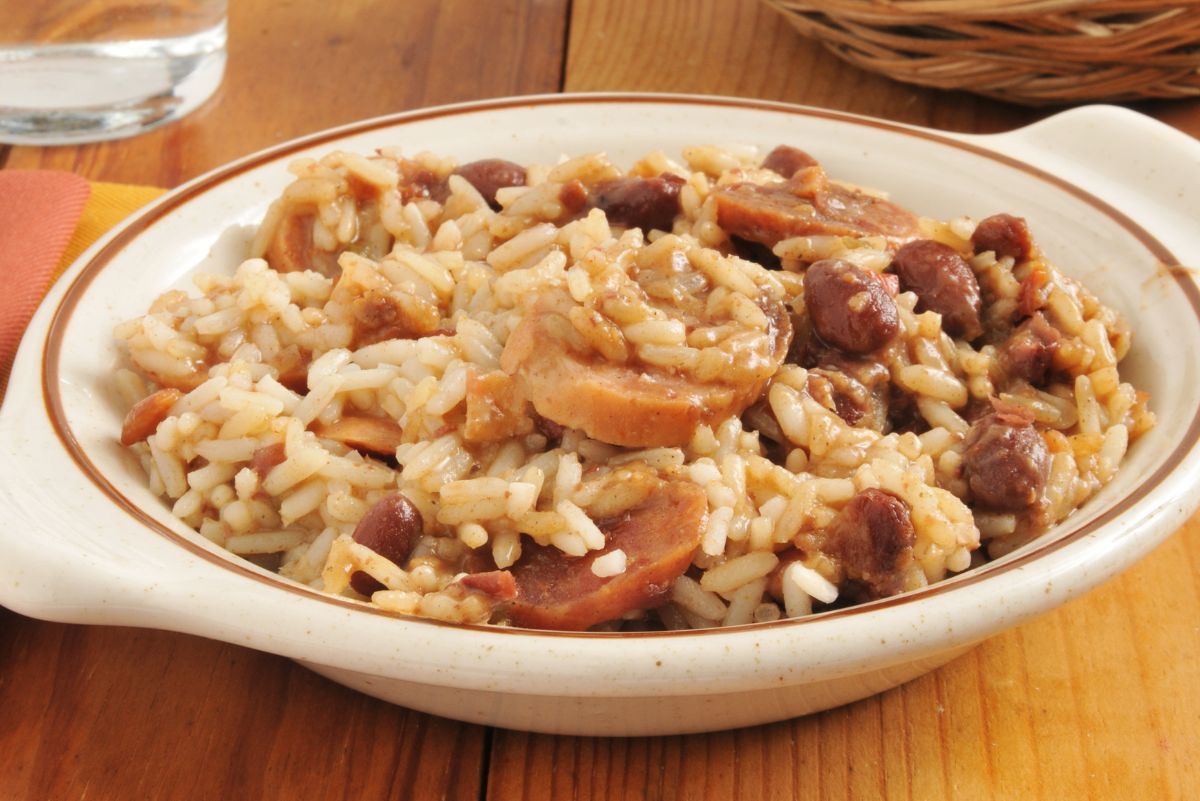 If you need to change the amount of servings the recipe will make, click on the number of servings in the section under the "Print Recipe" bar, and move the slider up or down to change the number of servings you want. Or to double or triple the recipe, click on the 2x or 3x next to "Ingredients".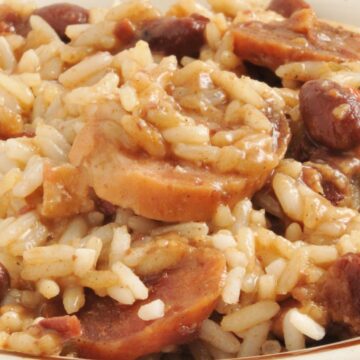 Cajun Red Beans and Rice
Cajun Red Beans and Rice Andouille sausage recipe is a great dinner option when you want to indulge in a Southern classic.
Instructions 
Rinse dry kidney beans thoroughly.

Place the beans in a large pot of water and allow them to soak overnight.

Heat oil in a skillet over medium heat.

Add the chopped onion, bell pepper, celery, and garlic to the skillet and cook for 3 to 4 minutes.

Rinse the soaked beans and transfer them to a large pot.

Add 6 cups of water to the pot and stir in the cooked vegetables.

Season the mixture with bay leaves, parsley, thyme, Cajun seasoning, cayenne pepper, and sage.

Bring the pot to a boil and then reduce the heat to medium-low.

Allow the mixture to simmer for 2½ hours.

After the 2½ hours, add the sausage to the pot.

Continue to simmer for another 30 minutes.

Meanwhile, in a separate saucepan, bring water and rice to a boil.

Reduce the heat, cover, and simmer for 20 minutes.

To serve, place some steamed white rice on a plate and ladle the beans over it.
Nutrition
Calories:
630
kcal
Carbohydrates:
79
g
Protein:
24
g
Fat:
24
g
Saturated Fat:
7
g
Cholesterol:
33
mg
Sodium:
604
mg
Potassium:
1027
mg
Fiber:
10
g
Sugar:
3
g
Vitamin C:
17
mg
Calcium:
97
mg
Iron:
7
mg
FAQs
Is this recipe spicy?
Yes, this recipe is spicy, but you can adjust the level of heat by adding more or less cayenne pepper.
Can I substitute the rice with another grain?
Yes, you can substitute the rice with quinoa, couscous, or another grain of your choice.
Can I make this recipe ahead of time?
Yes, this recipe can be made ahead of time and stored in the fridge for up to 3 days or frozen for up to 3 months.
Can I use a slow cooker instead of simmering on the stove?
Yes, you can use a slow cooker. Just follow the instructions for sautéing the veggies on the stovetop, and then transfer everything to the slow cooker to simmer.
You May also Like: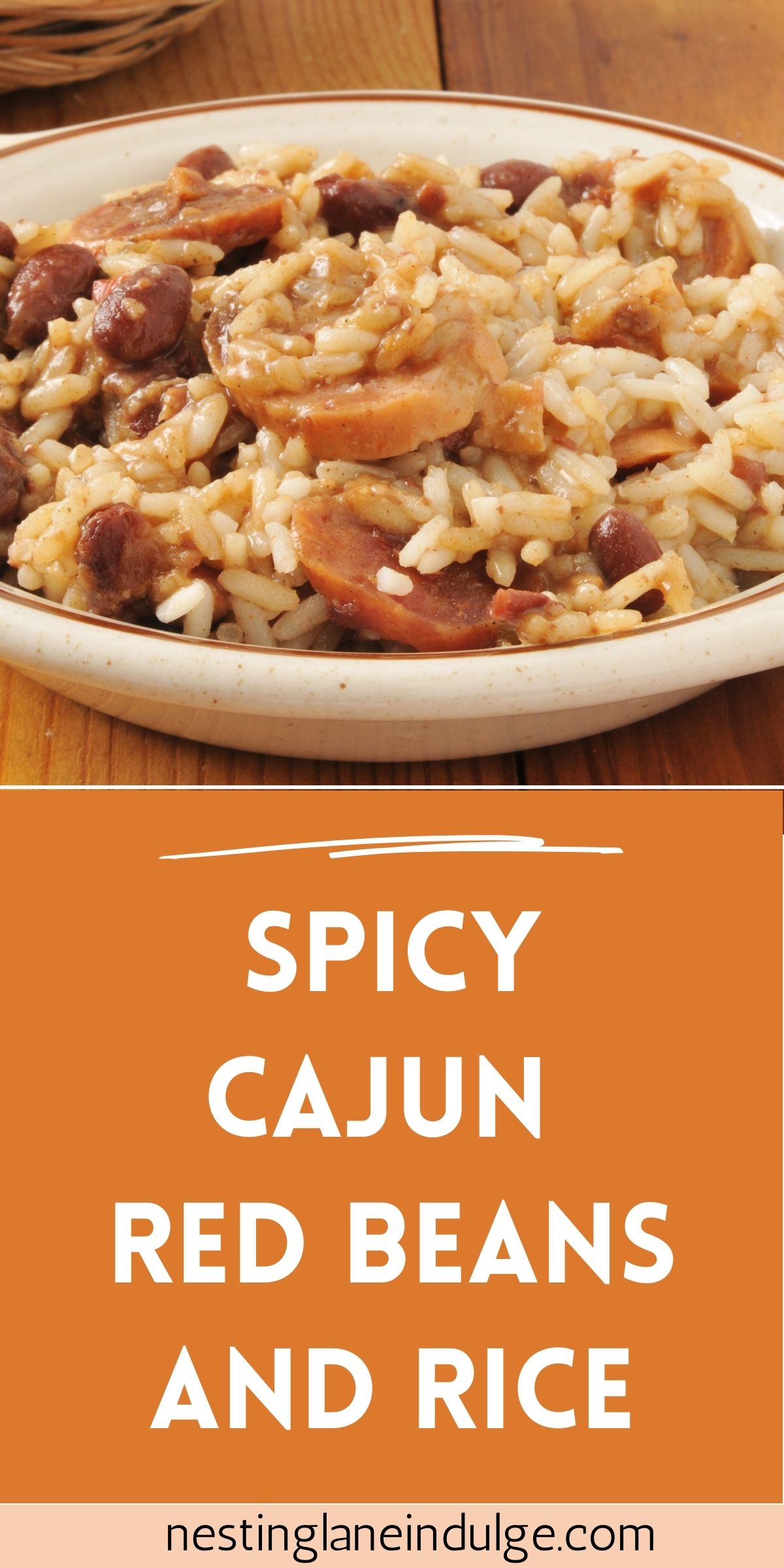 <