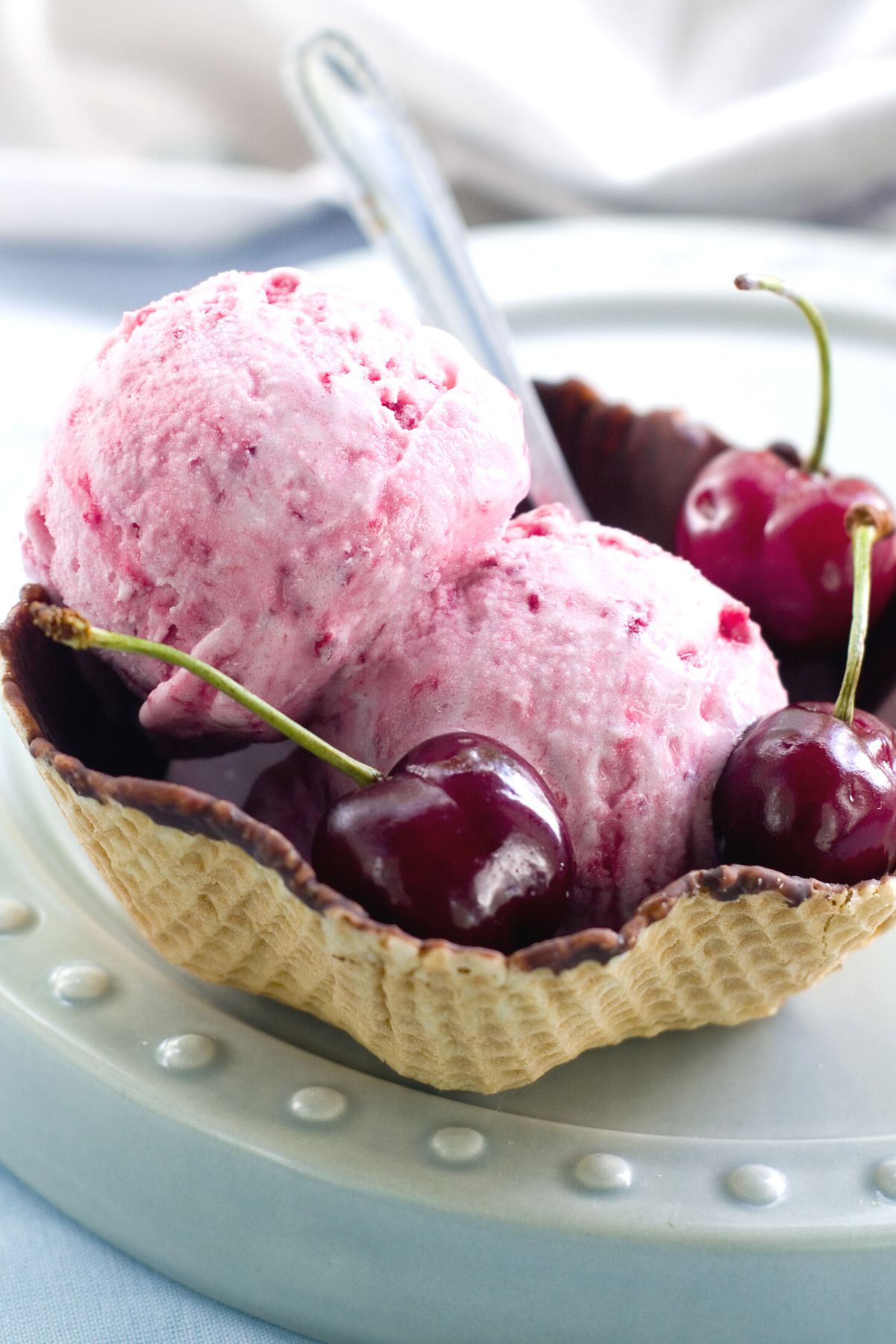 Homemade Cherry Ice Cream (with an Ice Cream Maker) Recipe


Homemade Cherry Ice Cream Recipe (with an Ice Cream Machine), a delightful frozen treat that will satisfy your sweet cravings.

This easy-to-make dessert requires a handful of simple ingredients, making it a perfect addition to any gathering or a delightful treat for a lazy afternoon.
To whip up this scrumptious dessert, you'll need cream, yogurt, milk, cherry concentrate, fresh cherries, sugar, almond extract, and a pinch of salt. These ingredients come together in harmony, creating a burst of cherry goodness in every spoonful.
Serving this luscious ice cream is a breeze. Scoop it into your favorite waffle cones or serve it in bowls topped with fresh cherry slices for an extra touch of fruitiness.

For an indulgent twist, pair it with warm chocolate brownies or drizzle a bit of hot fudge sauce over the top.
Here are some helpful tips and tricks to ensure your ice cream turns out just right.

When blending the mixture, aim for a smooth texture with small bits of cherries remaining, giving it a delightful texture.

Be sure to follow the instructions that come with your ice cream maker for optimal freezing time.

Once the ice cream is set, transfer it to an airtight container to maintain its freshness and avoid freezer burn.


Related Recipes


Affiliate Disclosure: Some links provided may be affiliate links where I may earn a commission if you purchase something after clicking on a link. No extra cost is added to you. Also, as an Amazon Associate, I earn from qualifying purchases made through links.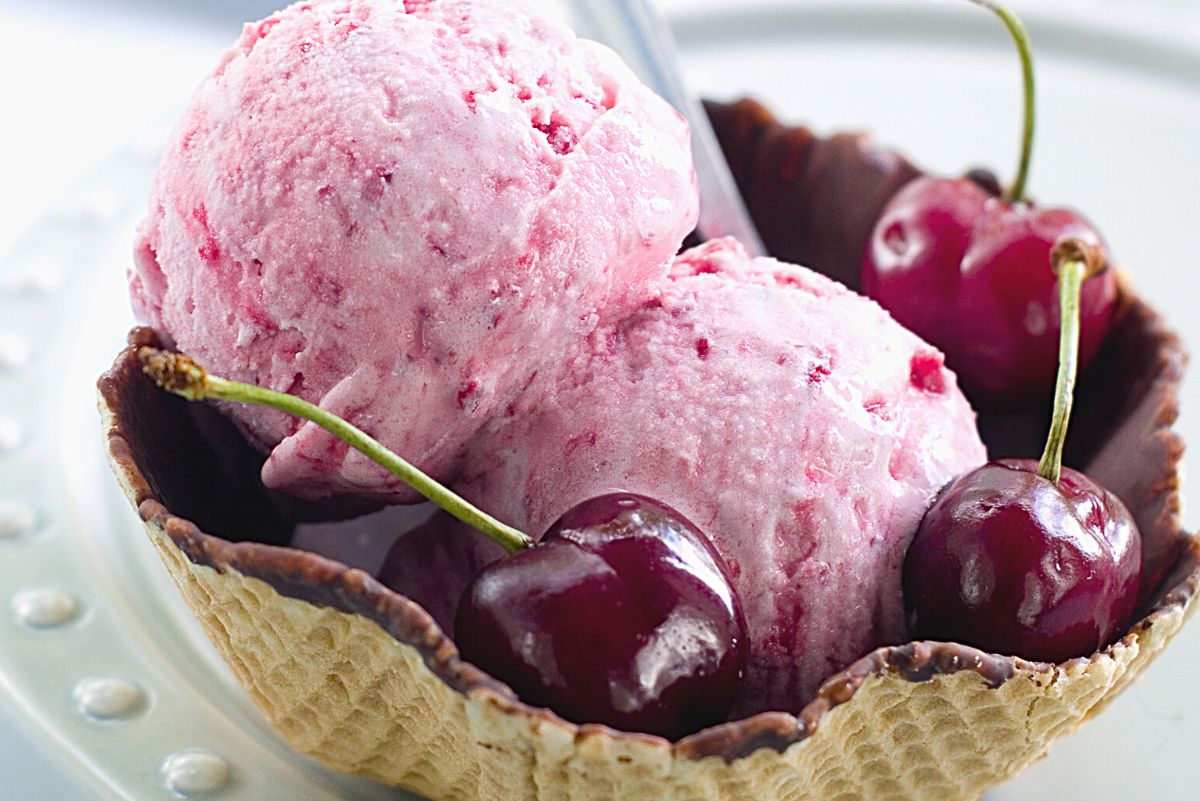 Don't have an Ice Cream Maker? This is the one we use, and recommend.
These Ice Cream Containers aren't necessary, you can just use a freezer safe container, but I love these containers:


If you need to change the amount of servings the recipe will make, click on the number of servings in the section under the "Print Recipe" bar, and move the slider up or down to change the number of servings you want. Or to double or triple the recipe, click on the 2x or 3x next to "Ingredients".


You May also Like: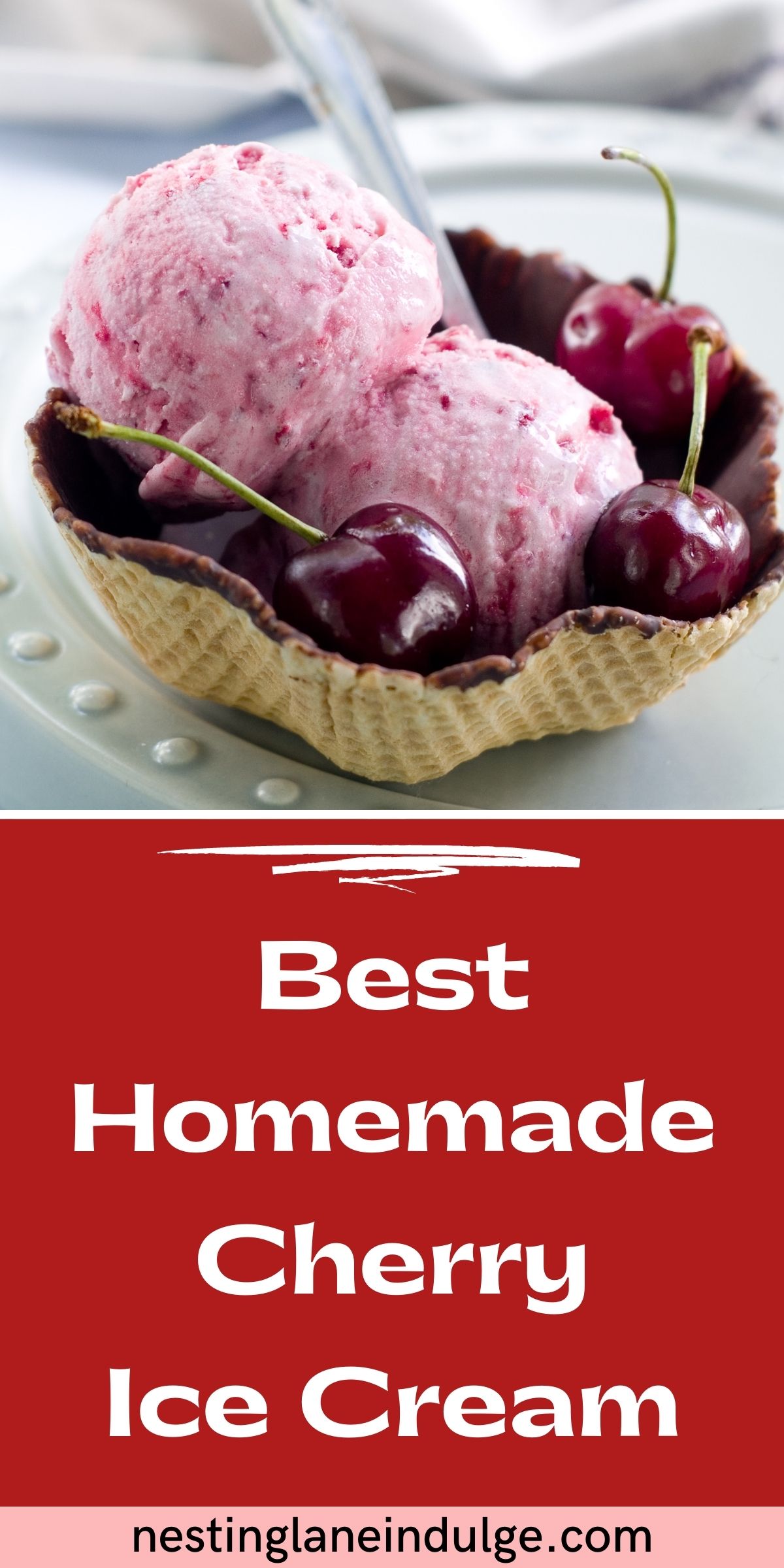 <