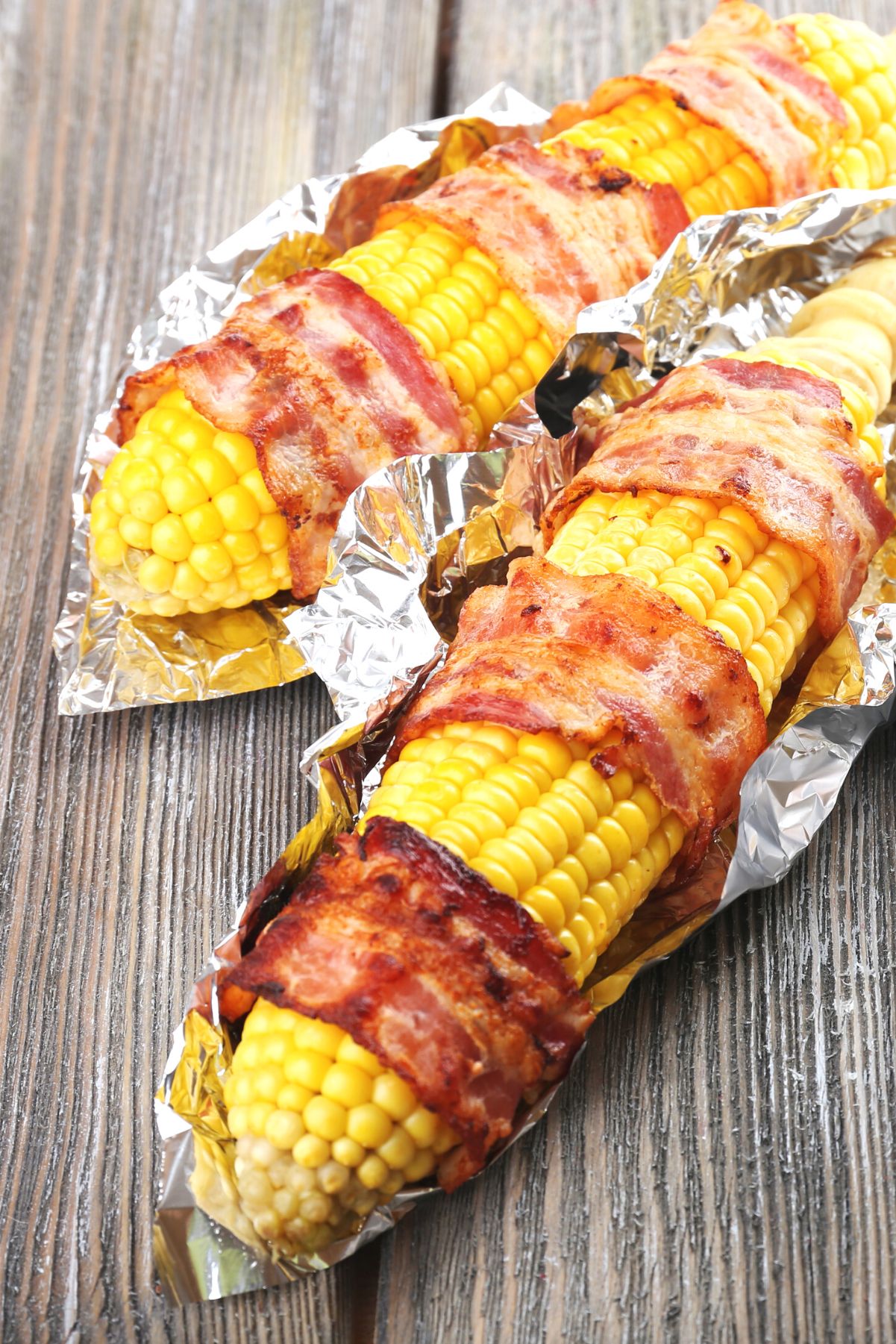 Bacon Wrapped Corn on the Cob (Grilled) Recipe


Bacon Wrapped Corn on the Cob (Grilled) Recipe. This mouthwatering dish combines the smoky flavors of bacon with the sweetness of corn, creating a harmonious blend that'll leave your taste buds dancing with delight.
You don't need to be a grill master to perfect this recipe! It's simple enough for anyone to master. Once the bacon is cooked to crispy perfection and the corn is tender, you'll be serving up a side dish that's sure to impress your guests.
Pair this Bacon Wrapped Corn on the Cob with your favorite grilled mains like juicy burgers, succulent steaks, or zesty barbecue chicken.

The combination of flavors will elevate your outdoor dining experience to a whole new level.


Related Recipes

Bacon Wrapped Stuffed Chicken

Bacon Wrapped Pork Tenderloin

Grilled Bacon Wrapped Hamburgers





Affiliate Disclosure: Some links provided may be affiliate links where I may earn a commission if you purchase something after clicking on a link. No extra cost is added to you. Also, as an Amazon Associate, I earn from qualifying purchases made through links.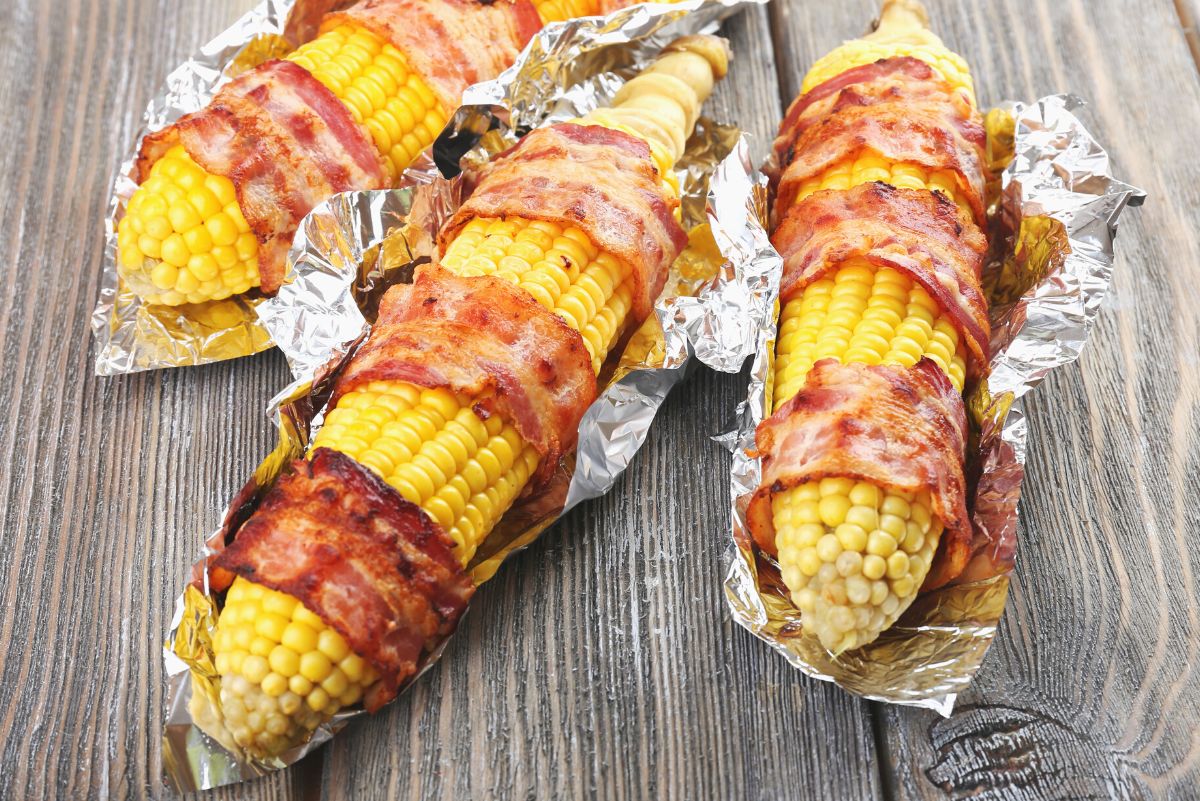 Frequently Asked Questions
Can I use frozen corn instead of fresh
While fresh corn provides the best flavor, you can use frozen corn in a pinch. Just make sure it's thawed before wrapping it with bacon.
How do I know when the corn is tender enough?
Simply insert a fork into the corn. If it easily pierces through, the corn is tender and ready to be served.


If you need to change the amount of servings the recipe will make, click on the number of servings in the section under the "Print Recipe" bar, and move the slider up or down to change the number of servings you want. Or to double or triple the recipe, click on the 2x or 3x next to "Ingredients".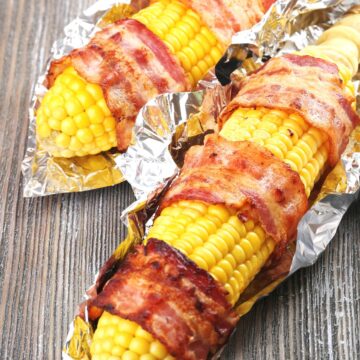 Bacon Wrapped Corn on the Cob (Grilled)
Bacon Wrapped Corn on the Cob (Grilled) Recipe. The perfect summer side dish for your next cookout or barbecue.
Instructions 
Preheat the outdoor grill to high heat.

Take each ear of corn and sprinkle some Cajun seasoning, salt, and pepper on it.

Wrap each ear with 2 slices of bacon, making sure to cover the corn as much as possible. If the ear is large, you might need 3 pieces of bacon.

Wrap the ears in aluminum foil, and tightly twist the ends to seal them.

Put the wrapped corn on the preheated grill.

Grill the corn on high heat for about 10 minutes on each side, until it becomes hot.

Lower the heat on the grill to low.

Continue grilling the corn until the bacon is cooked and the corn becomes tender. This should take about 45 minutes.
Nutrition
Calories:
285.4
kcal
Carbohydrates:
17.5
g
Protein:
8.5
g
Fat:
21.5
g
Saturated Fat:
7
g
Sodium:
422.6
mg
Sugar:
2.9
g
Calcium:
4.5
mg
Iron:
0.7
mg
You May also Like: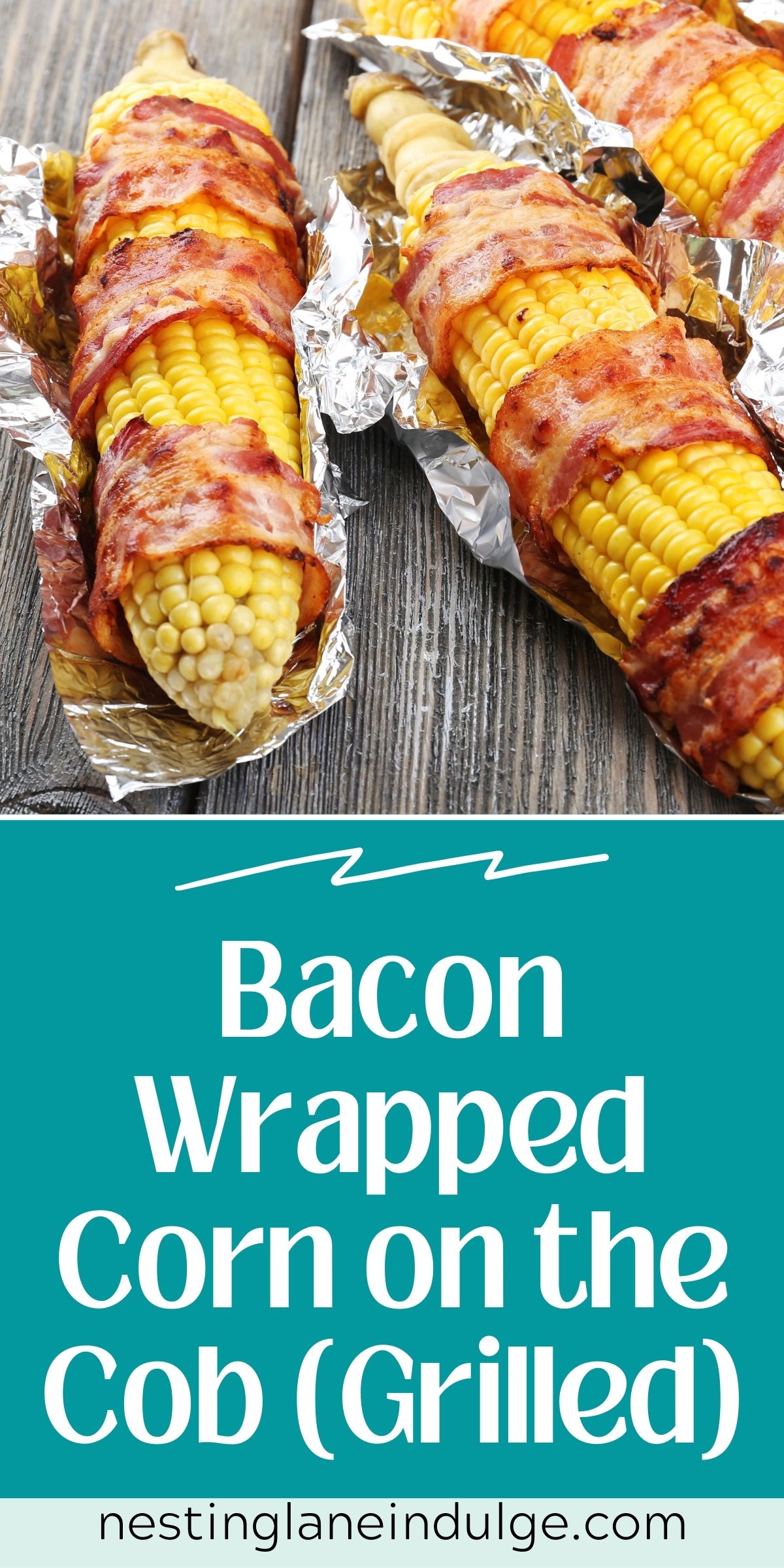 <