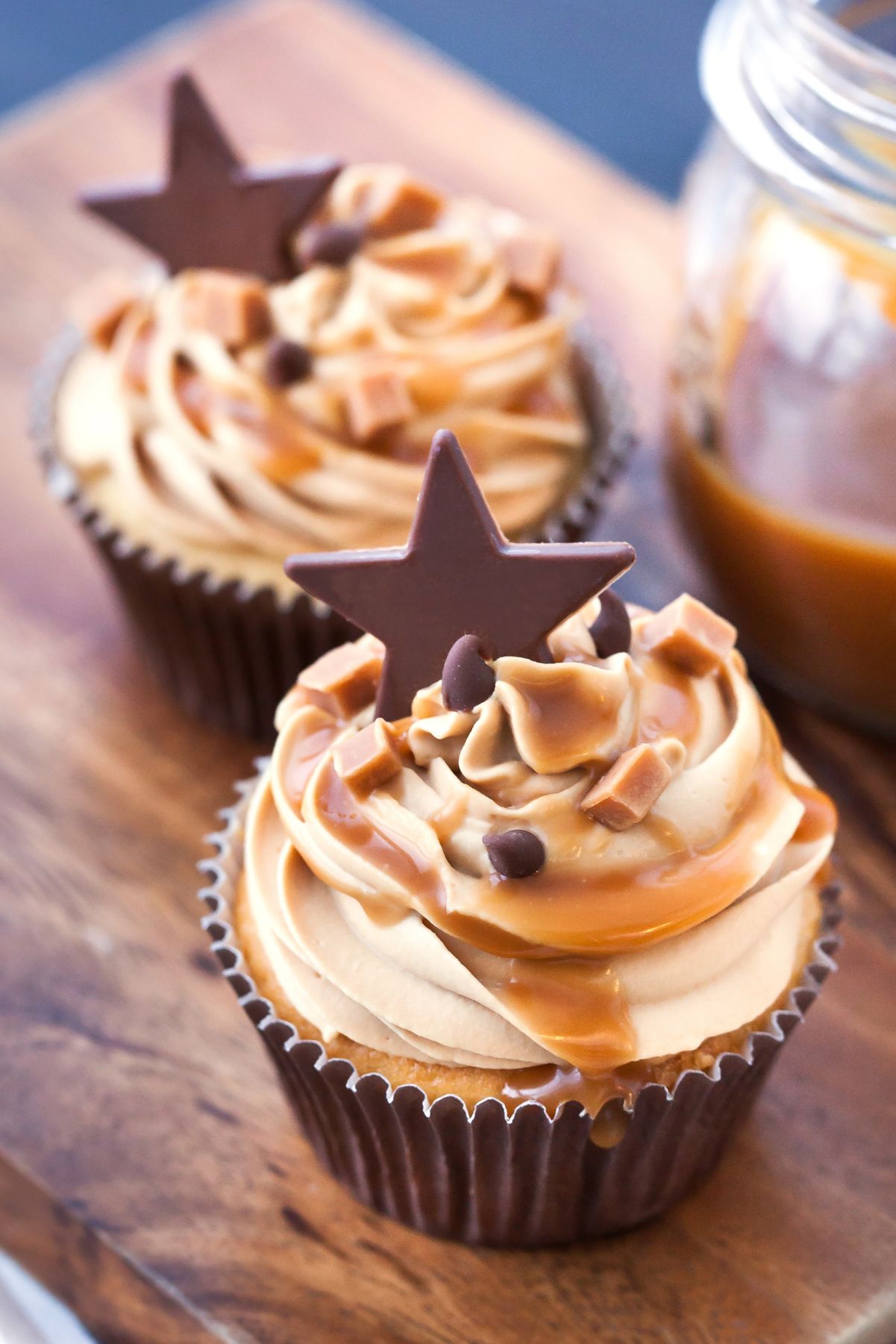 Salted Caramel Almond Cupcakes Recipe


Salted Caramel Almond Cupcakes Recipe. If you like the perfect harmony between sweet and savory, this recipe is for you!

These delightful cupcakes boast a moist almond-flavored base. They are topped with a luscious salted caramel frosting that's utterly irresistible. Ideal for any occasion, these cupcakes will be a hit with friends and family.

The key ingredients that make these cupcakes special include almond extract, which imparts a rich and distinctive almond flavor, and the homemade salted caramel sauce that elevates the frosting to a whole new level.

When making the caramel, remember to keep an eye on it to avoid burning, and let it cool before incorporating it into the frosting for the perfect consistency.

One helpful tip when baking these cupcakes is to alternate between adding the dry ingredients and the milk. This ensures a smooth and well-blended batter that will result in a tender, fluffy cupcake.

When filling the cupcake liners, aim for about 2/3 full, as this allows for the right amount of rise during baking.
This dessert recipe is an indulgent treat that combines the best of sweet and salty flavors. Follow the easy-to-follow steps, and you'll have a batch of scrumptious cupcakes ready to enjoy in no time!



Related Recipes

Chocolate Cupcakes With Bacon

Chocolate Zucchini Cupcakes With Chocolate Frosting

Caramel Glazed Apple Pound Cake





Affiliate Disclosure: Some links provided may be affiliate links where I may earn a commission if you purchase something after clicking on a link. No extra cost is added to you. Also, as an Amazon Associate, I earn from qualifying purchases made through links.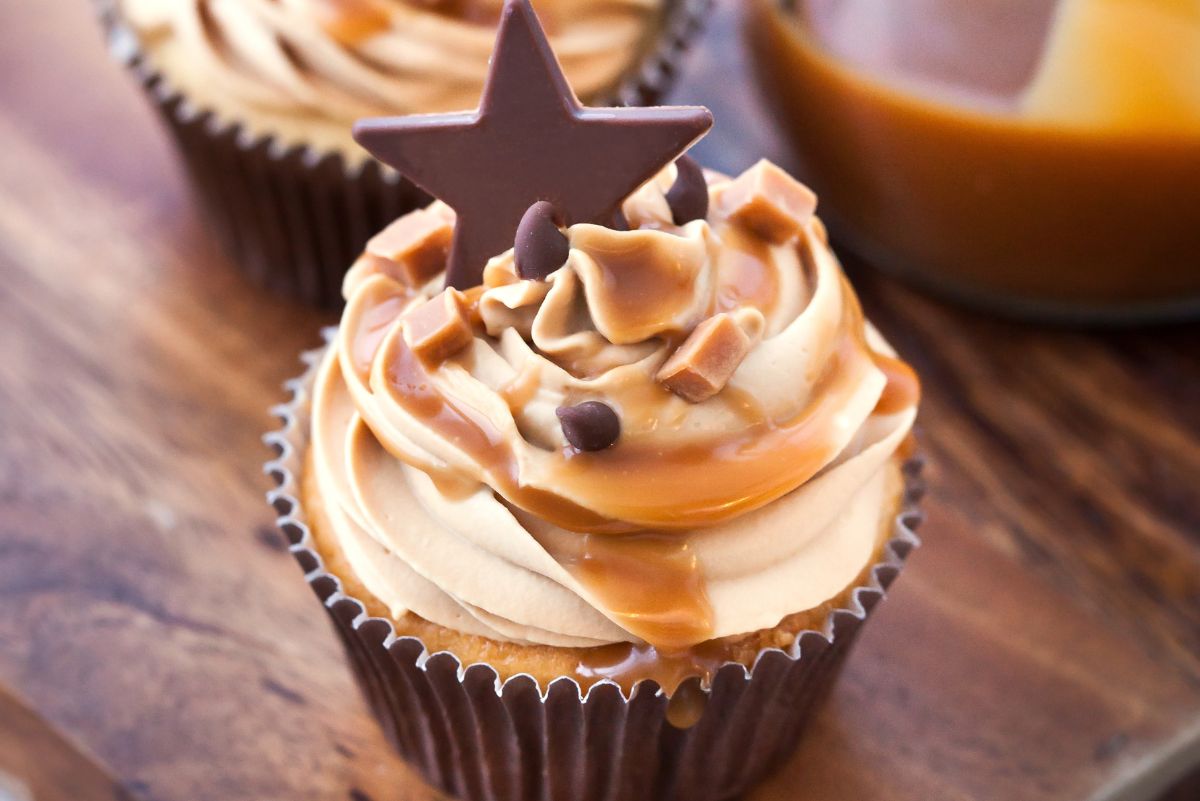 If you need to change the amount of servings the recipe will make, click on the number of servings in the section under the "Print Recipe" bar, and move the slider up or down to change the number of servings you want. Or to double or triple the recipe, click on the 2x or 3x next to "Ingredients".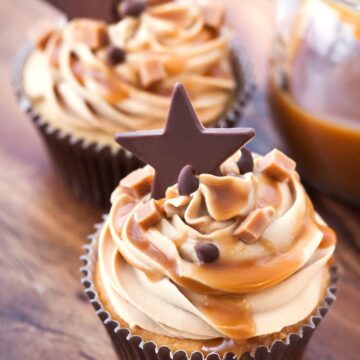 Salted Caramel Almond Cupcakes
Savor the irresistible blend of sweet and salty in these Salted Caramel Almond Cupcakes, perfect for indulging with a scrumptious dessert.
Instructions 
Set your oven to preheat at 350 degrees F (175 degrees C).

Prepare 12 cupcake cups by placing paper liners in them.

In a bowl, combine the flour and baking powder by whisking them together.

Take a separate mixing bowl and blend the sugar and 1/2 cup margarine until completely creamed.

Incorporate the eggs one at a time, ensuring they're fully combined.

Mix in the vanilla and almond extracts.

Gradually add the flour mixture to the wet ingredients, alternating with the milk.

Fill the prepared cupcake cups with batter, up to about 2/3 full.
For the Caramel:
In a large saucepan over medium heat, combine brown sugar, 1/2 cup margarine, corn syrup, and vanilla.

Bring the caramel mixture to a boil.

Lower the heat and let it simmer until it thickens, for around 3 to 4 minutes.

Remove the caramel from heat and allow it to cool until warm but not hot.

Gradually incorporate the cream until the caramel reaches a honey-like consistency.

Stir in a pinch of salt and let the caramel cool to room temperature.
For the Frosting:
In a bowl, use an electric mixer on medium speed to beat the salted butter and powdered sugar until fluffy.

Slowly add the cooled caramel to the frosting, a tablespoon at a time, and beat until smooth.

Set aside a tablespoon of caramel to drizzle over the cupcakes later.
Nutrition
Calories:
526.3
kcal
Carbohydrates:
62.5
g
Protein:
3.6
g
Fat:
29.8
g
Saturated Fat:
11.6
g
Cholesterol:
69.8
mg
Sodium:
353.1
mg
Potassium:
79.9
mg
Fiber:
0.4
g
Sugar:
48.1
g
Calcium:
84.2
mg
Iron:
1
mg
FAQs
Can I use unsalted butter instead of margarine?
Yes, you can substitute unsalted butter for margarine in this recipe.
How can I store leftover cupcakes?
Store leftover cupcakes in an airtight container at room temperature for up to 3 days or in the refrigerator for up to 1 week.
Can I freeze these cupcakes?
Yes, you can freeze the unfrosted cupcakes in an airtight container or plastic wrap for up to 3 months. Thaw and frost before serving.
Can I use a different type of nut extract?
You can substitute other nut extracts, such as hazelnut or walnut, for a different flavor profile.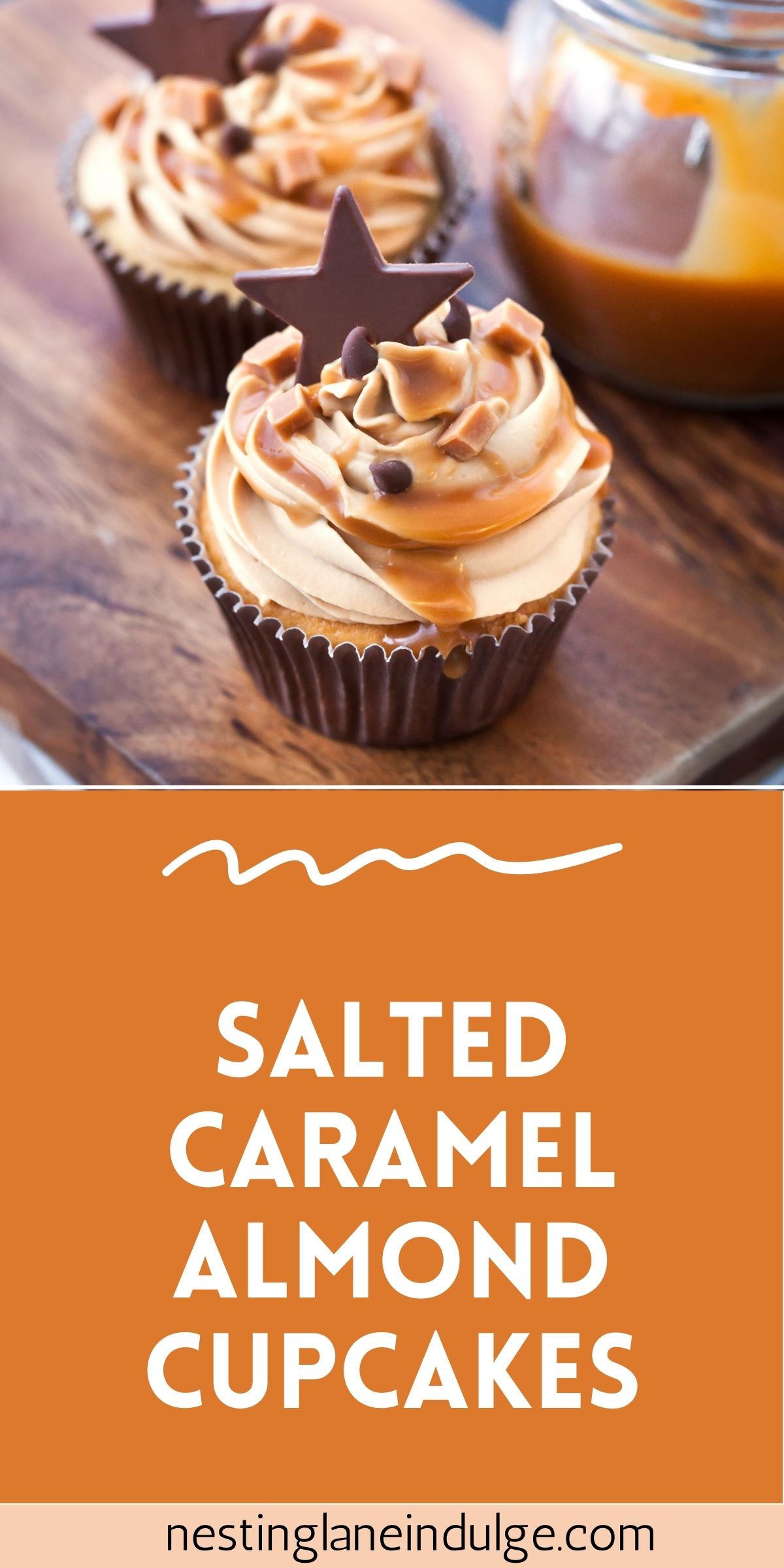 <