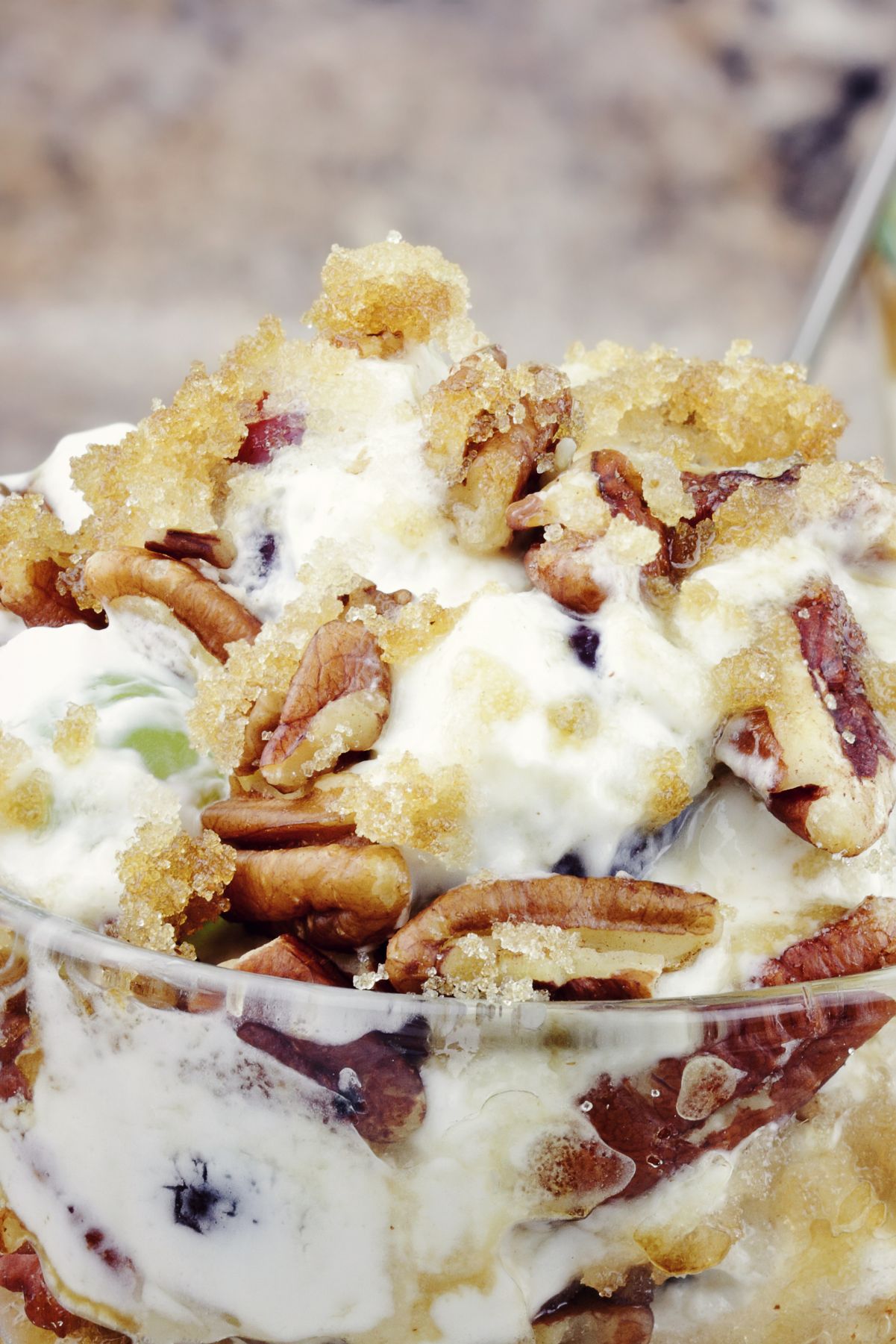 Sweet and Creamy Grape Salad Recipe


Sweet and Creamy Grape Salad Recipe. Treat yourself to a heavenly dessert. This delightful salad is a perfect balance of sweet and tangy flavors, making it an ideal choice for those who crave a delicious and refreshing dessert.
This recipe features fresh grapes, cream cheese, sour cream, sugar, vanilla extract, brown sugar, and pecans. The combination of these ingredients creates a creamy texture that perfectly complements the sweet grapes and crunchy pecans.
Whether you're hosting a gathering or simply craving something sweet, this recipe is a must-try. It's a simple and sophisticated dessert that your guests and taste buds will surely love.


Related Recipes

Strawberry Pretzel Jello Salad

Chicken Waldorf Salad





Affiliate Disclosure: Some links provided may be affiliate links where I may earn a commission if you purchase something after clicking on a link. No extra cost is added to you. Also, as an Amazon Associate, I earn from qualifying purchases made through links.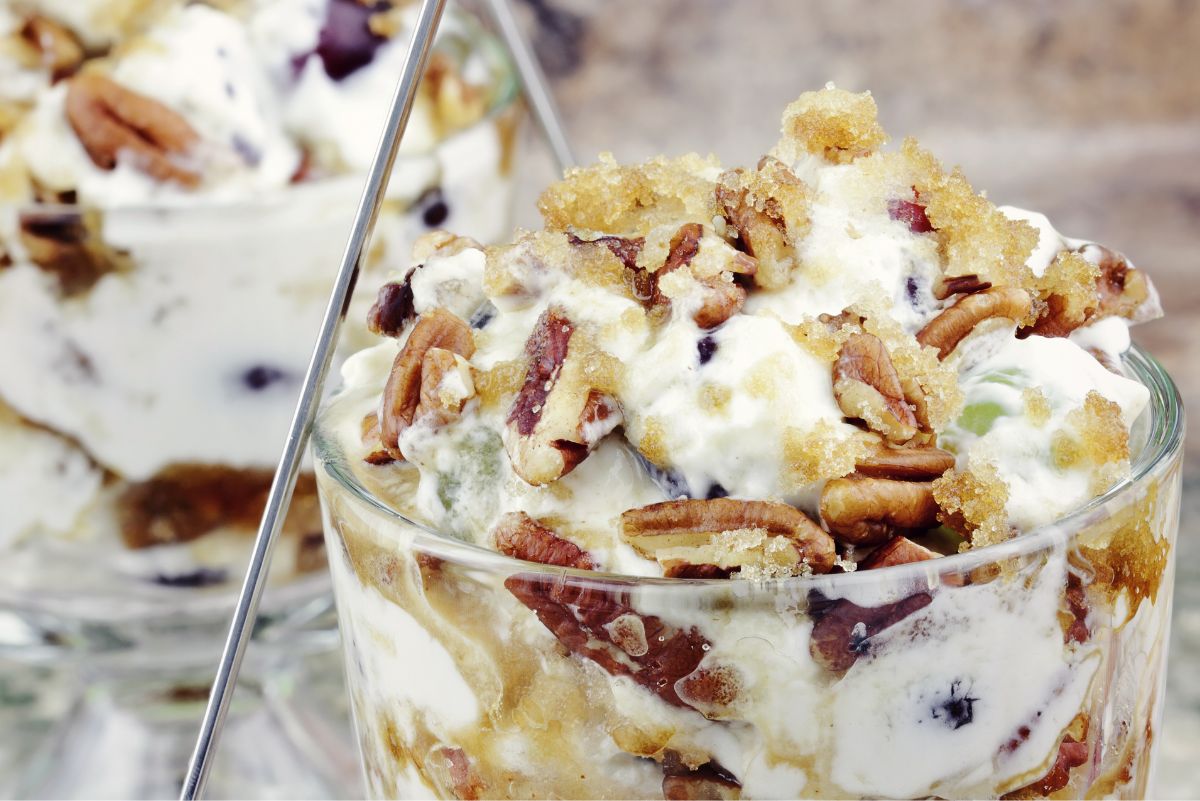 If you need to change the amount of servings the recipe will make, click on the number of servings in the section under the "Print Recipe" bar, and move the slider up or down to change the number of servings you want. Or to double or triple the recipe, click on the 2x or 3x next to "Ingredients".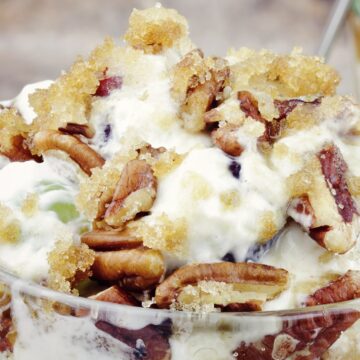 Sweet and Creamy Grape Salad
Enjoy a refreshing and indulgent dessert with this easy-to-make Sweet and Creamy Grape Salad. Made with fresh grapes, cream cheese, & pecans.
Instructions 
Begin by washing and drying the grapes thoroughly.

In a large mixing bowl, combine the cream cheese, sour cream, granulated sugar, and vanilla extract.

Mix the ingredients together until they are well incorporated.

Add the washed grapes to the mixture and stir until the grapes are evenly coated.

Sprinkle the brown sugar and chopped pecans over the top of the grape mixture.

Stir the mixture again until the brown sugar and pecans are evenly distributed throughout.

Cover the mixing bowl with plastic wrap and refrigerate until you're ready to serve.
Nutrition
Calories:
479.2
kcal
Carbohydrates:
60.1
g
Protein:
5.8
g
Fat:
27.1
g
Saturated Fat:
11.2
g
Cholesterol:
43.3
mg
Sodium:
103.5
mg
Potassium:
556.1
mg
Fiber:
3.6
g
Sugar:
54.6
g
Calcium:
93.1
mg
Iron:
1.3
mg
FAQs
Can I substitute the pecans with a different type of nut?
Yes, you can use any type of nut you prefer, or omit them altogether if you have a nut allergy.
How long will Grape Salad last in the refrigerator?
You can refrigerate it for up to 2 days, but we recommend serving it within 24 hours for optimal freshness.
Can I make this recipe ahead of time?
Yes, you can prepare the grape mixture in advance and refrigerate it until you're ready to add the brown sugar and pecans.
Is this recipe gluten-free?
Yes, this recipe is gluten-free, but make sure to check the labels on your ingredients to ensure they are gluten-free as well.
Can I use different types of grapes for this recipe?
Yes, you can use any type of grape you prefer. Just make sure they are seedless for easy eating.
You May also Like: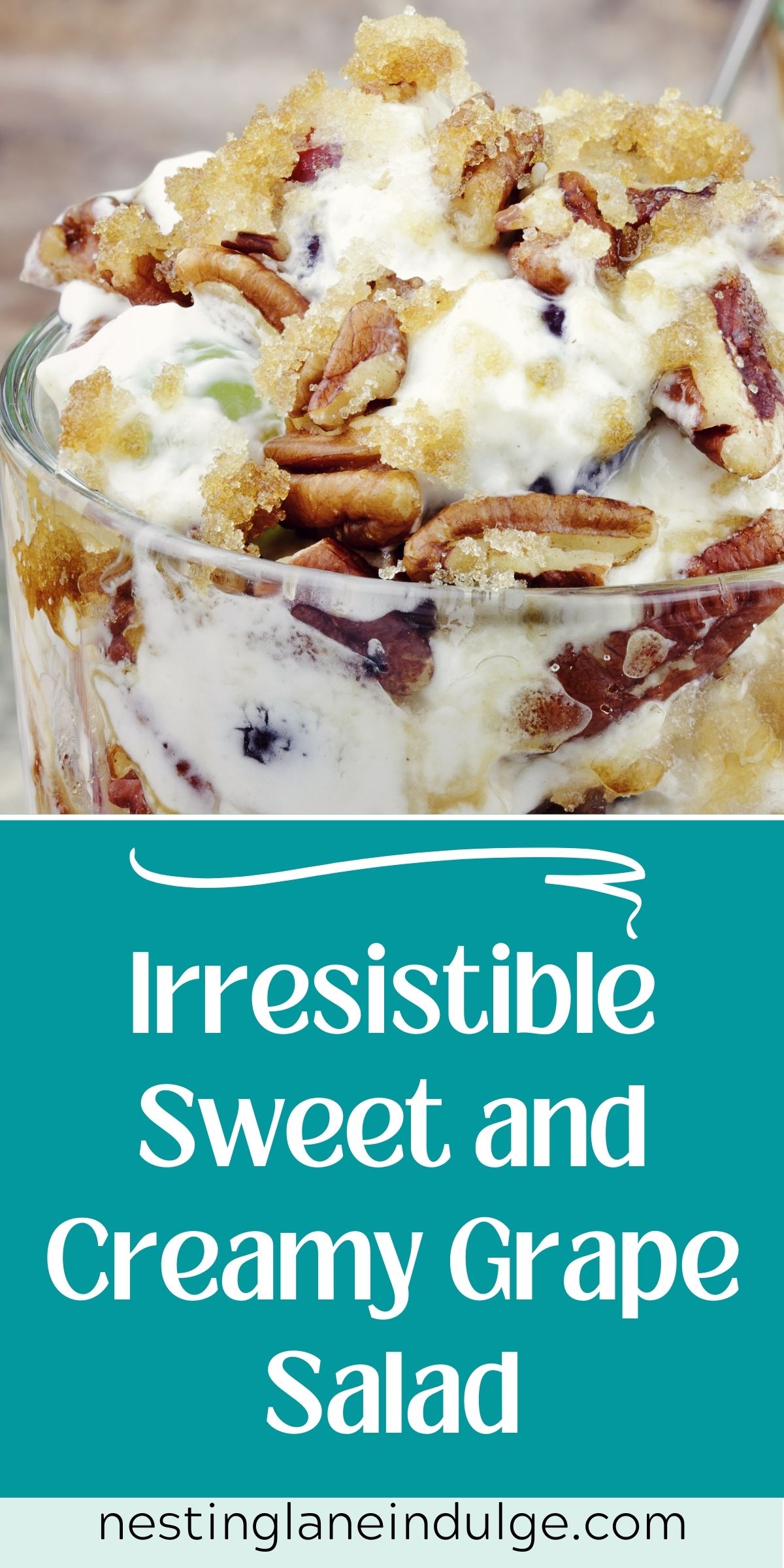 <