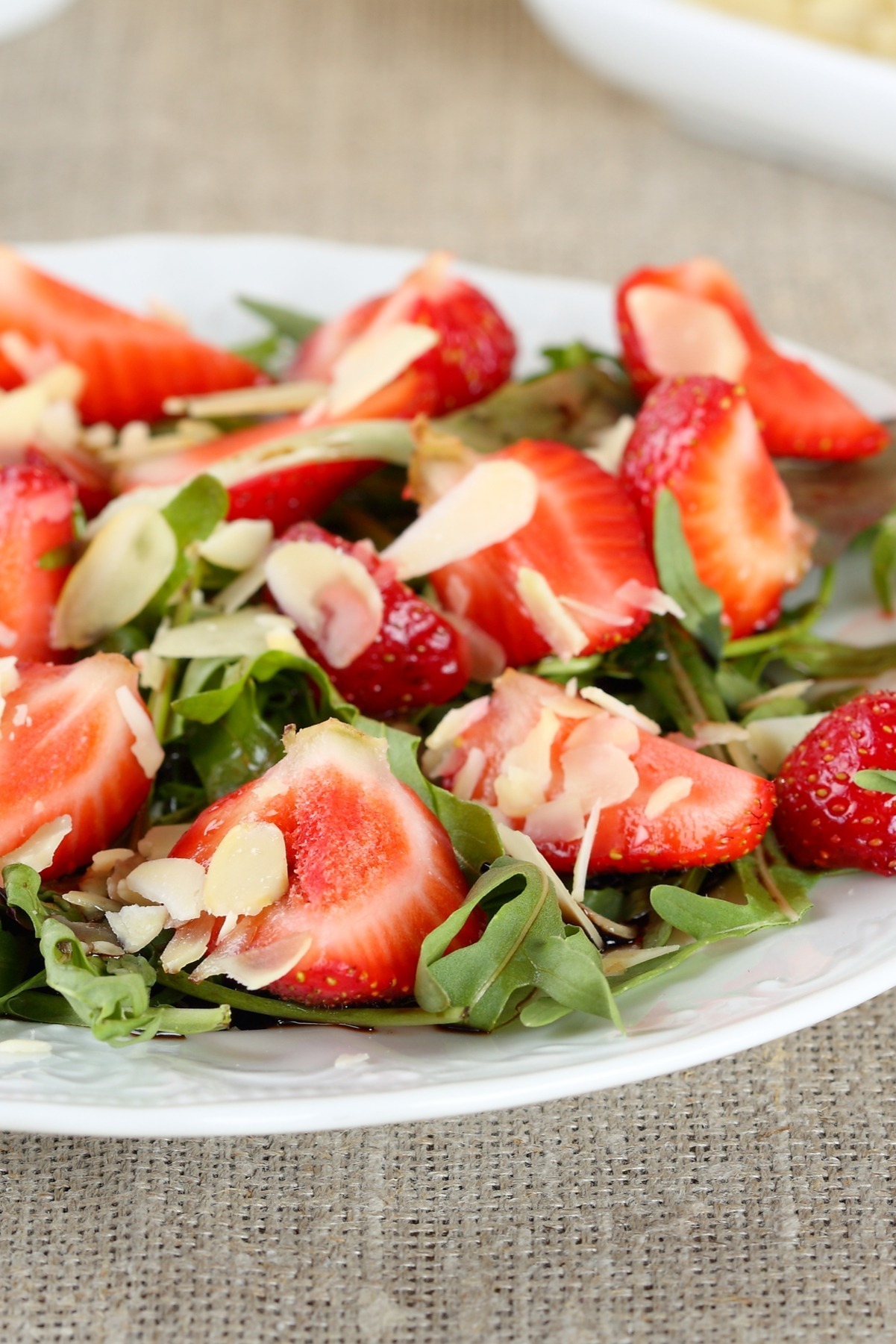 Arugula Strawberry Salad with Balsamic Recipe



Arugula Strawberry Salad with Balsamic is a tasty combination of healthy ingredients that deliver a great mix of flavors and textures.

This salad combines peppery arugula, sweet strawberries, and crunchy almonds, making it a refreshing option for a summer day.

To make this salad, it's important to use fresh ingredients. Choose bright green arugula leaves and ripe red strawberries. For the almonds, pick ones with a nice aroma, as they'll enhance the dish's overall flavor.


Making this salad is easy, and with a few tips, you can quickly create an appealing dish.

For serving, be creative with your presentation. For example, a large serving platter or a shallow bowl can display the salad's colors and make it appealing on your table.

This salad is a tasty and nutritious dish suitable for various occasions. With its mix of ingredients and easy preparation, it's a practical addition to your recipe collection.



Related Recipes

Sweet And Creamy Grape Salad

Strawberry Pretzel Jello Salad

Chicken Waldorf Salad






Affiliate Disclosure: Some links provided may be affiliate links where I may earn a commission if you purchase something after clicking on a link. No extra cost is added to you. Also, as an Amazon Associate, I earn from qualifying purchases made through links.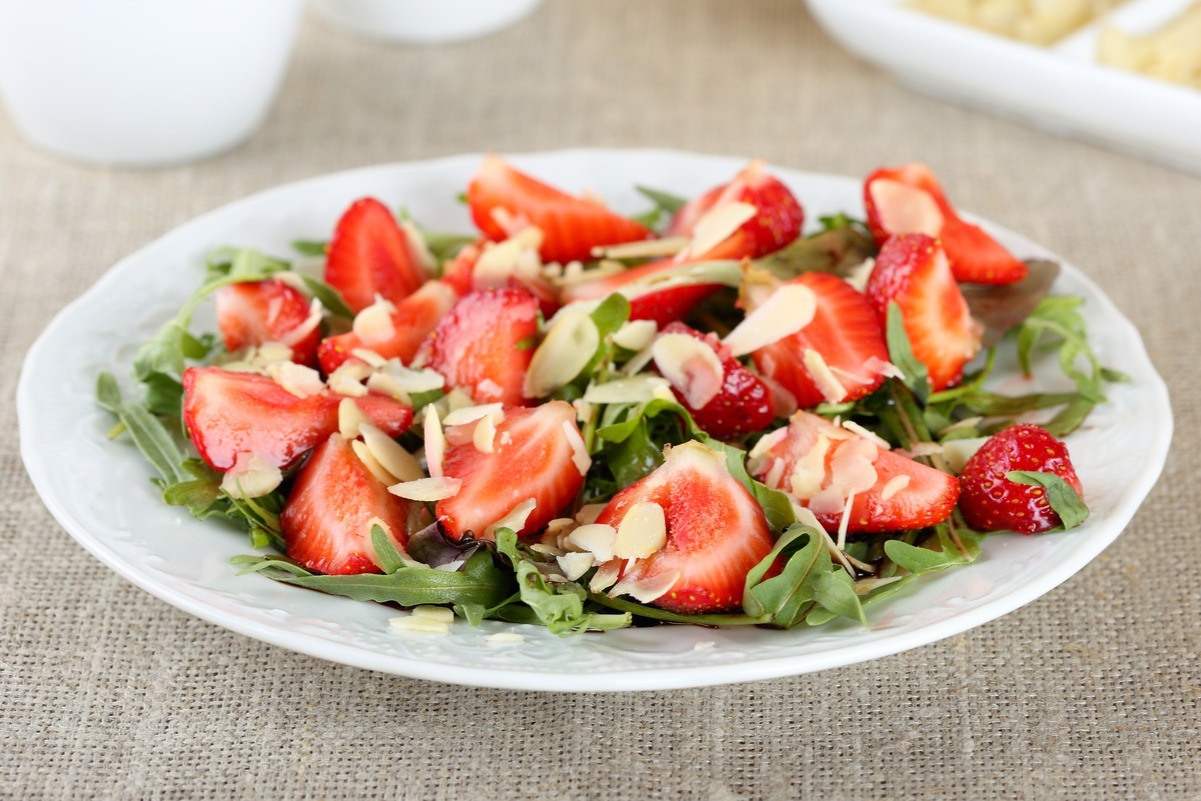 If you need to change the amount of servings the recipe will make, click on the number of servings in the section under the "Print Recipe" bar, and move the slider up or down to change the number of servings you want. Or to double or triple the recipe, click on the 2x or 3x next to "Ingredients".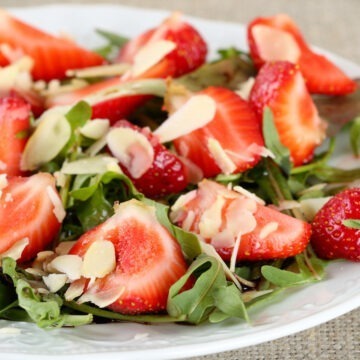 Arugula Strawberry Salad with Balsamic
Savor a refreshing Arugula Strawberry Salad, featuring a zesty balsamic dressing, sweet strawberries, and crunchy almonds for the perfect balance of flavors.
Instructions 
In a large bowl, combine the sherry vinegar and sugar by whisking them together.

Gradually whisk in the olive oil and canola oil.

Add 1/4 teaspoon of salt and whisk to incorporate.

Taste the mixture and adjust seasoning if necessary.

Add the arugula leaves to the bowl and coat them evenly with the dressing.

Carefully incorporate the strawberries and almonds into the salad.

Serve the salad promptly after mixing.
Nutrition
Calories:
149
kcal
Carbohydrates:
6
g
Protein:
1
g
Fat:
14
g
Saturated Fat:
2
g
Sodium:
124
mg
Fiber:
1.5
g
Sugar:
4
g
FAQs
What other nuts can be used in place of almonds?
Walnuts, pecans, or even pine nuts make great alternatives to almonds in this salad.
Can I add cheese to this salad?
Absolutely! Crumbled feta, goat cheese, or shaved Parmesan would be delicious additions.
How can I store any leftover salad?
It's best to store the undressed salad in an airtight container in the refrigerator for up to 2 days.
Can I use baby spinach instead of arugula?
Yes, baby spinach can be used as a milder alternative to arugula in this salad.
You May also Like: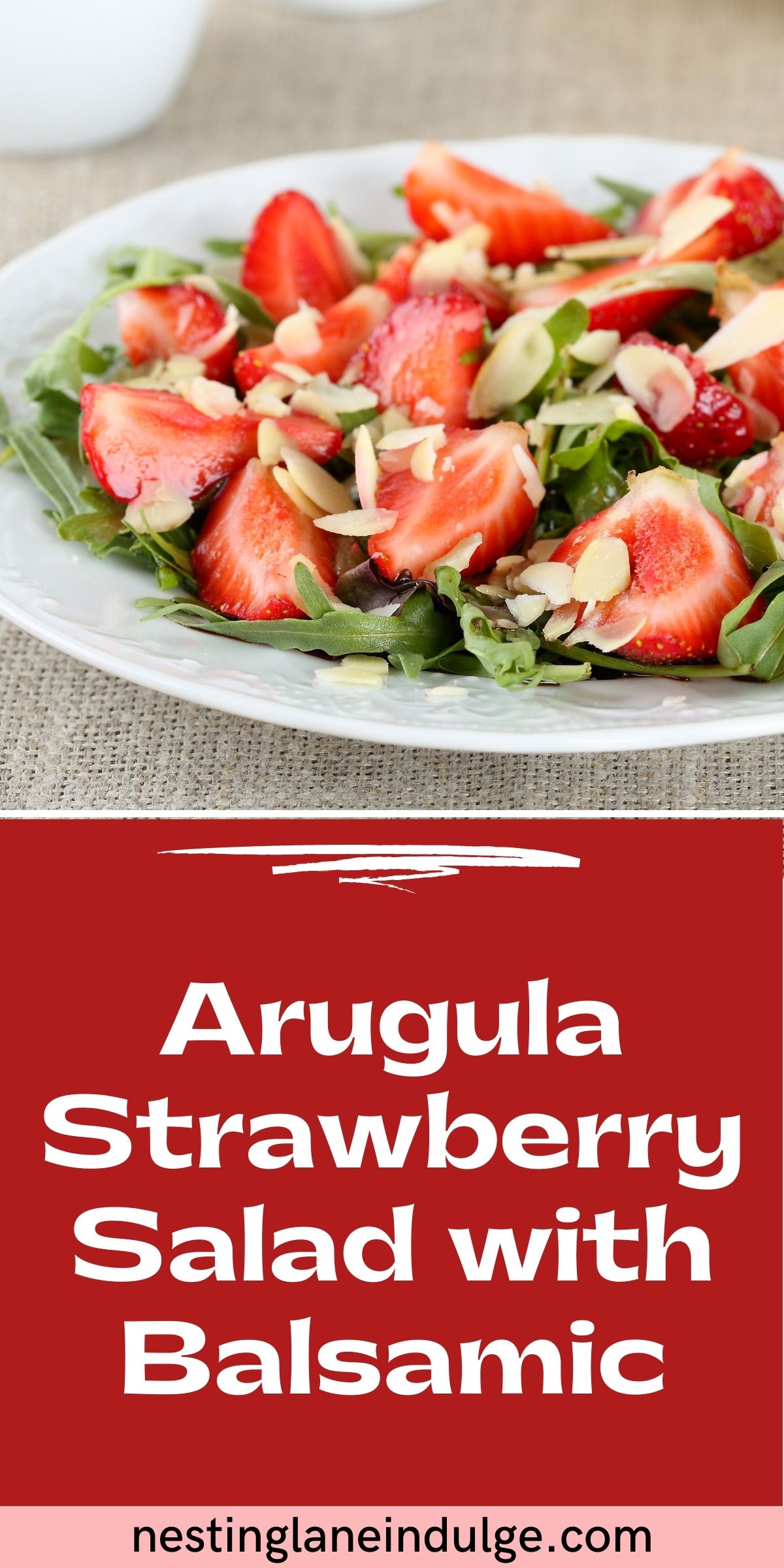 <