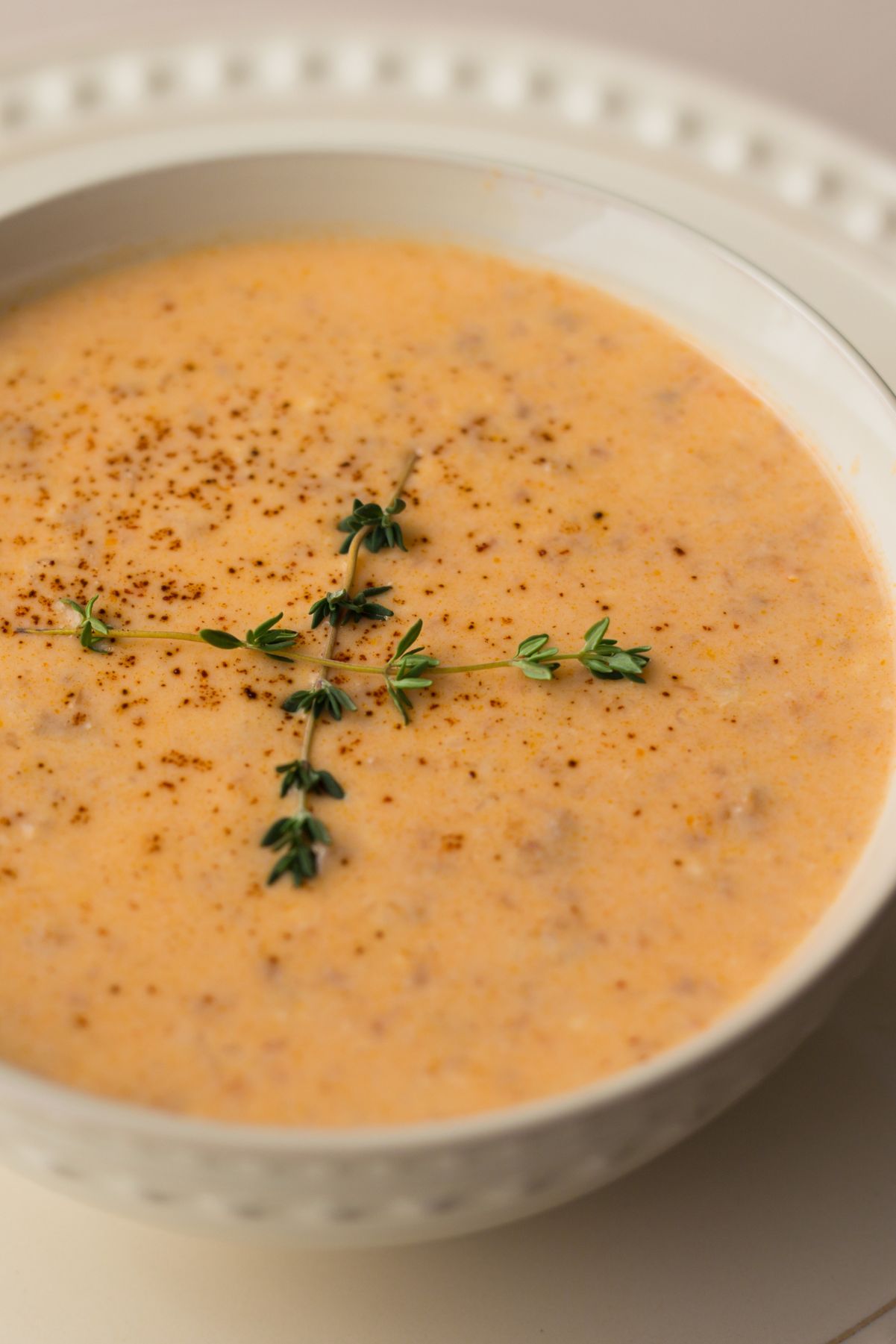 Creamy Lobster Bisque (Quick and Easy) Recipe


Creamy Lobster Bisque (Quick and Easy) Recipe. Get ready to experience the ultimate Bisque that's both quick and easy to prepare.

This delightful bisque showcases the luxurious flavor of succulent lobster meat, enhanced by the richness of melted butter and the creamy texture of milk. The addition of savory Worcestershire sauce and a touch of cayenne pepper adds depth and warmth to this sumptuous dish.

In this recipe, we'll use simple, high-quality ingredients to create a flavorful and satisfying meal. Selecting fresh lobster meat is essential for the best possible taste, so try sourcing it from a local fish market or specialty store.

It's important to use real butter, as it lends a velvety richness to the bisque that can't be replicated with substitutes.

Finally, a low-sodium chicken broth is recommended to balance the flavors and allow for greater control over the seasoning.

When preparing this bisque, make sure to cook the onion and chicken broth mixture over low heat, as this will allow the flavors to meld together beautifully.

As you whisk in the flour, be patient and take your time to create a smooth, creamy mixture. Remember not to bring the soup to a full boil, which can cause the milk to curl.

By following these tips and tricks, you can create a delicious, restaurant-quality Bisque in the comfort of your own home. Enjoy the indulgent flavors and luxurious texture of this fantastic dish that's perfect for special occasions or simply treating yourself to a gourmet meal.



Related Recipes

Potato Soup With Ham And Cheddar

Easy Butternut Squash Soup

Cheesy Lasagna Soup





Affiliate Disclosure: Some links provided may be affiliate links where I may earn a commission if you purchase something after clicking on a link. No extra cost is added to you. Also, as an Amazon Associate, I earn from qualifying purchases made through links.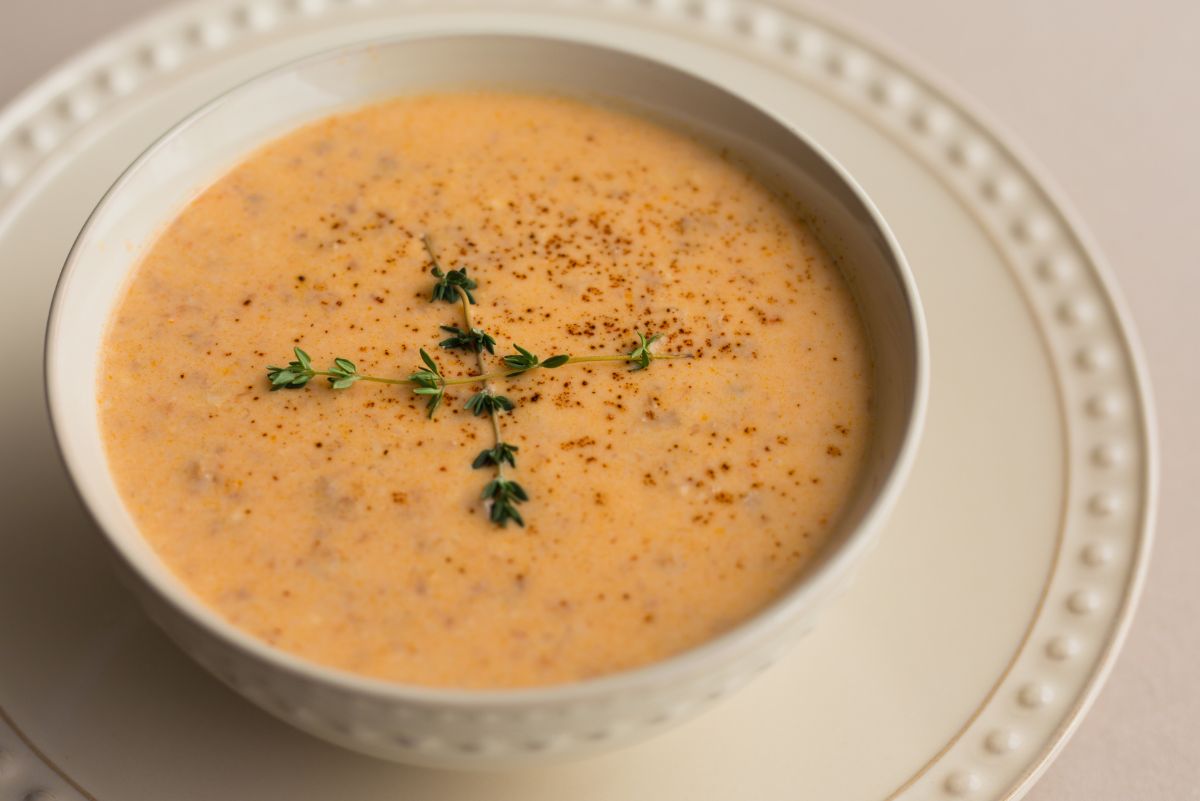 If you need to change the amount of servings the recipe will make, click on the number of servings in the section under the "Print Recipe" bar, and move the slider up or down to change the number of servings you want. Or to double or triple the recipe, click on the 2x or 3x next to "Ingredients".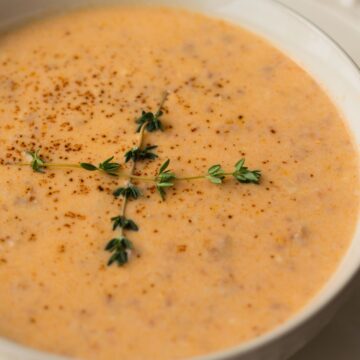 Creamy Lobster Bisque (Quick and Easy)
Savor a delicious, quick, and easy Creamy Lobster Bisque, perfect for a luxurious yet simple meal that brings restaurant-quality flavor to your table.
Instructions 
Begin by placing 1/4 cup of chicken broth and the onion into a small frying pan.

Cook the onion and broth mixture on low heat for a duration of 5 to 7 minutes.

In a separate medium-sized pot, melt the butter over medium heat.

Gradually whisk the flour into the melted butter to form a smooth, creamy mixture.

Slowly pour the broth into the pot, whisking continuously to combine.

Incorporate the milk into the mixture by whisking it in.

Add salt, cooked onion, lobster meat, Worcestershire sauce, and cayenne pepper to the pot, whisking to ensure even distribution.

Heat the soup until it is close to boiling, but avoid boiling it completely to prevent the milk from curdling.
Nutrition
Calories:
244.6
kcal
Carbohydrates:
11.2
g
Protein:
28.1
g
Fat:
9
g
Saturated Fat:
5.3
g
Cholesterol:
108
mg
Sodium:
1060.2
mg
Potassium:
605.4
mg
Fiber:
0.2
g
Sugar:
6.3
g
Calcium:
216.8
mg
Iron:
0.7
mg
FAQs
Can I use frozen lobster meat for this recipe?
Yes, you can use frozen lobster meat. Just ensure it's thawed properly before adding it to the bisque.
Can I make the bisque ahead of time?
Yes, you can make the bisque ahead of time and store it in the refrigerator for up to 3 days. Reheat gently over low heat before serving.
How can I make this bisque spicier?
To add more heat to the bisque, you can increase the amount of cayenne pepper or add a dash of hot sauce.
What can I serve with Creamy Lobster Bisque?
You can serve this bisque with a crusty baguette, a simple green salad, or even a glass of white wine for a complete dining experience.
You May also Like: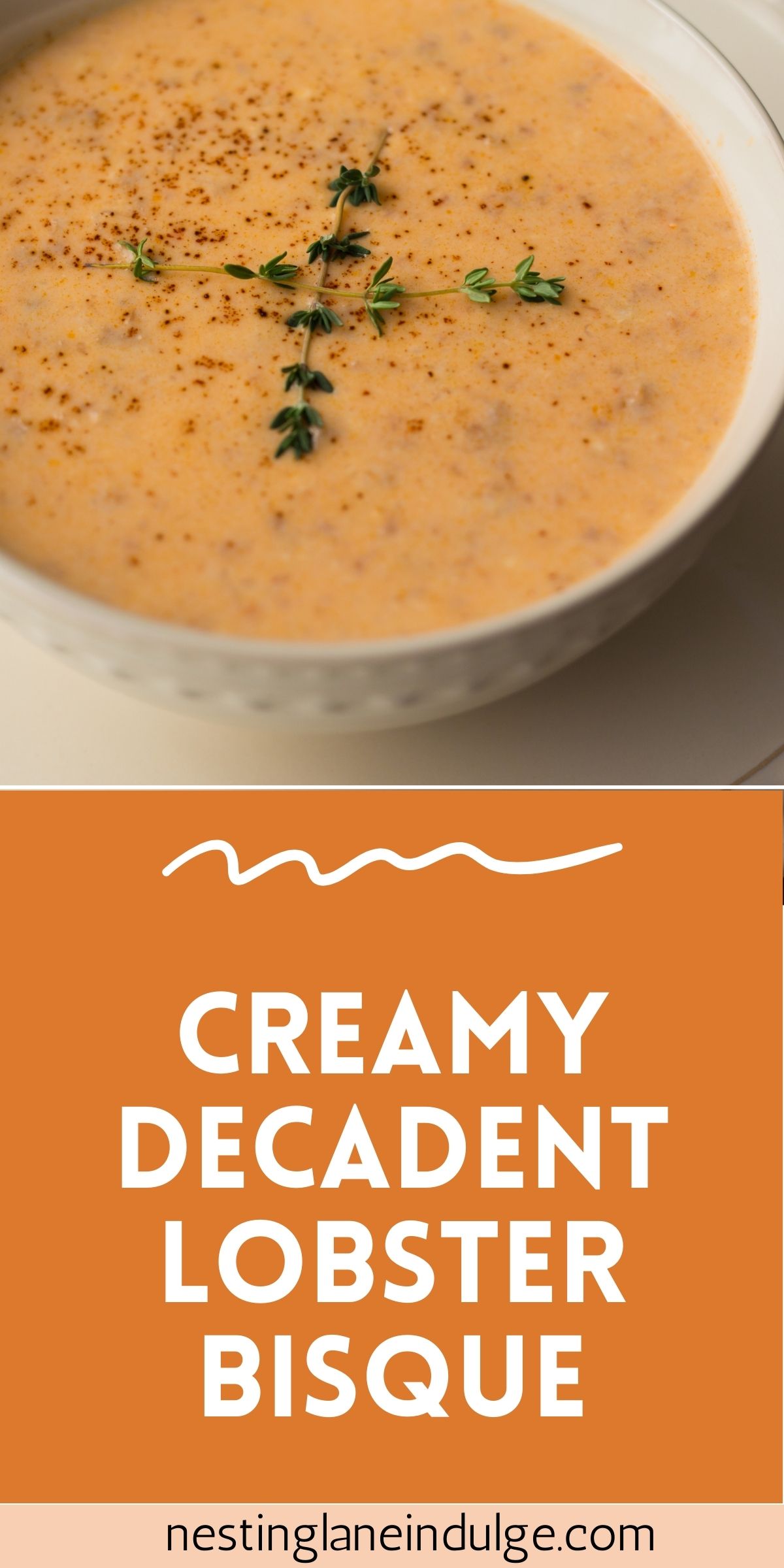 <