Copycat Macaroni Grill Rosemary Bread Recipe



Copycat Macaroni Grill Rosemary Bread Recipe. Indulge in the deliciousness of homemade bread recipe that's bursting with flavor.

To make this tasty bread, you will need yeast, sugar, water, butter, salt, flour, and fresh rosemary.

This bread recipe is perfect for impressing your loved ones with your baking skills. It's super easy to make, and you don't have to be an expert in the kitchen to nail it.

The recipe is beginner-friendly and includes step-by-step instructions to ensure you create a perfect loaf of bread every time.

With its fragrant and savory flavor, fresh rosemary adds a delicious touch to this homemade bread, making it perfect for pairing with your favorite Italian dishes or enjoying on its own as a snack.

One of the best things about this recipe is that it's adaptable to your preferences. You can adjust the amount of rosemary, add other herbs and spices, or even experiment with different types of flour to make it your own.

Impress your friends and family with your baking skills and save money by making your own bread from scratch. So follow this recipe and enjoy the delightful and satisfying taste of homemade bread.



Related Recipes


Easy Beer Bread (Without Yeast)

Easy Irish Soda Bread

Homemade Amish White Bread Without A Bread Machine







Affiliate Disclosure: Some links provided may be affiliate links where I may earn a commission if you purchase something after clicking on a link. No extra cost is added to you. Also, as an Amazon Associate, I earn from qualifying purchases made through links.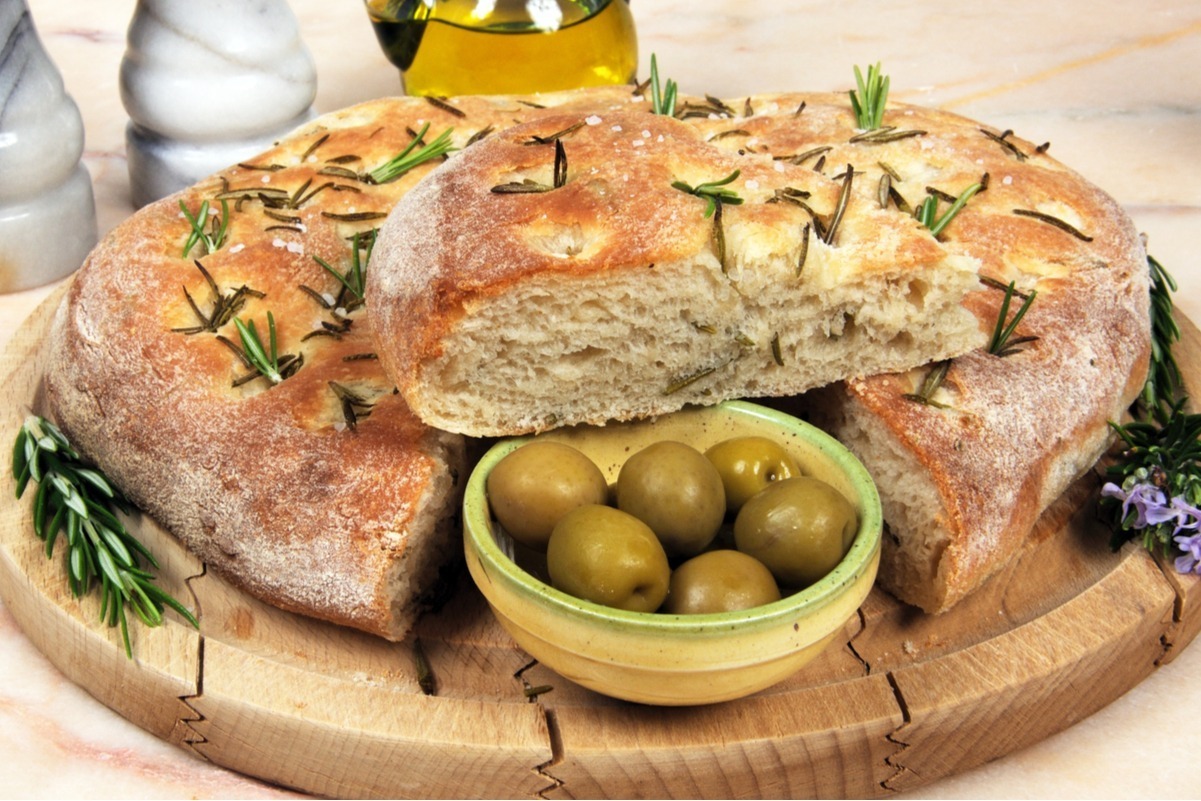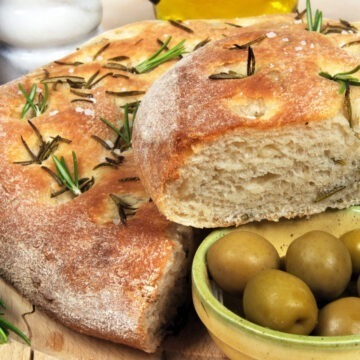 Copycat Macaroni Grill Rosemary Bread
Make your own delicious Copycat Macaroni Grill Rosemary Bread at home with this easy-to-follow recipe. Perfectly flavored with fresh rosemary, this bread is sure to impress.
Instructions 
Start by combining yeast, sugar, and water in a large bowl or food processor. Wait until the mixture becomes bubbly.

Add 1 tablespoon of butter, salt, and 2 cups of flour to the bowl. Also, add 1 tablespoon of fresh chopped rosemary.

Knead the dough by hand for about 10 minutes or in the food processor for about 5 minutes until the texture is smooth and elastic. You can add more flour if necessary.

Take an oiled bowl and place the dough in it. Cover the bowl with a towel and let the dough rise in a warm place for an hour until it doubles in size.

Once the dough has risen, punch it down and divide it into two equal parts. Let it rest for 5 minutes.

Preheat the oven to 375°F and grease a baking pan or cookie sheet with cooking spray.

Shape each half of the dough into small rounded oval loaves and place them on the baking pan.

Sprinkle the remaining 1 tablespoon of rosemary over the loaves and press it lightly into the surface.

Let the loaves rise again until they double in size, which takes about 45 minutes.

Bake the loaves for 15 to 20 minutes or until they turn lightly brown.

Carefully remove the loaves from the oven and brush them with the remaining butter. If desired, you can also sprinkle some salt on top.
Nutrition
Calories:
716.7
kcal
Carbohydrates:
128.4
g
Protein:
18.7
g
Fat:
13.6
g
Saturated Fat:
7.6
g
Cholesterol:
30.5
mg
Sodium:
1274.4
mg
Fiber:
6.1
g
Sugar:
6.7
g
FAQs
Can I use dried rosemary instead of fresh?
Yes, you can use dried rosemary instead of fresh rosemary. However, the flavor won't be as strong as fresh rosemary.
Can I make this bread ahead of time?
Yes, you can make this bread ahead of time. Once baked and cooled, wrap the bread tightly in plastic wrap or aluminum foil and store it in the refrigerator for up to 3 days.
Can I freeze this bread?
Yes, you can freeze this bread. Wrap the cooled bread tightly in plastic wrap and aluminum foil, then place it in a freezer-safe bag. The bread will keep in the freezer for up to 3 months.
How can I tell when the bread is done?
The bread is done when it's lightly browned on top and sounds hollow when tapped on the bottom.
Can I use a stand mixer instead of kneading by hand?
Yes, you can use a stand mixer fitted with a dough hook instead of kneading the dough by hand. Knead the dough on medium speed for about 5-7 minutes, or until it's smooth and elastic.
You May also Like: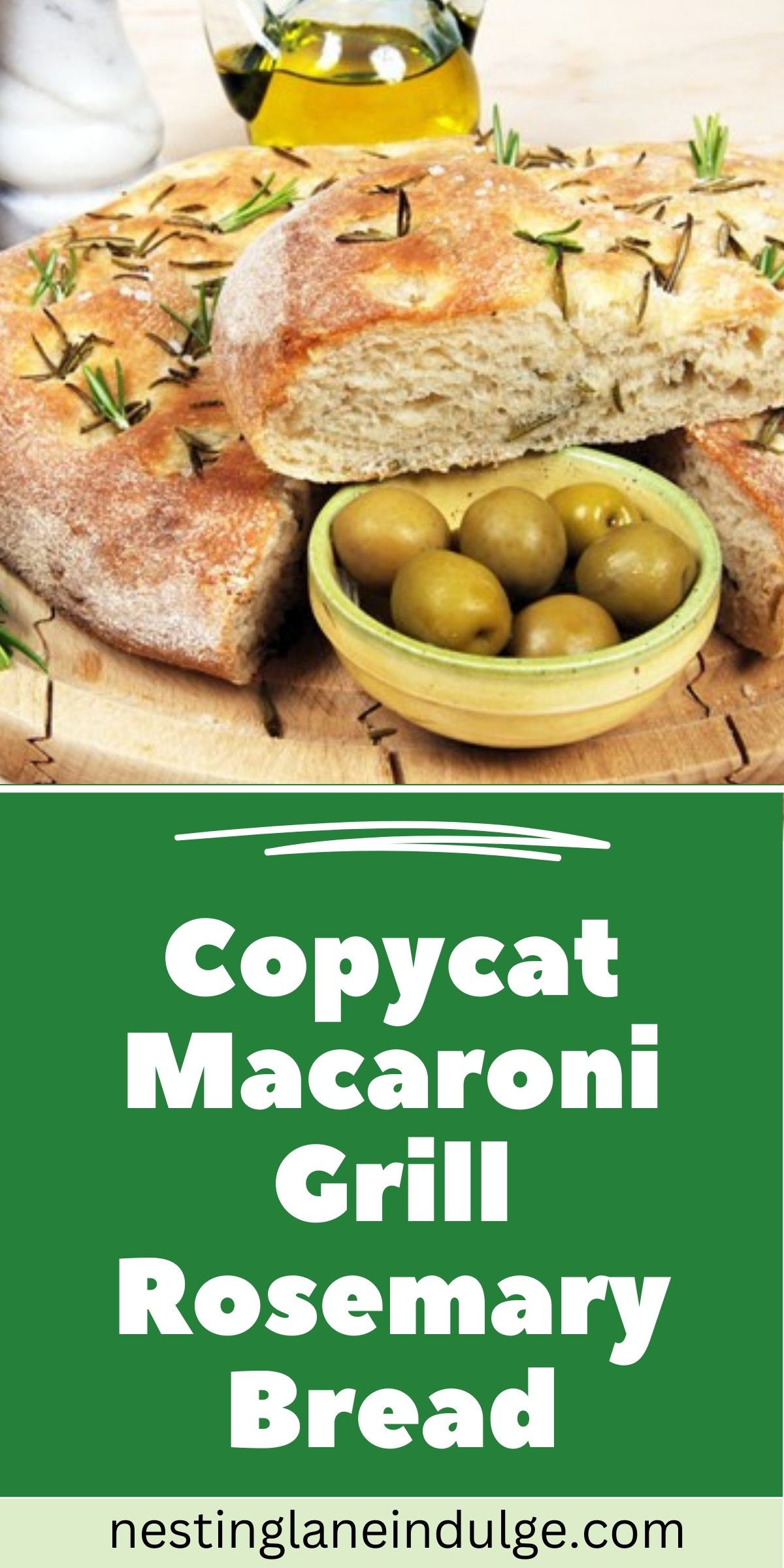 <