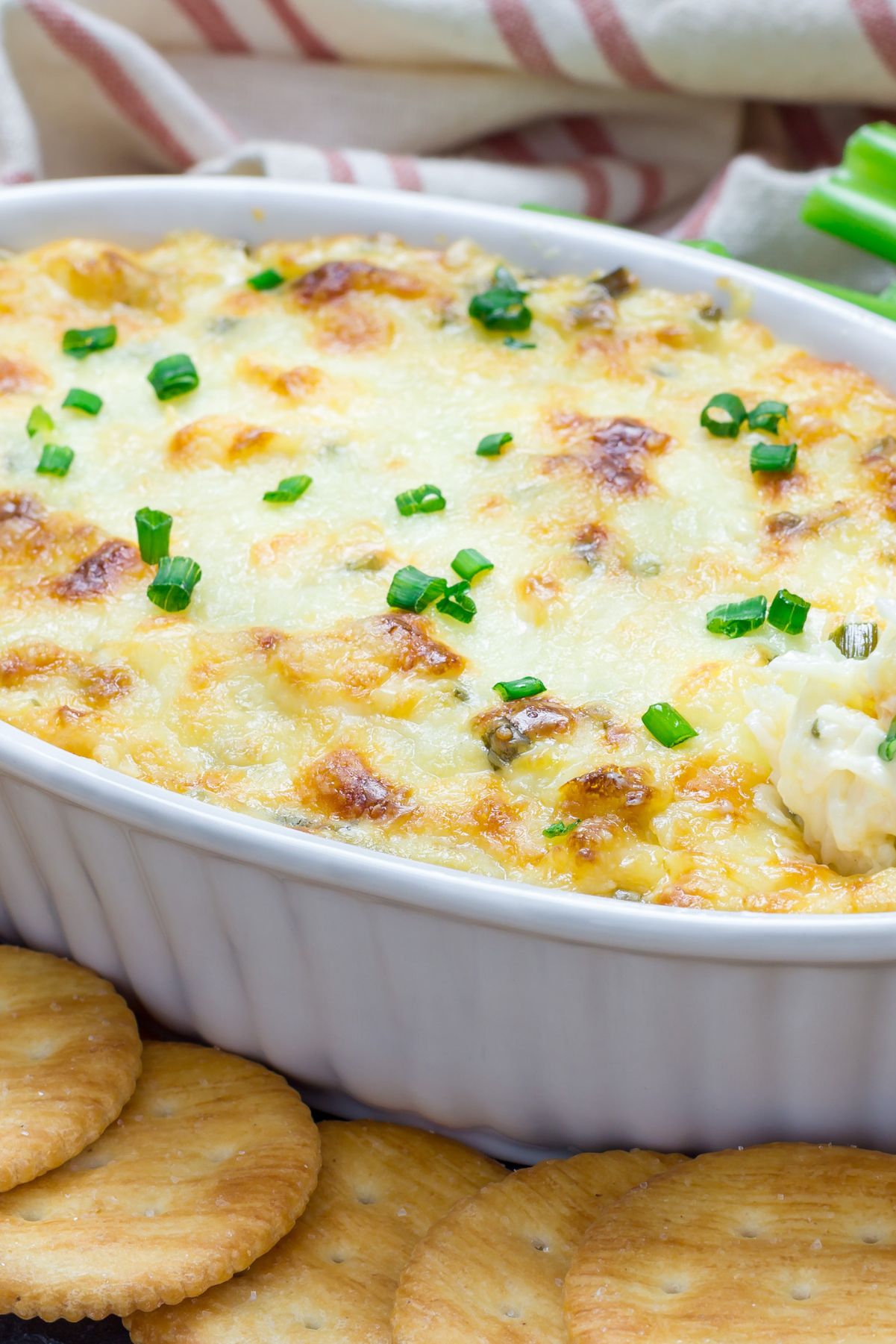 Copycat Joe's Crab Shack Crab Dip Recipe
Copycat Joe's Crab Shack Crab Dip Recipe. If you're a fan of the popular seafood chain, then you'll love this creamy and flavorful dip that's easy to make in the comfort of your own home.

This recipe is a perfect copycat of Joe's Crab Shack's famous crab dip, and it's sure to impress your family and friends
To create this delicious dip, we start with a blend of cream cheese, mayo, sour cream, and butter that we mix until it's smooth and creamy. We then add a touch of salt and paprika to give it a little kick.

But the real star of the show is the crabmeat – we add plenty of it to give the dip a rich and savory flavor. We also add diced onion and green pepper to add a little crunch, and shredded cheese to give it a gooey texture.
The best part? This dip is incredibly easy to make, and it bakes up in just 10-15 minutes.

Whether you're hosting a party, having a game night, or just looking for a delicious snack, this dip is sure to be a hit with everyone.
So what are you waiting for? Grab your ingredients and get ready to make the best crab dip you've ever had.

If you have any questions along the way, be sure to check out our FAQs below for some helpful tips and tricks!


Related Recipes

Easy Buffalo Chicken Dip Appetizer

Hot Corn Dip Appetizer

3 Ingredient Chili Cheese Dip






Affiliate Disclosure: Some links provided may be affiliate links where I may earn a commission if you purchase something after clicking on a link. No extra cost is added to you. Also, as an Amazon Associate, I earn from qualifying purchases made through links.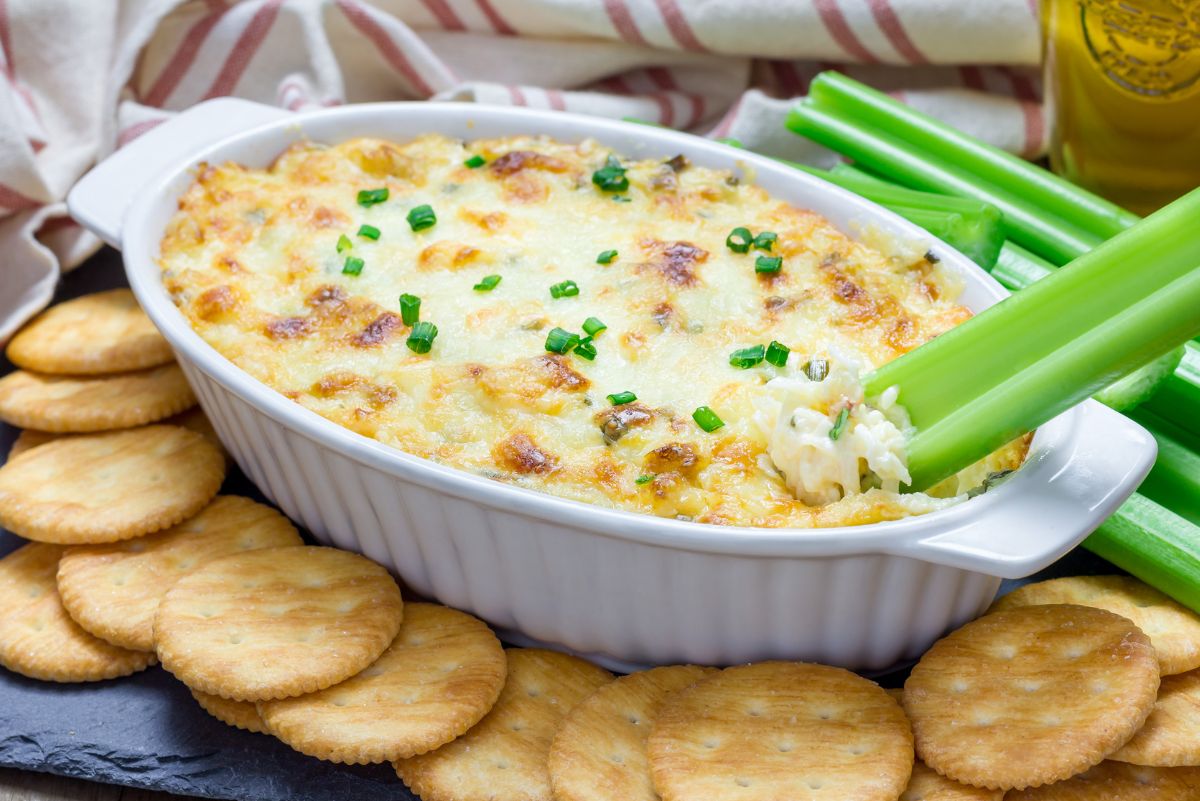 If you need to change the amount of servings the recipe will make, click on the number of servings in the section under the "Print Recipe" bar, and move the slider up or down to change the number of servings you want. Or to double or triple the recipe, click on the 2x or 3x next to "Ingredients".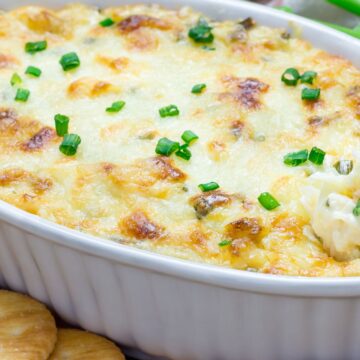 Copycat Joe's Crab Shack Crab Dip
This creamy and flavorful crab dip is a perfect copycat of Joe's Crab Shack's recipe. Easy to make and always a hit at parties!
Ingredients  
2

ounces

cream cheese

1

tablespoon

mayonnaise

¼

cup

sour cream

1

tablespoon

butter

softened

¼

teaspoon

seasoned salt

⅛

teaspoon

paprika

4

teaspoons

onions

minced

4

teaspoons

green bell pepper

minced

¼

cup

mozzarella cheese

shredded

1

can

(6oz) crabmeat
Instructions 
Preheat your oven to 350 F

In a mixing bowl, combine cream cheese, mayo, sour cream, and butter. Mix until the ingredients are smooth.

Add salt and paprika to the mixture and blend well.

Add onion, green pepper, cheese, and crabmeat to the mixture, stirring until they are evenly distributed.

Pour the mixture into a baking dish and spread it out evenly

Bake the mixture in the preheated oven for 10-15 minutes or until it becomes bubbly.

Once it is done baking, remove the dish from the oven and let it cool for a few minutes before serving.
Notes
Servings Per Recipe:

 6
Yield: 2 Cups
Nutrition
Calories:
107.1
kcal
Carbohydrates:
1.1
g
Protein:
7
g
Fat:
8.3
g
Saturated Fat:
4.8
g
Cholesterol:
36.1
mg
Sodium:
321.3
mg
Fiber:
0.1
g
Sugar:
0.8
g
FAQs
What should I serve with this crab dip?
This crab dip pairs well with crackers, pita chips, or toasted baguette slices. You can also serve it with fresh vegetables like sliced cucumbers, bell peppers, or carrots for a healthier option.
Can I make this dip ahead of time?
Yes, you can make this dip ahead of time and store it in the refrigerator until you're ready to bake it. Just be sure to bring it to room temperature before baking to ensure that it cooks evenly.
What's the best way to reheat this dip?
The best way to reheat this dip is in the oven at 350F for 10-15 minutes or until it's heated through and bubbly. You can also reheat it in the microwave on a low setting, but be careful not to overcook it or it may become tough.
Can I use a different type of cheese in this recipe?
Yes, you can use a different type of cheese in this recipe if you prefer. Cheddar or Monterey Jack would both work well, but feel free to experiment with other types of cheese to find your favorite flavor combination.
You May also Like: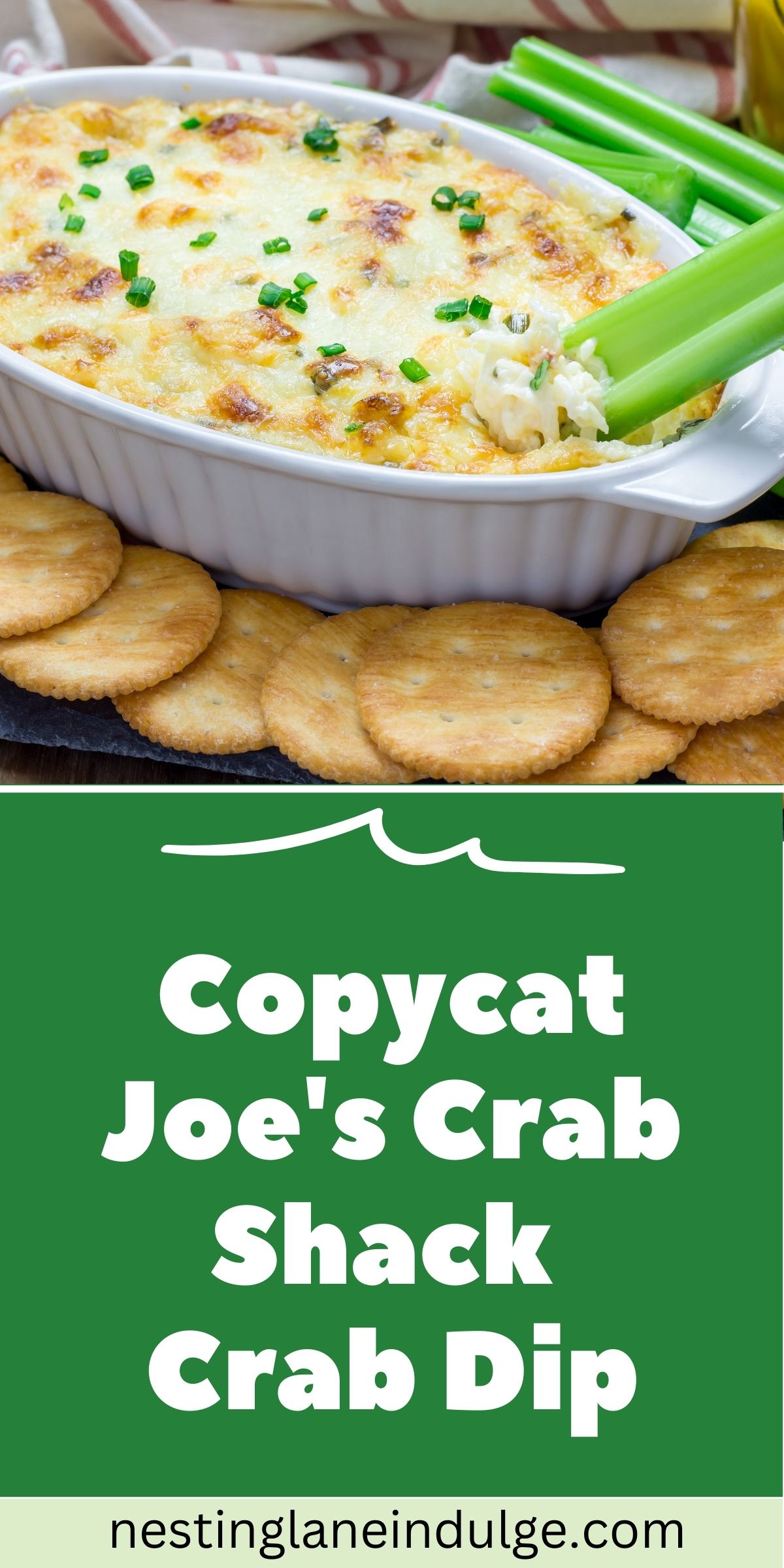 <