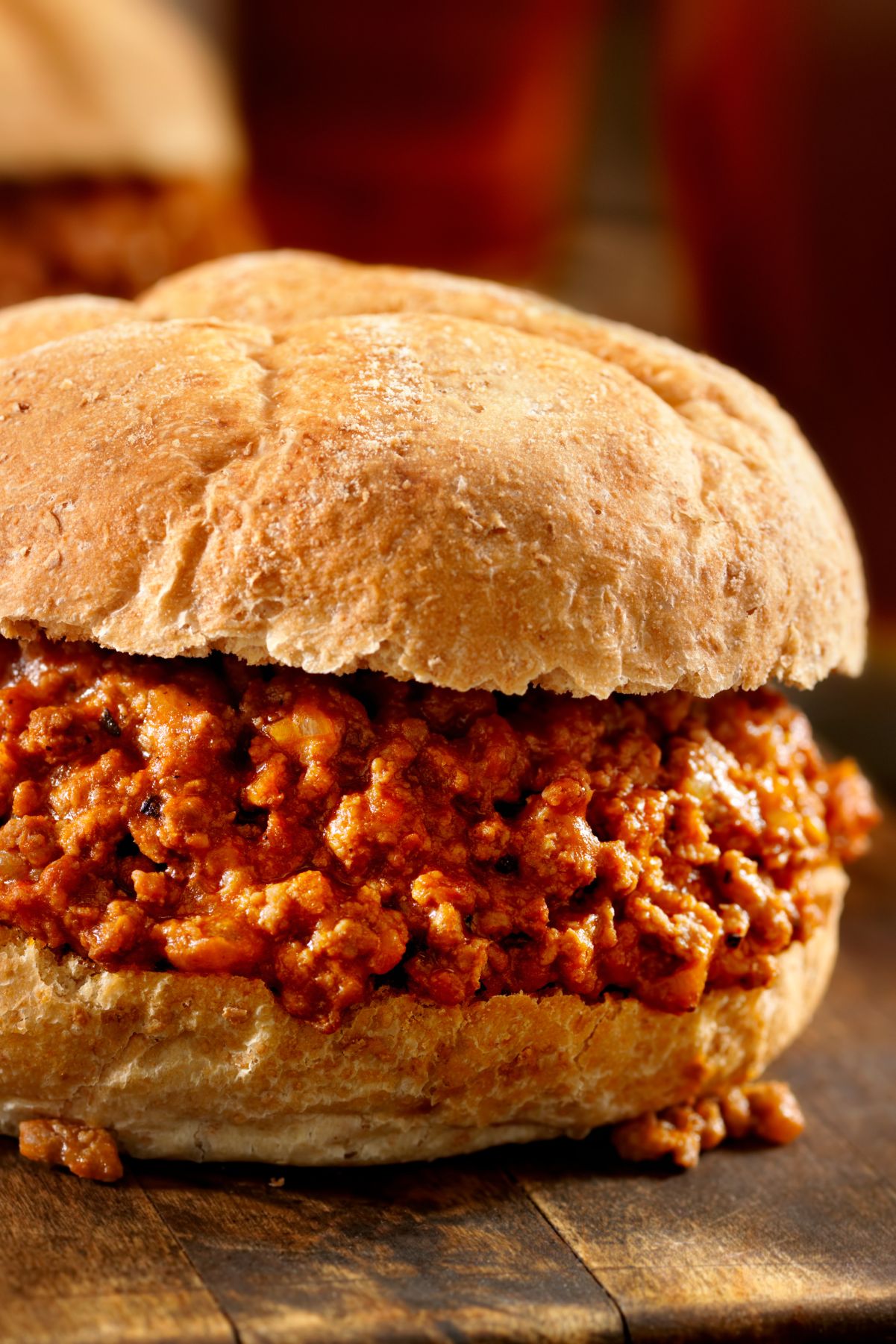 Copycat Manwich Sloppy Joe Sauce Recipe


Copycat Manwich Sloppy Joe Sauce Recipe. If you're craving a taste of nostalgic Americana, look no further than this classic.

This iconic dish brings back fond memories of family dinners and backyard barbecues. With a few simple ingredients, you can recreate the classic, hearty, and tangy flavors right in your own kitchen.
To whip up this delectable sauce, you'll need pantry staples like tomato sauce, ketchup, and a delightful blend of spices.

The combination of dried onion flakes, minced garlic, and chili powder adds a burst of flavor that will leave your taste buds dancing. And don't forget the essential green bell peppers, providing a subtle crunch and a hint of freshness.
Once you have your sauce ready, you can easily prepare a satisfying meal for the whole family. Serve the Sloppy Joes on toasted buns for a hearty sandwich that's both filling and comforting.

Pair it with a side of crispy fries, a crunchy coleslaw, or a simple green salad to complete the meal.
Now, here are a few tips and tricks to ensure your Copycat Manwich Sloppy Joe Sauce turns out perfect every time.

Brown the ground beef well to enhance the depth of flavor in the sauce. If you prefer a bit of sweetness, consider adding a touch of brown sugar to the mix.

You can also customize the spice level by adjusting the amount of chili powder to suit your taste.


Related Recipes

Quick And Easy Stove-Top Shepherd's Pie

Ground Beef And Tater Tot Casserole

Stuffed Peppers With Ground Beef





Affiliate Disclosure: Some links provided may be affiliate links where I may earn a commission if you purchase something after clicking on a link. No extra cost is added to you. Also, as an Amazon Associate, I earn from qualifying purchases made through links.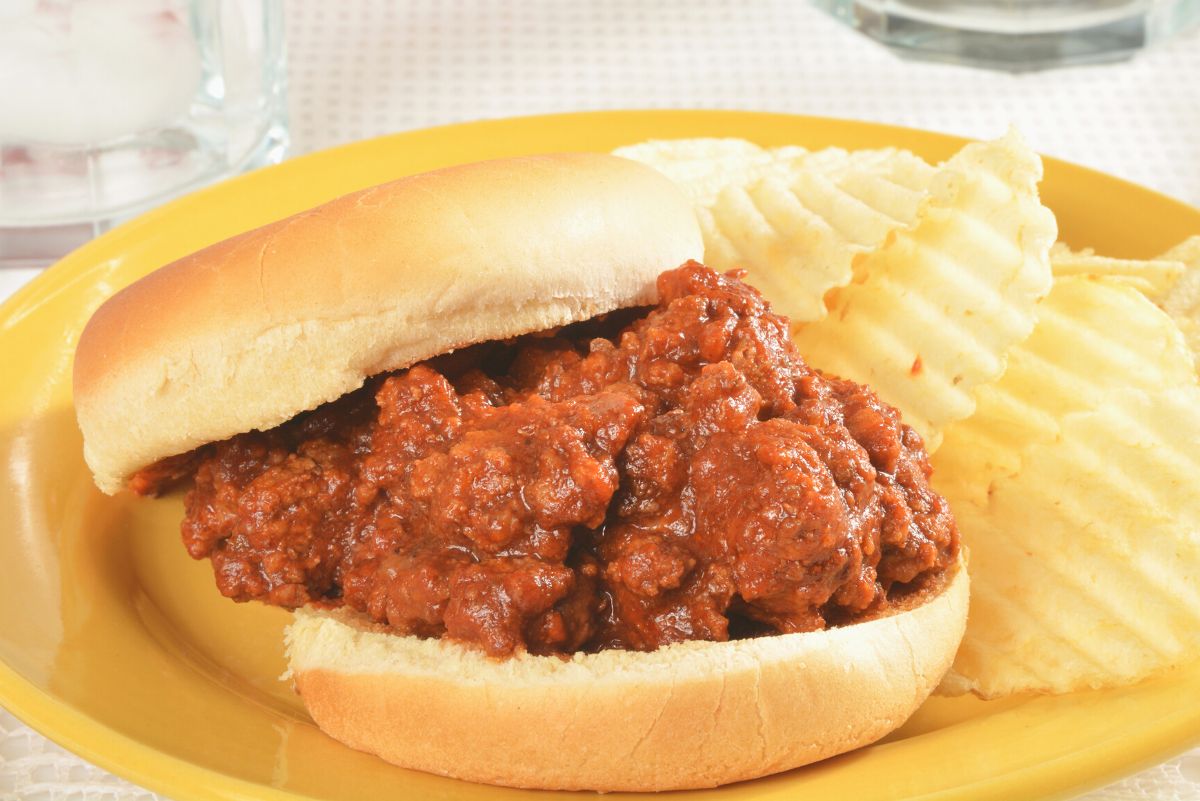 Frequently Asked Questions
Can I use ground turkey instead of beef?
Absolutely! Ground turkey works wonderfully in this recipe, offering a leaner option without compromising on taste.
Can I freeze the leftover sauce?
Certainly! If you have any leftovers, allow the sauce to cool completely before transferring it to a freezer-safe container. It will keep well in the freezer for up to three months.
What other creative ways can I use this sauce?
The versatility of Copycat Manwich Sloppy Joe Sauce knows no bounds! Try it as a topping for baked potatoes, a filling for stuffed peppers, or even as a dip for your favorite snacks.


If you need to change the amount of servings the recipe will make, click on the number of servings in the section under the "Print Recipe" bar, and move the slider up or down to change the number of servings you want. Or to double or triple the recipe, click on the 2x or 3x next to "Ingredients".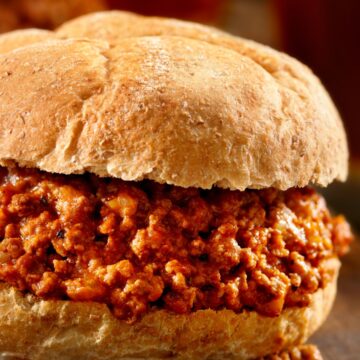 Copycat Manwich Sloppy Joe Sauce
Copycat Manwich Sloppy Joe Sauce. Kid-friendly and freezer-friendly, this timeless favorite is ready in a breeze. Enjoy homemade comfort food today.
Instructions 
Place a large skillet on the stove and turn the heat to medium.

Add the ground beef to the skillet. Use a spatula to break the meat into smaller pieces as it cooks. Stir it now and then.

If there's a lot of grease after the meat has turned brown, carefully pour it out into a container.

Now, add all the other ingredients to the skillet with the browned beef.

Turn up the heat and wait for it to start boiling. Once it boils, reduce the heat to low.

Let it simmer (cook slowly with tiny bubbles) for about 10 minutes. Stir it occasionally.
Nutrition
Calories:
323.4
kcal
Carbohydrates:
77.1
g
Protein:
23.2
g
Fat:
17.4
g
Saturated Fat:
5
g
Cholesterol:
77.1
mg
Sodium:
1644.4
mg
Fiber:
1.4
g
Sugar:
16.7
g
You May also Like: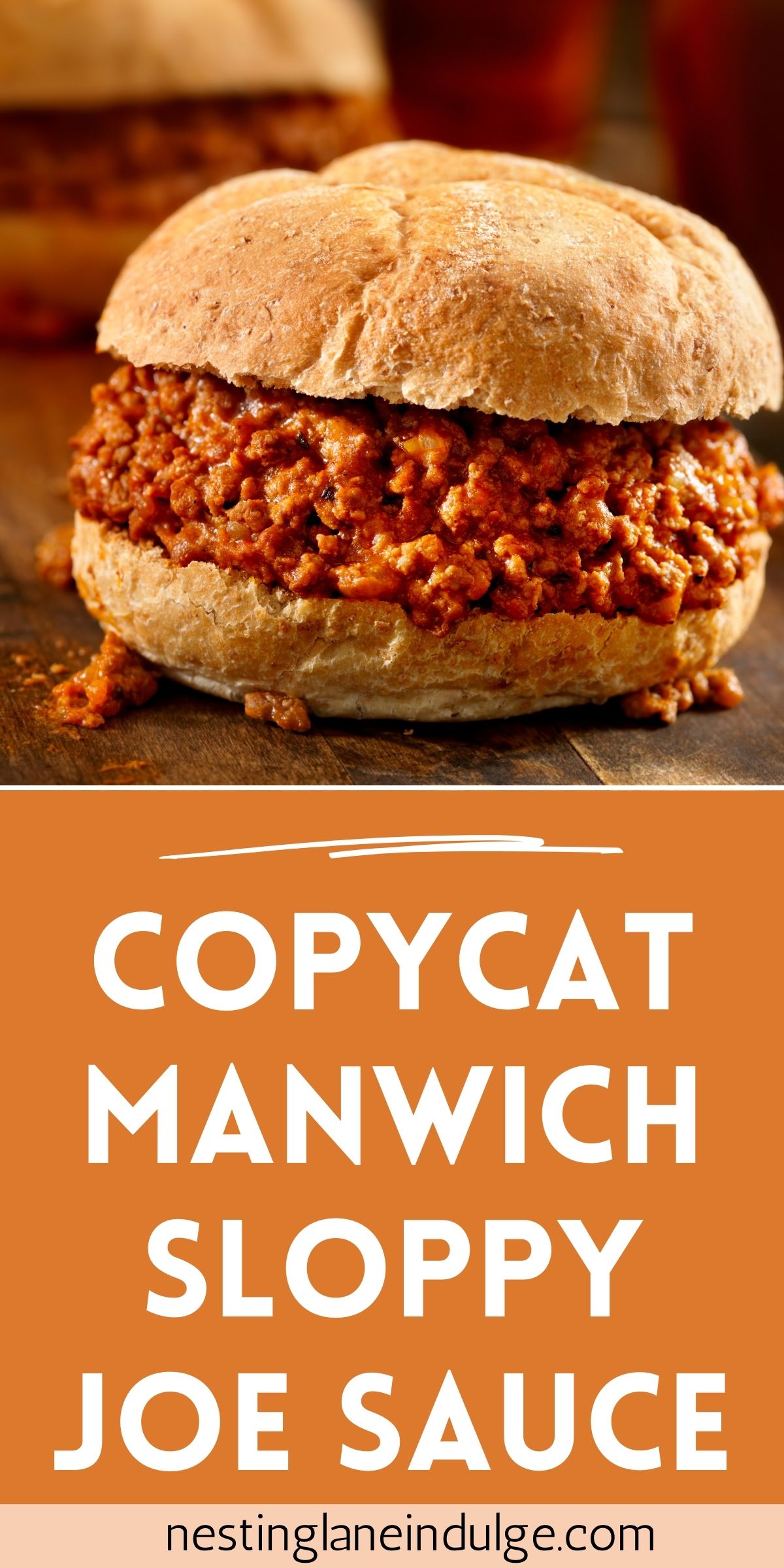 <