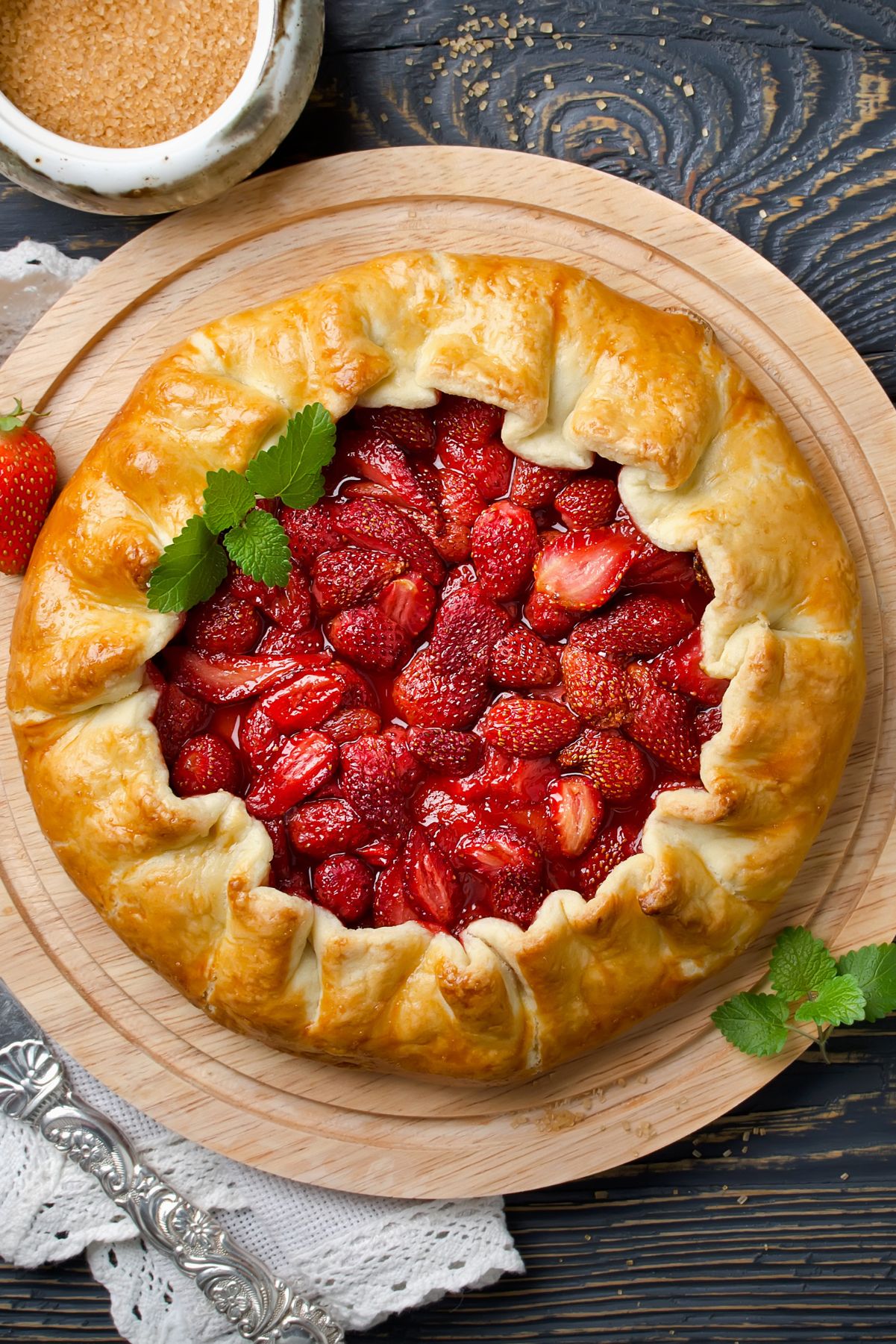 Simple and Delicious Strawberry Galette Recipe


Simple and Delicious Strawberry Galette Recipe. Savor the irresistible charm of a classic dessert. This delightful dessert combines a buttery, flaky crust with juicy strawberries for a burst of flavor.

Whether you're a skilled baker or a kitchen newbie, this recipe is a breeze to follow.
With just a few basic ingredients, you'll create a scrumptious galette. The crust envelops the sweet strawberries, resulting in a harmonious blend of textures and tastes.

It's the perfect treat to satisfy your sweet tooth.
As the galette bakes in the oven, the strawberries release their juices, creating a luscious filling. The crust turns a beautiful golden color, adding visual appeal to this delightful dessert.

Once baked, allow it to cool before serving, either slightly warm or at room temperature.


Related Recipes

Strawberry Pretzel Jello Salad

Easy Homemade Strawberry Sauce

Delicious Strawberry & Goat Cheese Bruschetta






Affiliate Disclosure: Some links provided may be affiliate links where I may earn a commission if you purchase something after clicking on a link. No extra cost is added to you. Also, as an Amazon Associate, I earn from qualifying purchases made through links.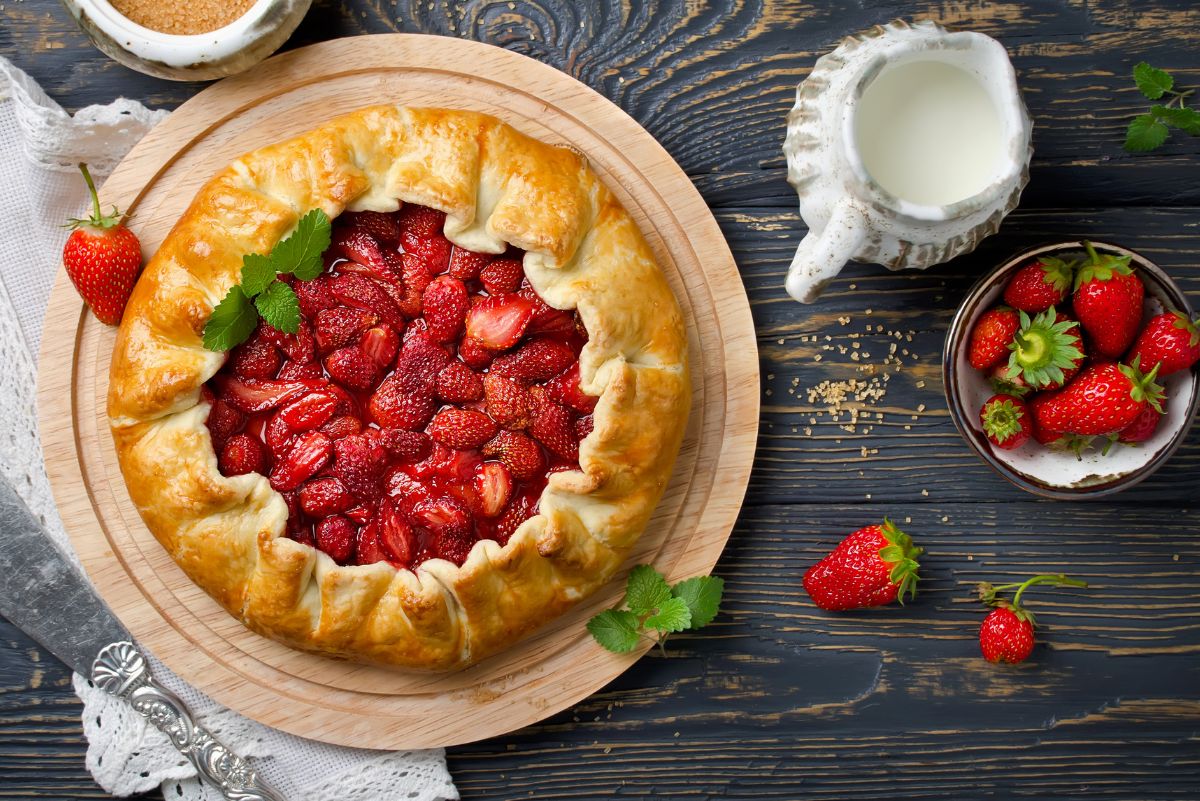 If you need to change the amount of servings the recipe will make, click on the number of servings in the section under the "Print Recipe" bar, and move the slider up or down to change the number of servings you want. Or to double or triple the recipe, click on the 2x or 3x next to "Ingredients".


FAQs
Can I use other fruits instead of strawberries?
Certainly! Feel free to substitute strawberries with your favorite fruits like peaches, apples, or berries for a unique twist.
Can I freeze the galette for later?
Absolutely! Once cooled, you can freeze the galette by wrapping it tightly and storing it in the freezer. Thaw it in the refrigerator when you're ready to enjoy it.
Can I add additional flavors to the galette?
Certainly! Feel free to experiment by adding spices like cinnamon or nutmeg to enhance the flavors. You can also sprinkle chopped nuts such as almonds or walnuts for added texture.
Can I use butter instead of margarine?
Yes, you can substitute butter for margarine in equal amounts. The crust will have a slightly different taste, but it will still be delicious.
Can I use frozen fruit instead of fresh?
Absolutely! If using frozen fruit, make sure to thaw and drain it before incorporating it into the galette.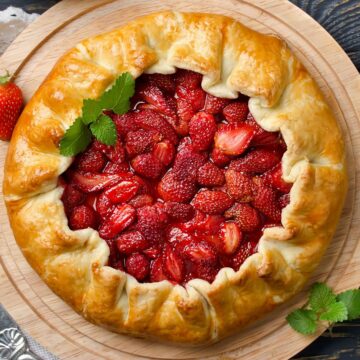 Simple and Delicious Strawberry Galette
Try this easy and tasty recipe for a Simple and Delicious Strawberry Galette. With a flaky crust and juicy strawberries, it's a perfect dessert for any occasion.
Instructions 
Mix flour and salt together in a bowl.

Use a pastry cutter or two table knives to cut the margarine into the flour mixture until it looks like pea-sized pieces.

Pour in the oil and stir with a fork until the mixture becomes crumbly.

Add water, at least 1 tablespoon but no more than 2 tablespoons, and stir until the dough starts to come together.

Knead the dough very briefly and shape it into a ball. Then flatten it into a flat round shape.

Preheat the oven to 400°F.

Place a sheet of parchment paper on a baking sheet with raised edges or spray it with cooking spray.

Put the dough between two pieces of plastic wrap and roll it out until it becomes a circle measuring 11 inches.

Remove one piece of plastic wrap and place the crust upside down on the baking sheet.

Spoon the strawberries onto the dough, leaving a 2½ inch space around the edges.

Sprinkle 1½ tablespoons of sugar over the berries.

Fold the edges of the dough over the berries, covering them partially but leaving the center 5 inches exposed.

Sprinkle the remaining sugar on the edge of the dough.

Bake in the oven for about 25 to 30 minutes, until the center is very juicy and the dough turns a light golden color.

Let the pie cool for at least 20 minutes before cutting it into 6 wedges.

You can serve the pie slightly warm or at room temperature.
Nutrition
Calories:
465
kcal
Carbohydrates:
90
g
Protein:
2
g
Fat:
8
g
Saturated Fat:
2
g
Polyunsaturated Fat:
4
g
Monounsaturated Fat:
2
g
Trans Fat:
1
g
Sodium:
79
mg
Potassium:
1075
mg
Fiber:
9
g
Sugar:
57
g
Vitamin A:
179
IU
Vitamin C:
964
mg
Calcium:
21
mg
Iron:
18
mg
You May also Like: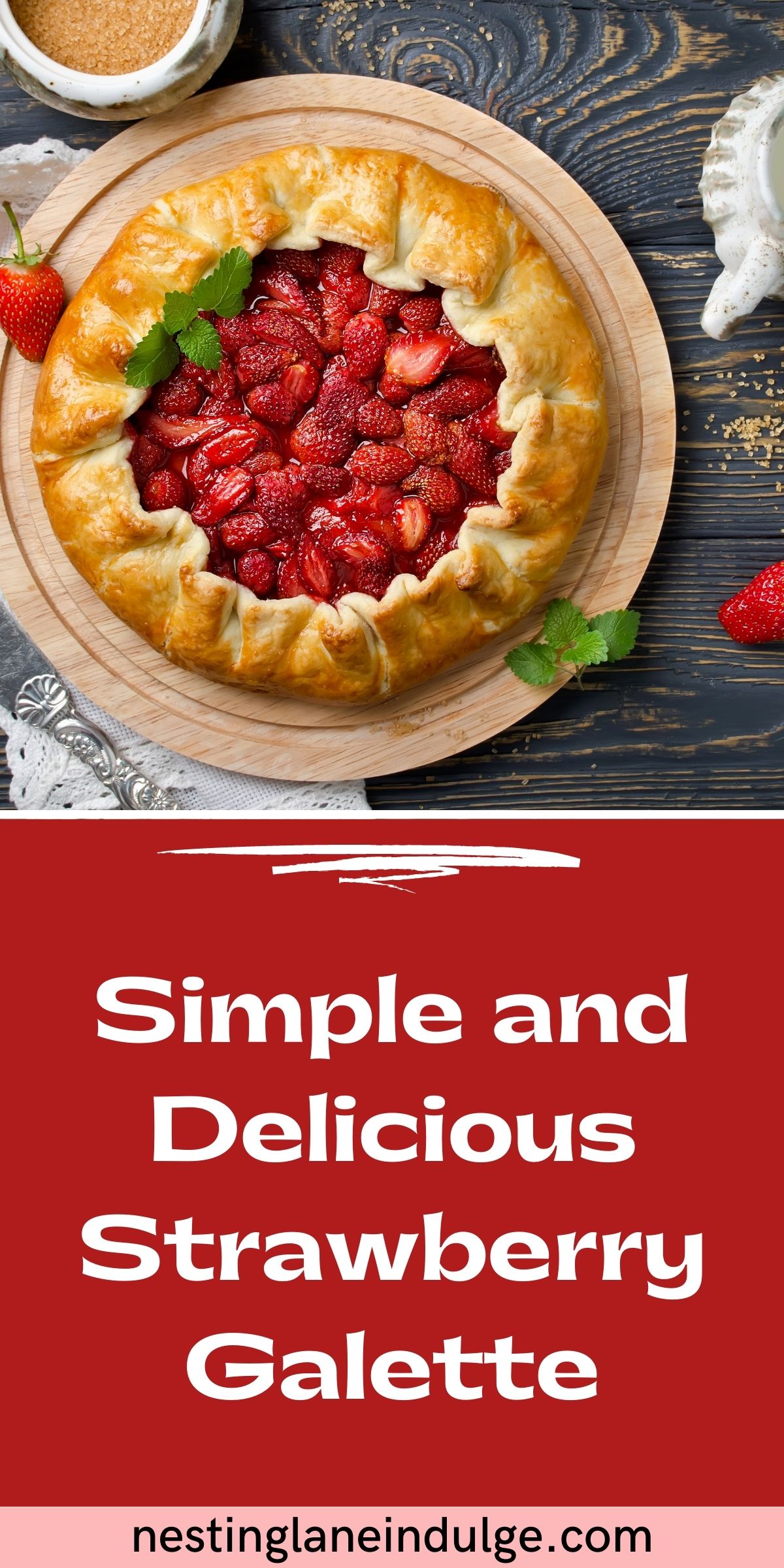 <