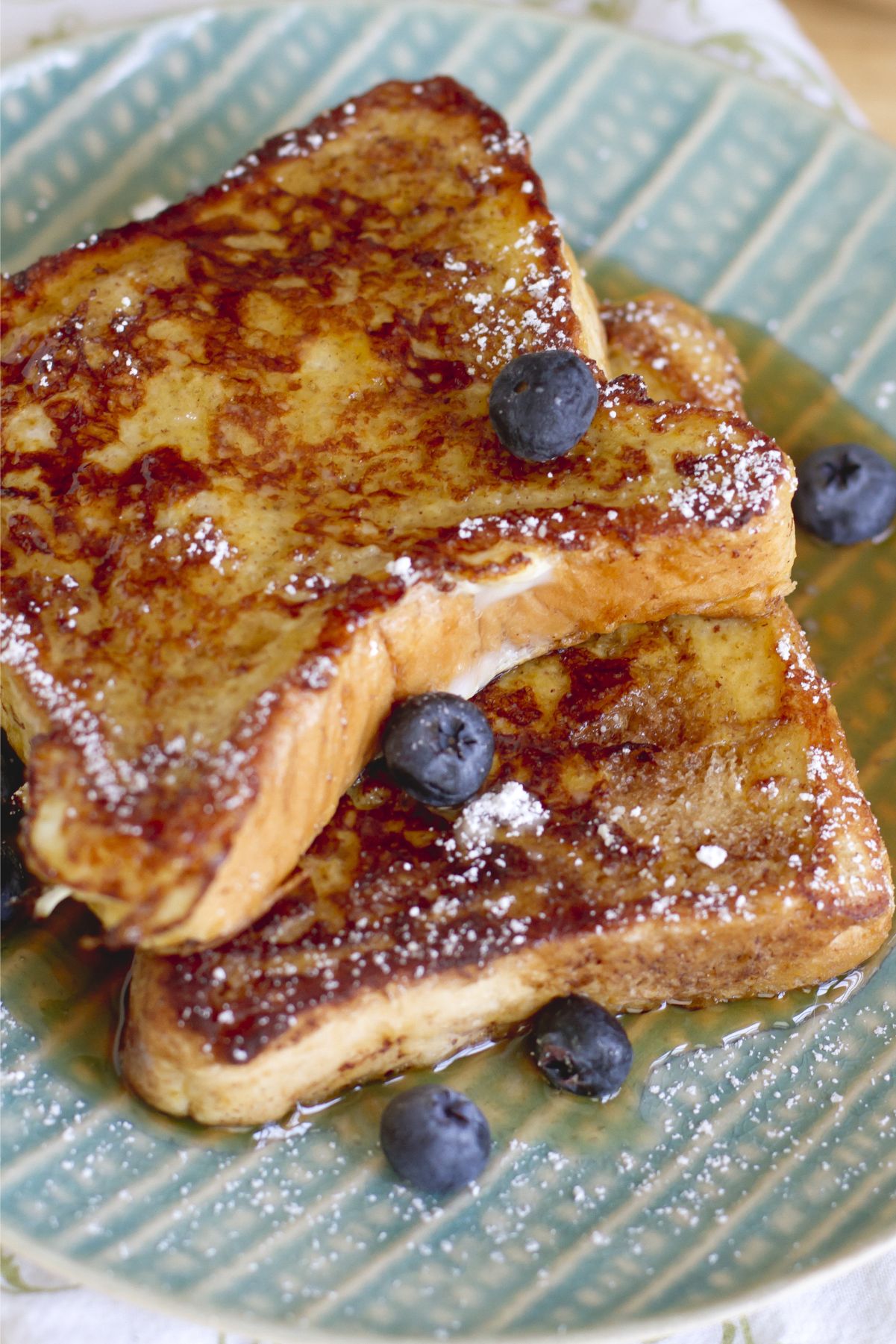 Copycat Denny's French Toast Recipe
Copycat Denny's French Toast Recipe an ideal quick and easy breakfast or brunch treat for any occasion.

With its blend of simple yet essential ingredients like eggs, milk, flour, sugar, vanilla, salt, and cinnamon, you can recreate the authentic taste right at home.
You won't need any complicated tools or techniques to make this dish, making it suitable for cooks of all experience levels. The trick to getting it just right lies in the balance of flavors and the attention to timing.

Whether you want to surprise your family on a weekend morning or impress guests at a festive brunch, this French Toast recipe is up to the task.
What to serve with this French toast? It's a versatile dish that pairs well with powdered sugar, butter, and hot syrup. You can also add fresh fruits or a dollop of whipped cream if you like.

It's all about personalizing it to your taste. And don't worry about making too much; leftovers can be refrigerated and enjoyed later.


Related Recipes

Copycat Harvest Grain Nut IHOP Pancakes

Homemade Whole Grain Waffles

Decadent Chocolate Pancakes





Affiliate Disclosure: Some links provided may be affiliate links where I may earn a commission if you purchase something after clicking on a link. No extra cost is added to you. Also, as an Amazon Associate, I earn from qualifying purchases made through links.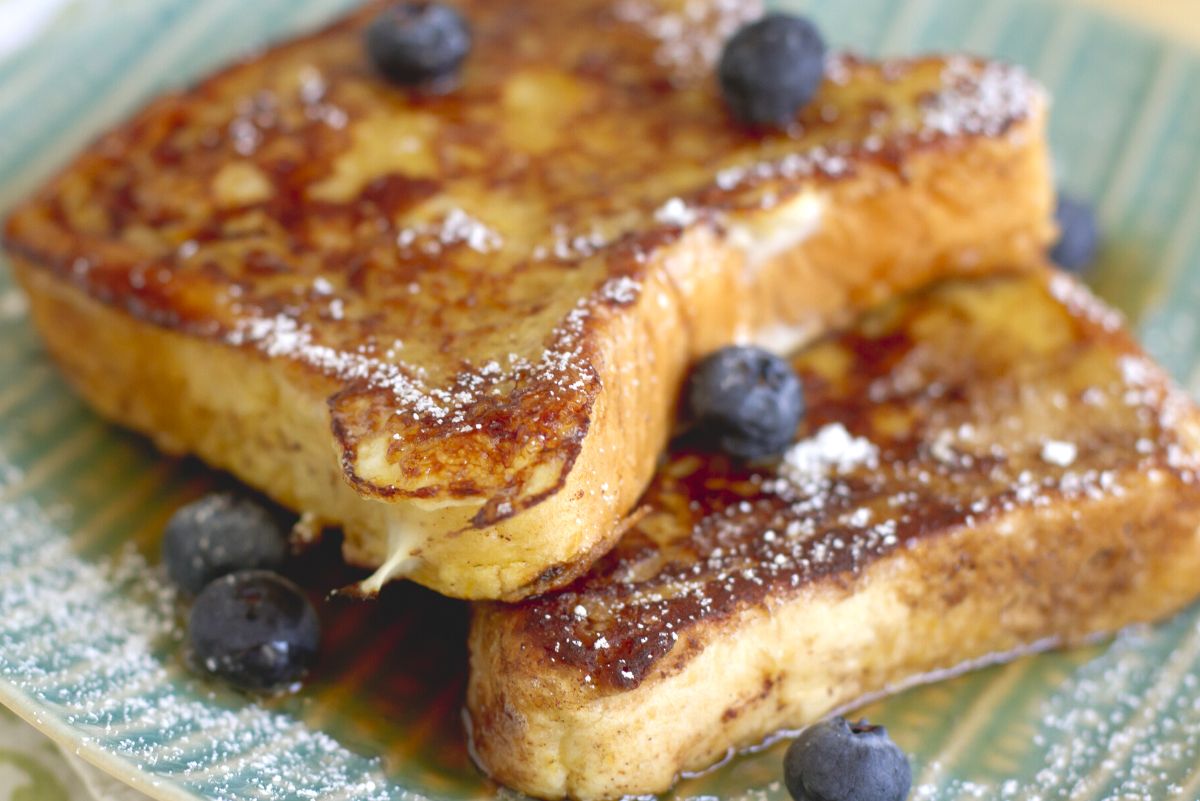 Frequently Asked Questions
What kind of bread works best for French toast?
Any kind of bread can be used, but stale or day-old bread tends to absorb the batter better without falling apart.
Can I add other spices to the batter?
Yes, feel free to experiment with other spices like nutmeg or cardamom for a unique flavor profile.
Can I make the French toast without a griddle?
Yes, a large skillet can work just as well if you don't have a griddle.
How do I store leftovers?
You can store leftover French toast in an airtight container in the refrigerator for up to two days.
Can I reheat leftover French toast?
Absolutely, just pop them in the oven or microwave until warmed through. For a crispier texture, you can also reheat them in a skillet.


If you need to change the amount of servings the recipe will make, click on the number of servings in the section under the "Print Recipe" bar, and move the slider up or down to change the number of servings you want. Or to double or triple the recipe, click on the 2x or 3x next to "Ingredients".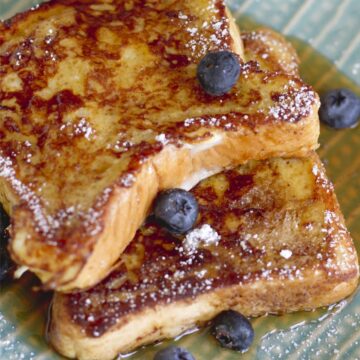 Copycat Denny's French Toast
Craft your own Copycat Denny's French Toast at home with this simple yet tasty recipe. Enjoy the perfect balance of flavors and texture in every bite.
Instructions 
In a large mixing bowl, add the eggs, milk, flour, sugar, vanilla, salt, and cinnamon.

Using a wire whisk, mix well until all the ingredients are combined.

Heat a large skillet or griddle over medium heat.

When it's hot, add 1 tablespoon of butter. (If the butter smokes, turn down the heat).

Dip each slice of bread into the batter for 30 seconds on each side. Allow some of the batter to drip off before moving to the next step.

Place the dipped bread slices into the skillet or griddle.

Cook each slice for 1½-2 minutes per side until each side is golden brown.

Serve the French toast with powdered sugar, butter, and hot syrup.
Nutrition
Calories:
264.3
kcal
Carbohydrates:
33.2
g
Protein:
8.1
g
Fat:
10.9
g
Saturated Fat:
5
g
Cholesterol:
142
mg
Sodium:
360.2
mg
Fiber:
0.9
g
Sugar:
13.9
g
You May also Like: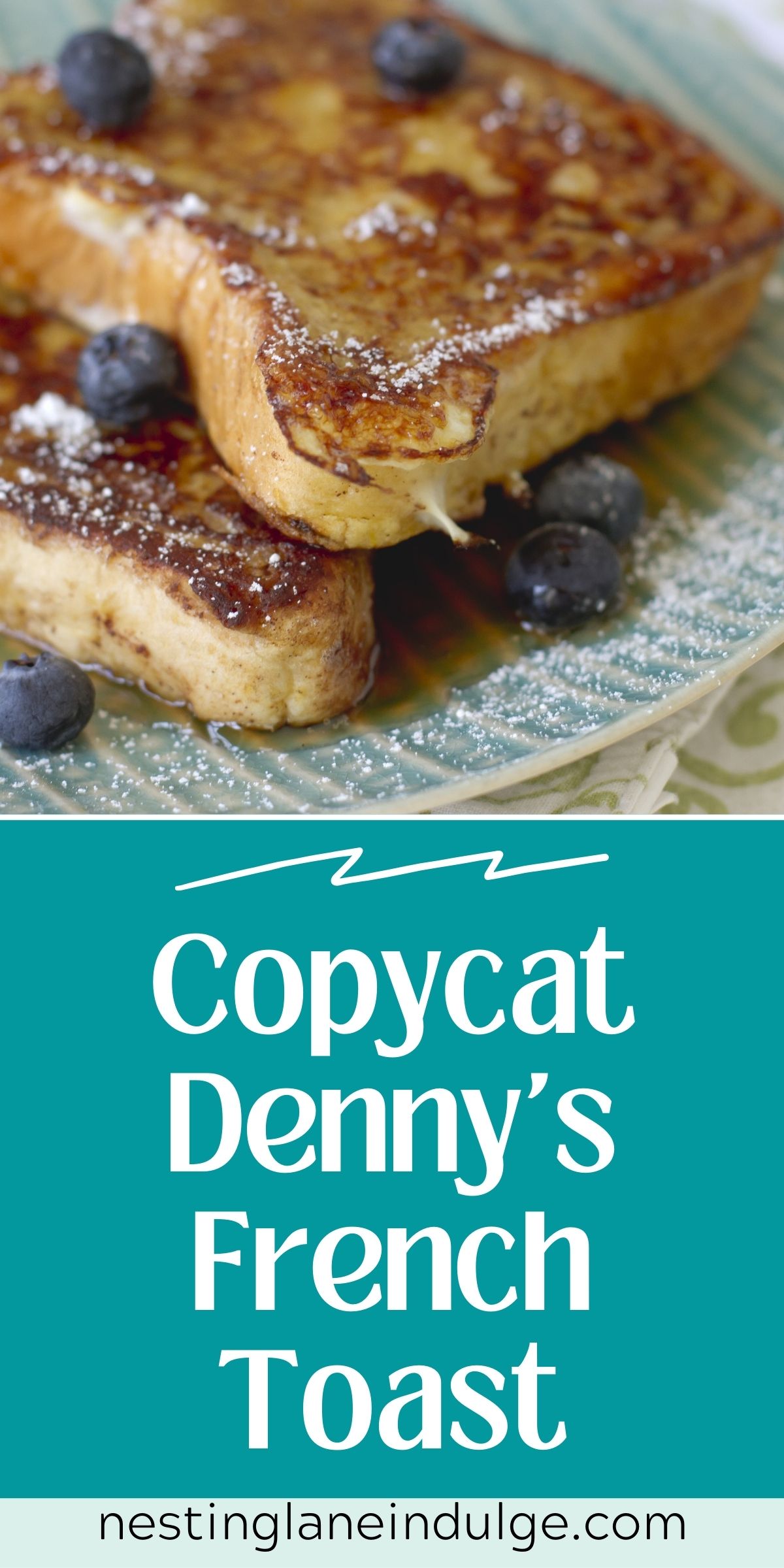 <