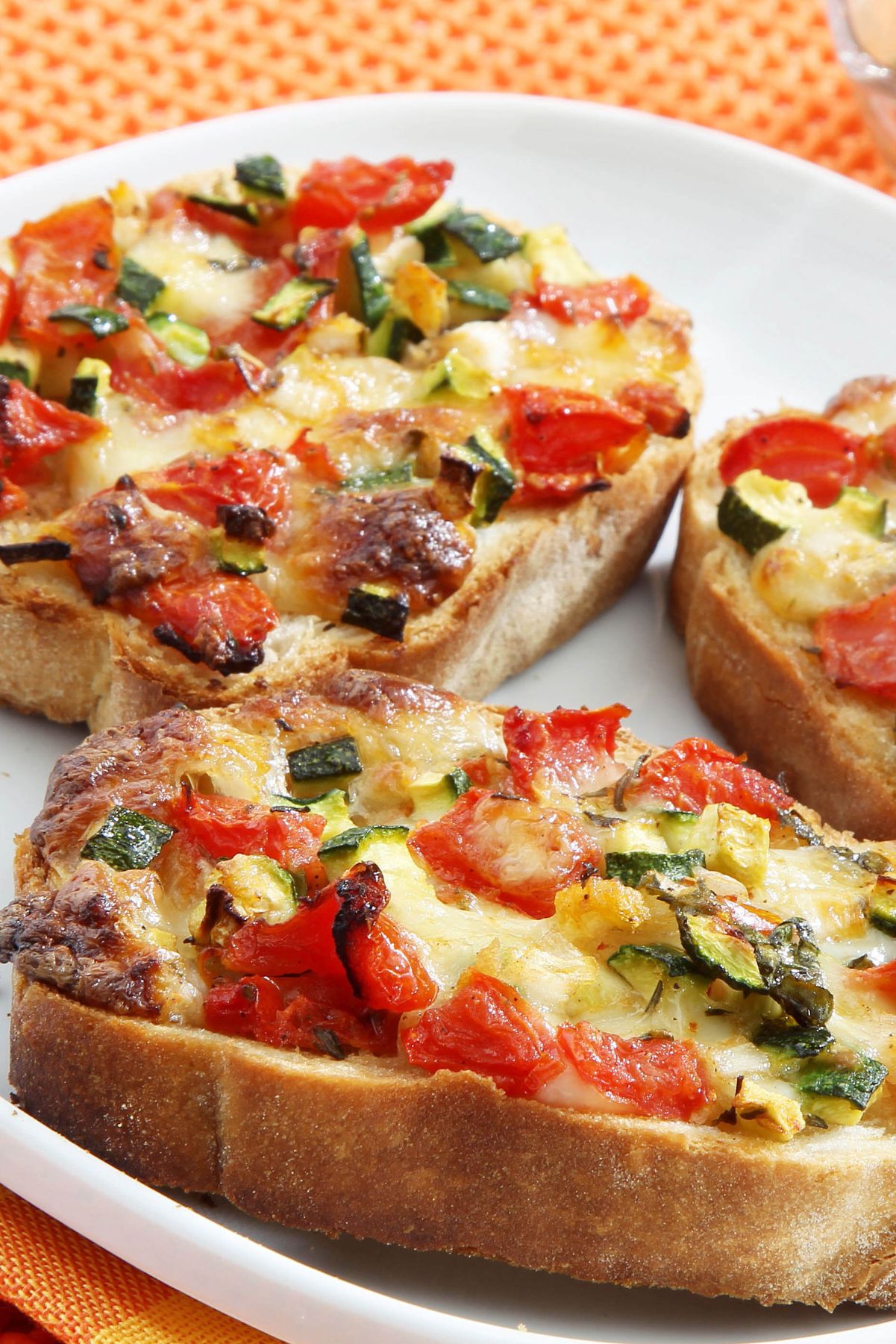 Quick and Easy Italian Bruschetta Recipe


Quick and Easy Italian Bruschetta Recipe. Bruschetta, an iconic Italian dish, bursts with the freshness of tomatoes and herbs, draped with a light blanket of melted cheese, all sitting atop crisp slices of bread.

This dish is ideal for those nights when you crave a snack that's not just delicious but also quick and easy to whip up.
The ingredients for this recipe are accessible and fresh, starting with the star of the dish: the bread. Bread, when toasted just right, forms the crisp base that brings texture to each bite.

On top of this, a mixture of fresh tomatoes, flavorful onions, garlic, olives, and a blend of aromatic herbs – oregano, basil, and parsley – is spread.

This blend of flavors is complemented perfectly by the addition of feta and Parmesan cheese that, when baked, add a delectable creamy texture and richness to the dish.

A final drizzle of olive oil ties all the flavors together, creating a harmonious balance that is distinct to Bruschetta.
You can serve Bruschetta as a side dish with your favorite dinner, or it can be a star on its own for a light lunch or snack. The trick to perfect Bruschetta lies in the balance of flavors.

Fresh, high-quality ingredients can make all the difference, so remember to choose ripe tomatoes and high-quality bread for best results.


Related Recipes

Italian Balsamic Caprese Salad

Best Garlic Cheese Bread (Quick And Easy)

Quick And Easy Garlic Knots





Affiliate Disclosure: Some links provided may be affiliate links where I may earn a commission if you purchase something after clicking on a link. No extra cost is added to you. Also, as an Amazon Associate, I earn from qualifying purchases made through links.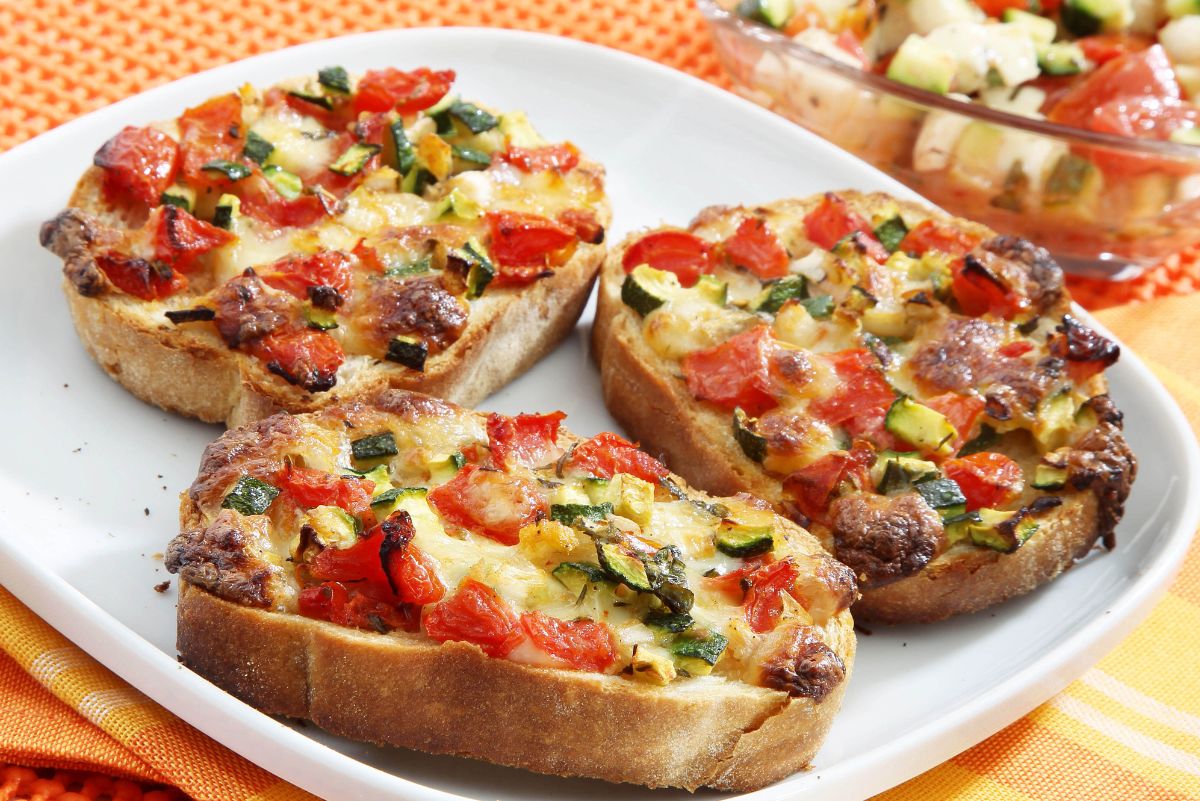 Frequently Asked Questions
Can I make Bruschetta ahead of time?
Yes, you can prepare the tomato topping ahead of time, but toast the bread and assemble just before serving to prevent it from getting soggy.
Is Bruschetta served warm or cold?
Typically, Bruschetta is served warm but it can be enjoyed at room temperature as well.
What can I serve with Bruschetta?
Bruschetta pairs well with pasta, salads, or grilled meats.
Can I add other toppings to my Bruschetta?
Absolutely, you can add things like prosciutto, roasted peppers, or even mozzarella to your Bruschetta to mix things up.


If you need to change the amount of servings the recipe will make, click on the number of servings in the section under the "Print Recipe" bar, and move the slider up or down to change the number of servings you want. Or to double or triple the recipe, click on the 2x or 3x next to "Ingredients".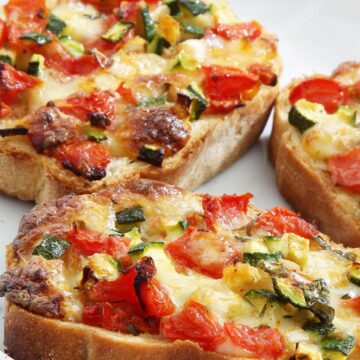 Quick and Easy Italian Bruschetta
Classic Italian Bruschetta Recipe – A go-to recipe for a quick, satisfying snack or a flavorful side dish to complement your main course.
Instructions 
Preheat your oven to 375° F

Lay out the bread slices flat on a baking sheet.

In a medium-sized mixing bowl, add the onion, garlic, olives, 2 tablespoons of olive oil, oregano, basil, and parsley.

With a wire whisk, mix these ingredients until well combined.

Add the tomatoes to the bowl and lightly stir them into the mixture.

Carefully distribute the tomato mixture over each bread slice.

Sprinkle feta cheese and Parmesan cheese evenly over the slices.

Drizzle the remaining olive oil over the topped bread slices.

Place the baking sheet in the oven.

Bake for 10 minutes, or until you see the cheese has melted and the bread edges are a little crispy.
Nutrition
Calories:
164
kcal
Carbohydrates:
18
g
Protein:
7
g
Fat:
7
g
Saturated Fat:
3
g
Cholesterol:
15
mg
Sodium:
420
mg
Potassium:
111
mg
Fiber:
1
g
Sugar:
2
g
Calcium:
116
mg
Iron:
1
mg
You May also Like: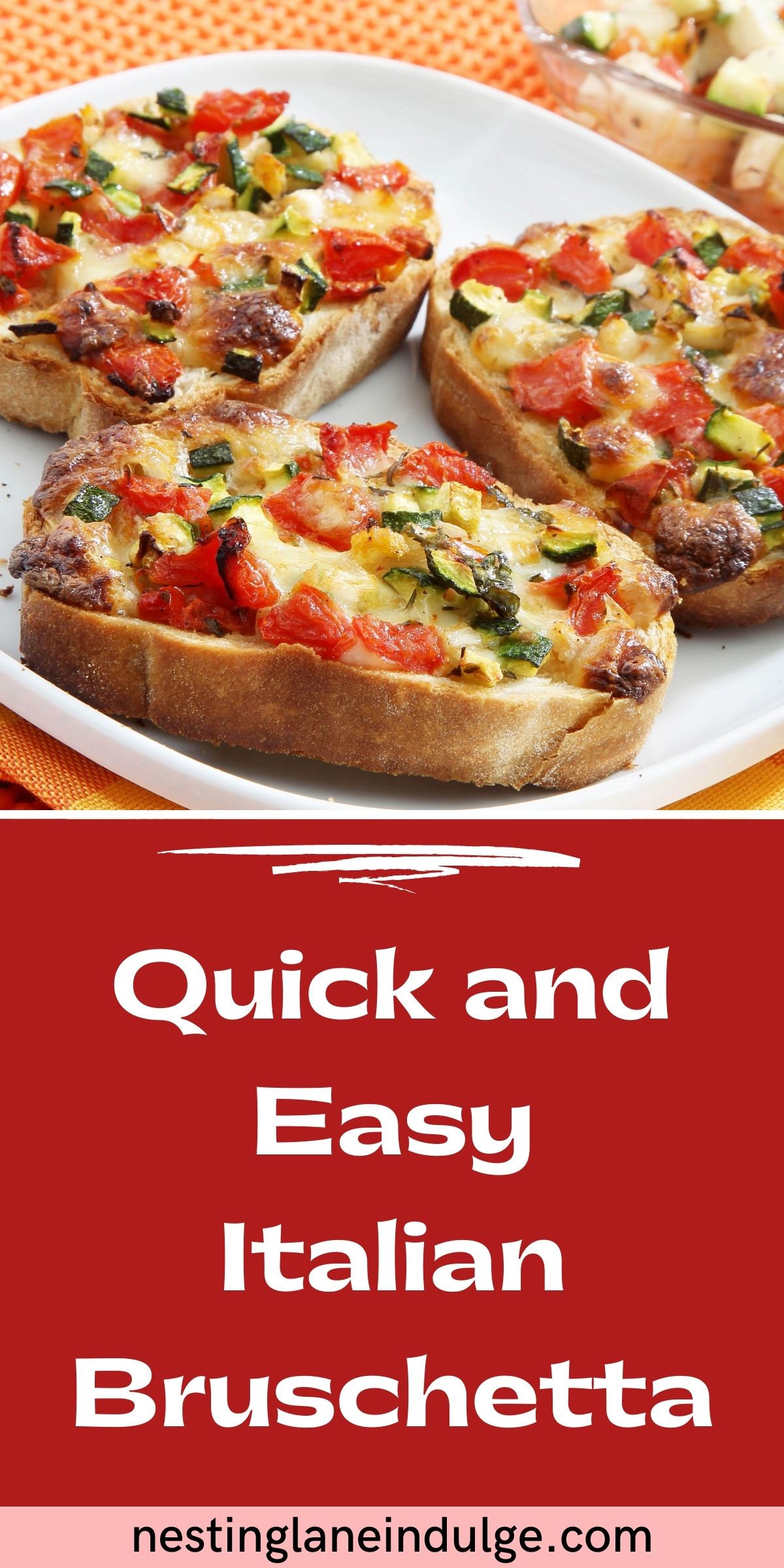 <