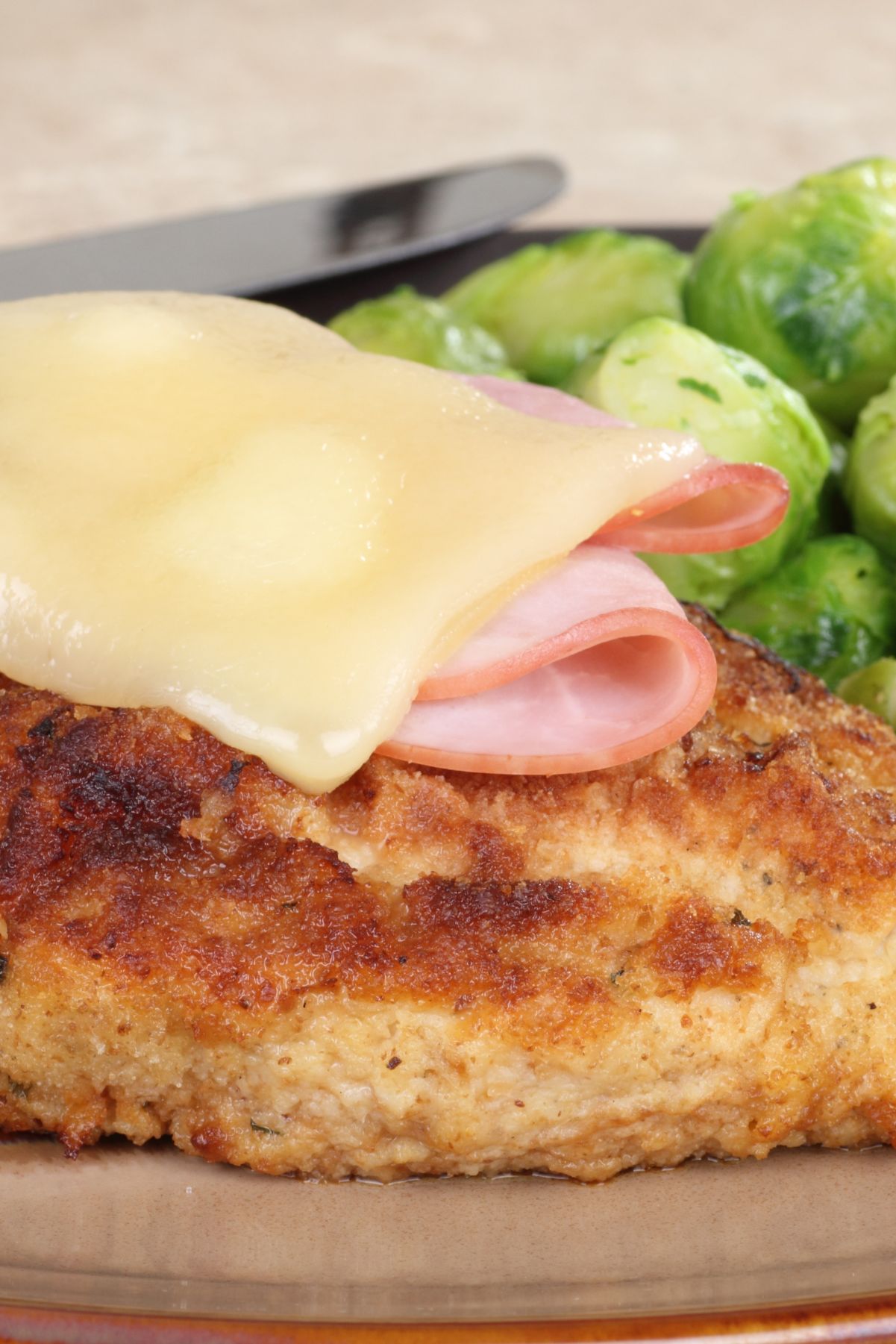 Copycat Sizzler Malibu Chicken Recipe


Copycat Sizzler Malibu Chicken Recipe – a crowd-pleaser in every sense. This iconic dish, known for its perfect balance of flavors and textures, is surprisingly easy to replicate in your own kitchen.

It's all about the ingredients: tender chicken, a flavorful coating of breadcrumbs, flour, salt, and pepper, topped with a slice of ham and cheese, and finally, that signature mustard-mayo dipping sauce that takes the flavor to the next level.
But what's the best thing to serve with this dish, you ask? Well, you can't go wrong with some homemade fries or a refreshing salad on the side.

If you're in the mood to mix things up a bit, try serving it with some mashed potatoes or steamed veggies.
While the recipe itself is fairly straightforward, there are a few tips and tricks to ensure you nail it every time.

Remember to press the breadcrumbs firmly into the chicken to get that perfect, crispy exterior.

Also, make sure the oil and butter are heated properly before you start browning the chicken – it helps achieve that beautiful golden-brown color.
Mastering this recipe means you'll always have a reliable, mouth-watering dish up your sleeve for dinner parties, family meals, or even just a weeknight treat.



Related Recipes

Simple Baked Chicken Cordon Bleu

Baked Garlic Cheddar Chicken

Garlic Cheddar Chicken Breast






Affiliate Disclosure: Some links provided may be affiliate links where I may earn a commission if you purchase something after clicking on a link. No extra cost is added to you. Also, as an Amazon Associate, I earn from qualifying purchases made through links.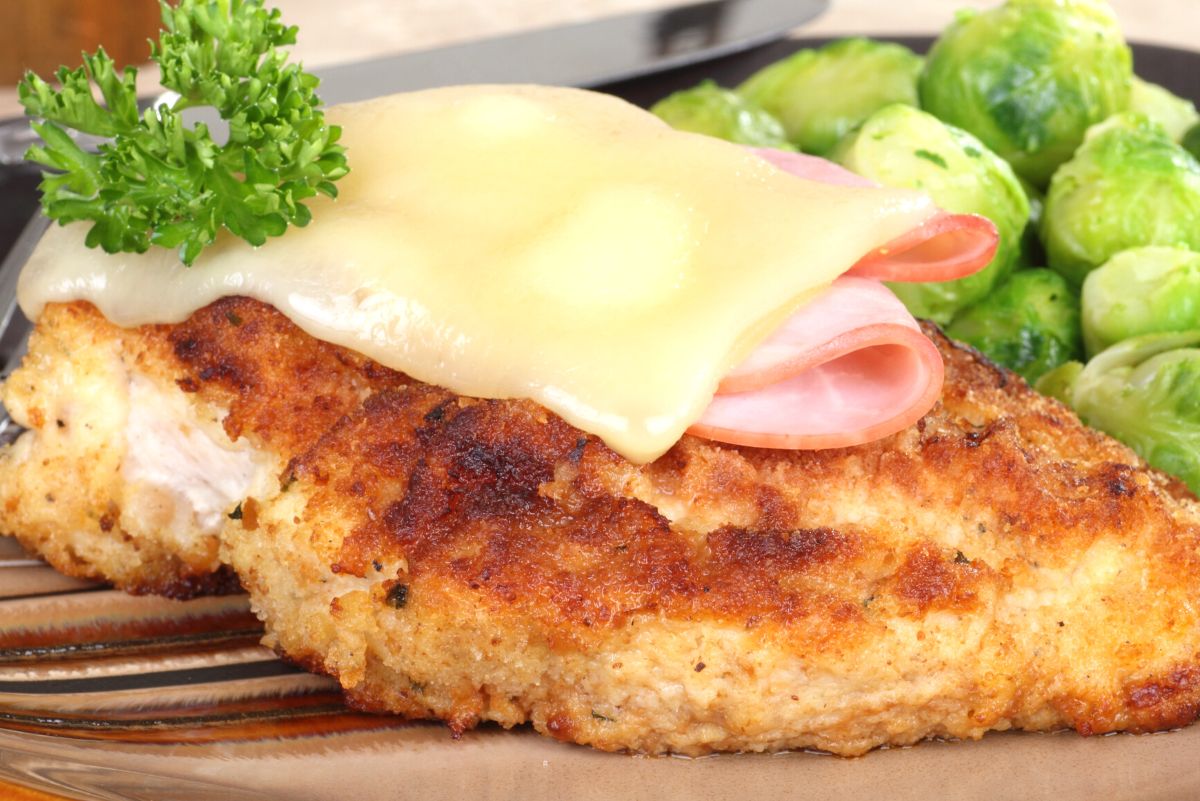 Frequently Asked Questions
Can I use a different type of cheese?
Absolutely! While the original recipe uses Swiss cheese, feel free to substitute with your favorite kind.
Can I make the mustard-mayo sauce in advance?
Yes, you can make the sauce up to 2 days in advance and store it in the fridge.


If you need to change the amount of servings the recipe will make, click on the number of servings in the section under the "Print Recipe" bar, and move the slider up or down to change the number of servings you want. Or to double or triple the recipe, click on the 2x or 3x next to "Ingredients".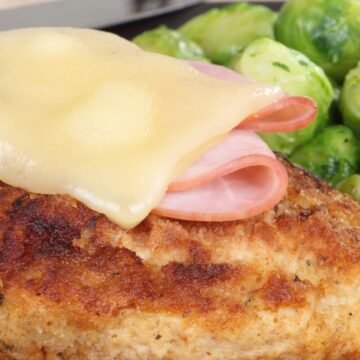 Copycat Sizzler Malibu Chicken
Indulge in the exquisite Copycat Sizzler Malibu Chicken Recipe, Ideal for family meals, dinner parties, or a simple weeknight indulgence. Serve with your favorite side dish and enjoy a restaurant-quality meal at home.
Instructions 
In a large bowl, mix an egg and 1 tablespoon of water together using a fork.

In another bowl, combine flour, salt, and pepper.

Take each piece of chicken, first coat it in the flour mixture, then dip it in the egg mixture.

Next, cover each chicken piece with breadcrumbs. Make sure to press the crumbs firmly into the chicken.

Warm up oil and butter in a large skillet over medium heat.

Add the chicken to the skillet and brown it for about 4 to 5 minutes on each side.

Once browned, place each chicken piece on a baking sheet.

Top each piece of chicken with a slice of ham and a slice of cheese.

Bake the chicken at 350° F until the cheese melts.

Lastly, for the dipping sauce, mix mustard and mayonnaise together in a small bowl.
Nutrition
Calories:
438
kcal
Carbohydrates:
17.7
g
Protein:
36.1
g
Fat:
24.1
g
Saturated Fat:
9.6
g
Cholesterol:
145
mg
Sodium:
511.2
mg
Fiber:
0.8
g
Sugar:
1.9
g
You May also Like: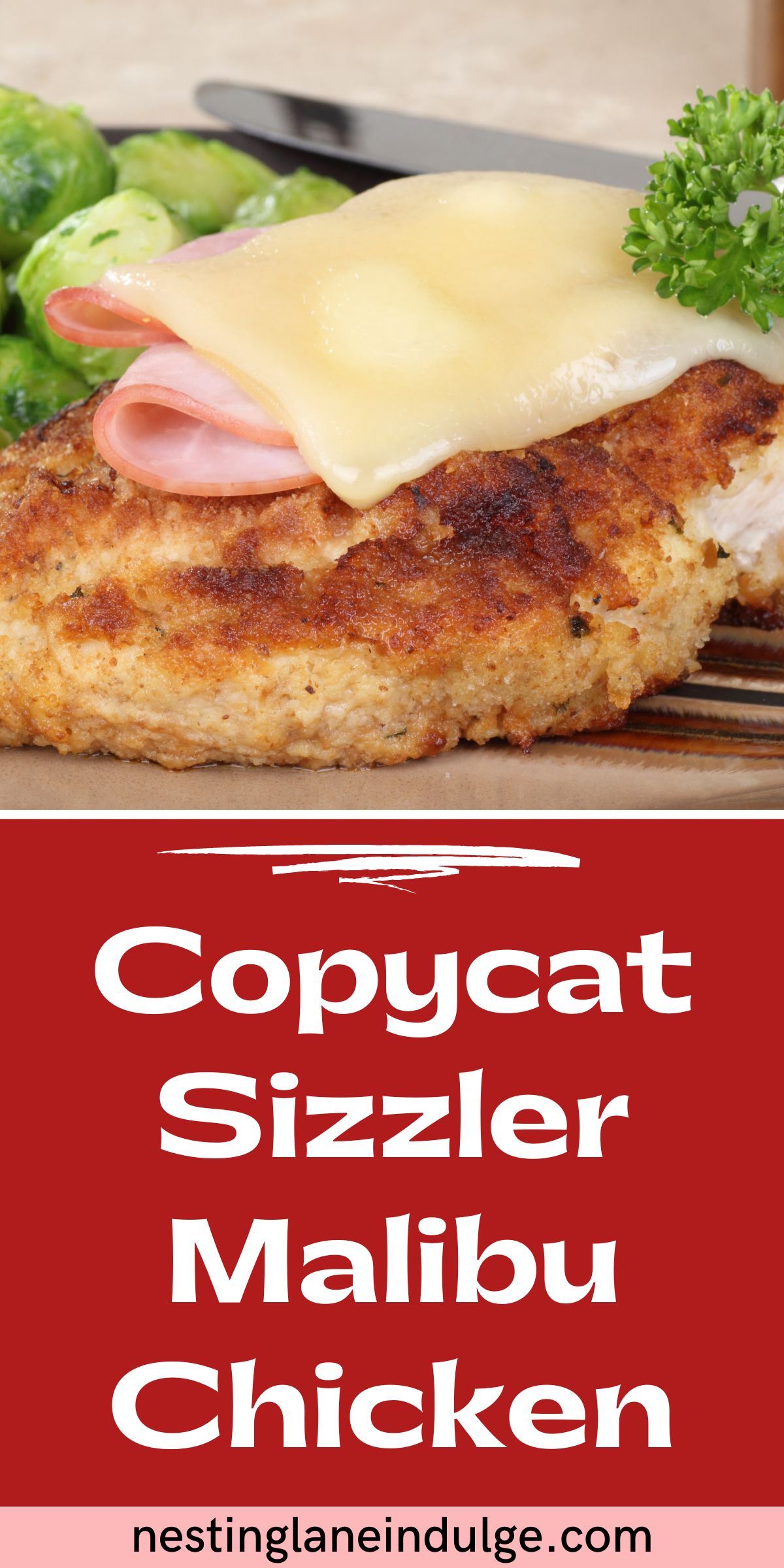 <