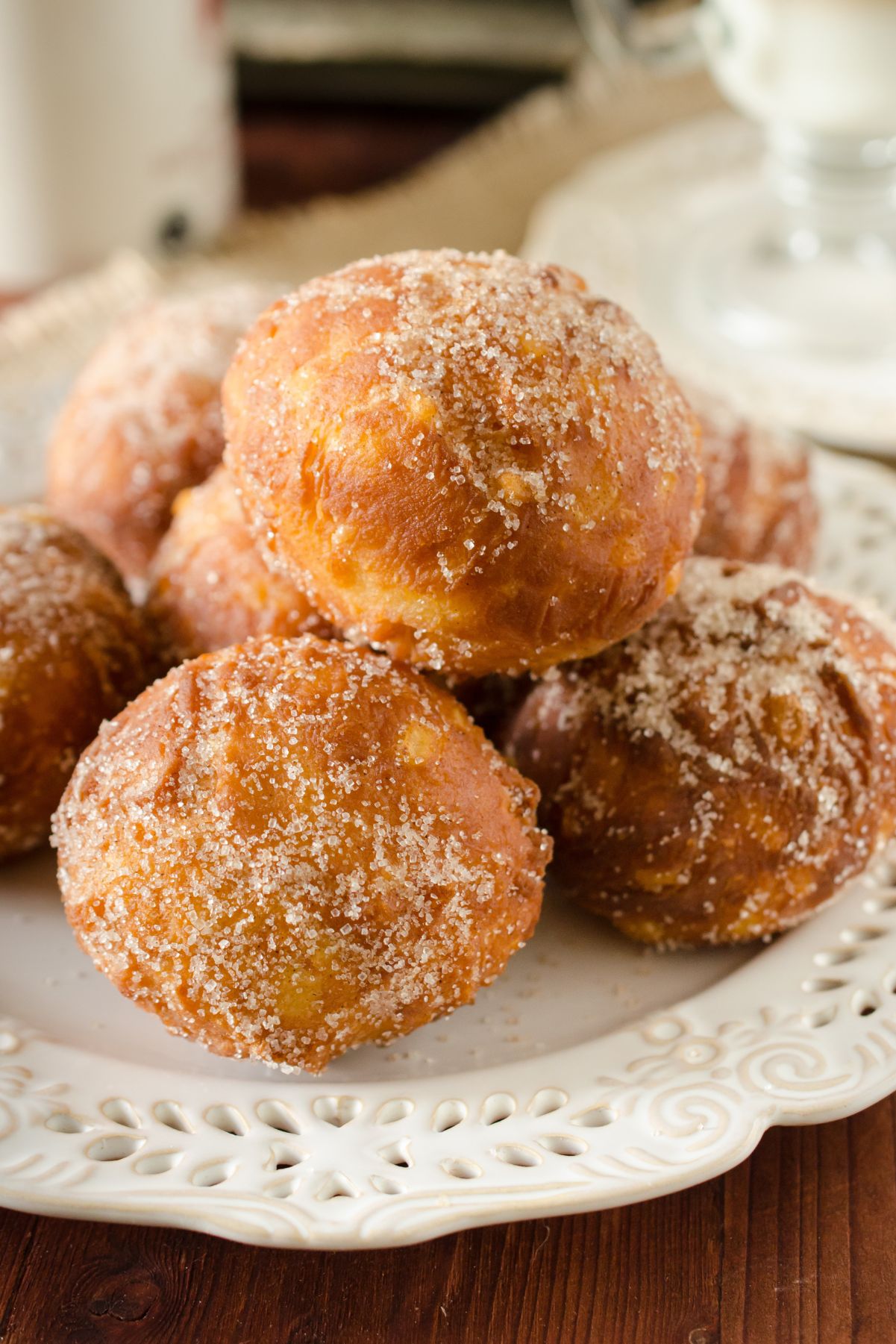 Homemade Fried Applesauce Doughnuts Recipe

Introducing our homemade fried applesauce doughnuts recipe, a perfect way to level up your breakfast game.

They are made with simple yet flavorful ingredients like applesauce, cinnamon, nutmeg, and cloves.

These doughnuts not only taste incredible but also fill your kitchen with the warm aroma of spices. This delightful treat is sure to become a family favorite.

When making these doughnuts, it's essential to use fresh ingredients for the best results.

Opt for high-quality applesauce and fresh spices, as these will greatly impact the overall flavor.

Remember that proper sifting of the dry ingredients helps create a lighter, more delicate texture. For a consistent frying experience, maintain the oil temperature at the recommended 375 degrees F throughout the process.

Fry just a few doughnuts at a time to avoid overcrowding the pan and alllow even cooking.

These doughnuts are versatile, so feel free to get creative with toppings. Sprinkle with powdered sugar or cinnamon sugar, or even drizzle them with a glaze of your choice.

This breakfast recipe is an excellent addition to your breakfast repertoire. With a few tips and tricks up your sleeve, you'll soon be making bakery-quality doughnuts at home.


Related Recipes Recipes

Grandma's Old-Fashioned Apple Dumplings

Apple Crumble Coffee Cake

Baked Brown Sugar Apple Enchiladas





Affiliate Disclosure: Some links provided may be affiliate links where I may earn a commission if you purchase something after clicking on a link. No extra cost is added to you. Also, as an Amazon Associate, I earn from qualifying purchases made through links.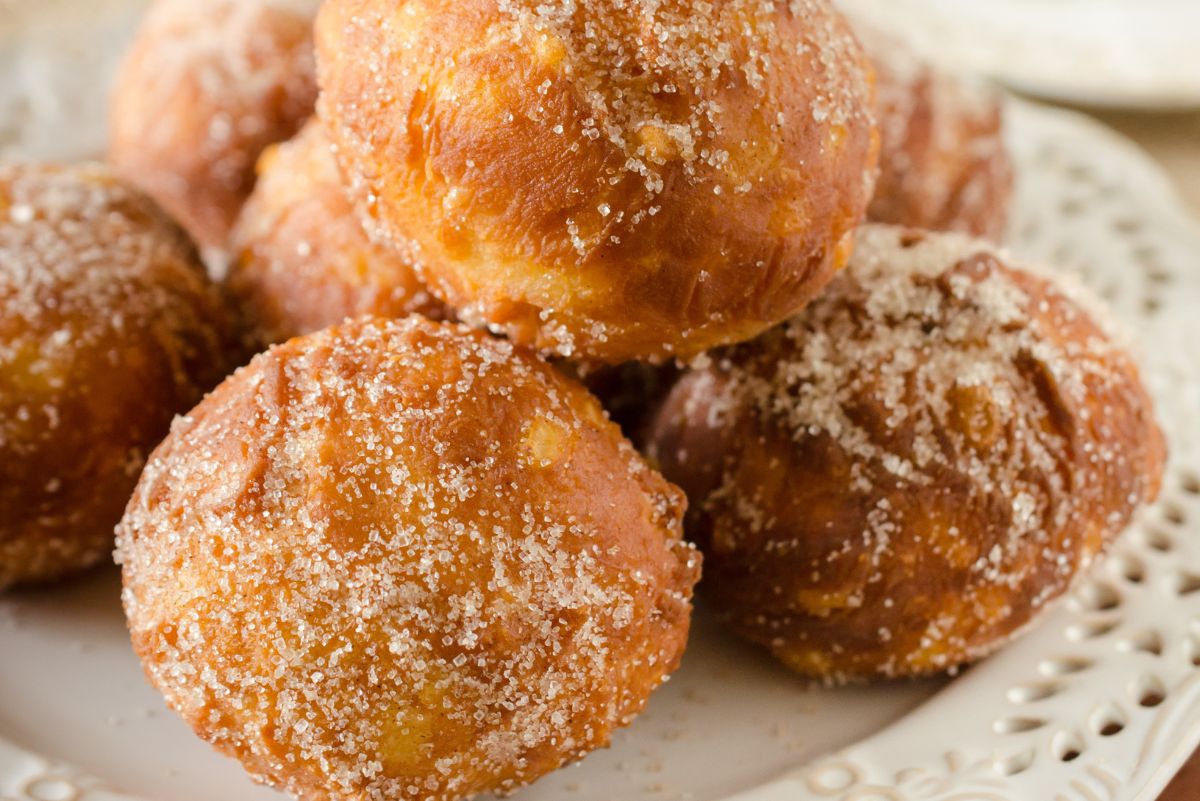 If you need to change the amount of servings the recipe will make, click on the number of servings in the section under the "Print Recipe" bar, and move the slider up or down to change the number of servings you want. Or to double or triple the recipe, click on the 2x or 3x next to "Ingredients".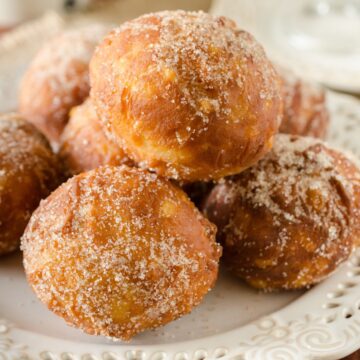 Homemade Fried Applesauce Doughnuts
Savor the delicious taste of homemade fried applesauce doughnuts, combining aromatic spices and a tender texture for the perfect sweet treat.
Instructions 
Preheat the oil in a deep-fryer to 375 degrees F (190 degrees C).

On a piece of wax paper, sift the flour, baking powder, baking soda, cinnamon, nutmeg, cloves, and salt together.

In a separate large bowl, use a medium-speed electric mixer to combine sugar, brown sugar, and eggs until they achieve a fluffy consistency.

Add 2 tablespoons of oil to the sugar and egg mixture, beating well.

Gradually mix the sifted flour mixture into the egg mixture, alternating with milk, starting and finishing with the dry ingredients. Make sure everything is well combined.

Incorporate applesauce and vanilla into the batter.

Carefully spoon level tablespoons of the batter, 3 or 4 at a time, into the hot oil. Avoid overcrowding the pan to prevent oil from overflowing.

Fry the fritters for 3 minutes, turning them once using tongs, until they become golden in color.

Using tongs, transfer the fritters onto paper towels to drain any excess oil.

Allow the fritters to cool completely before serving.
Nutrition
Calories:
154.8
kcal
Carbohydrates:
16.8
g
Protein:
1.8
g
Fat:
9.1
g
Saturated Fat:
1.3
g
Cholesterol:
15.7
mg
Sodium:
81
mg
Potassium:
33.5
mg
Fiber:
0.5
g
Sugar:
7.6
g
Calcium:
22.4
mg
Iron:
0.7
mg
FAQs
Can I make these doughnuts ahead of time?
Yes, you can make the doughnuts ahead of time and store them in an airtight container for up to 2 days.
Can I use store-bought applesauce?
Absolutely! Store-bought applesauce works well, but make sure it's unsweetened to avoid overly sweet doughnuts.
How can I reheat leftover doughnuts?
You can reheat them in a preheated oven at 325 degrees F for 5-7 minutes or until warmed through.
Can I substitute other spices for the cinnamon, nutmeg, and cloves?
Yes, feel free to experiment with other spices like allspice, ginger, or cardamom to create your own unique flavor combinations.
You May also Like: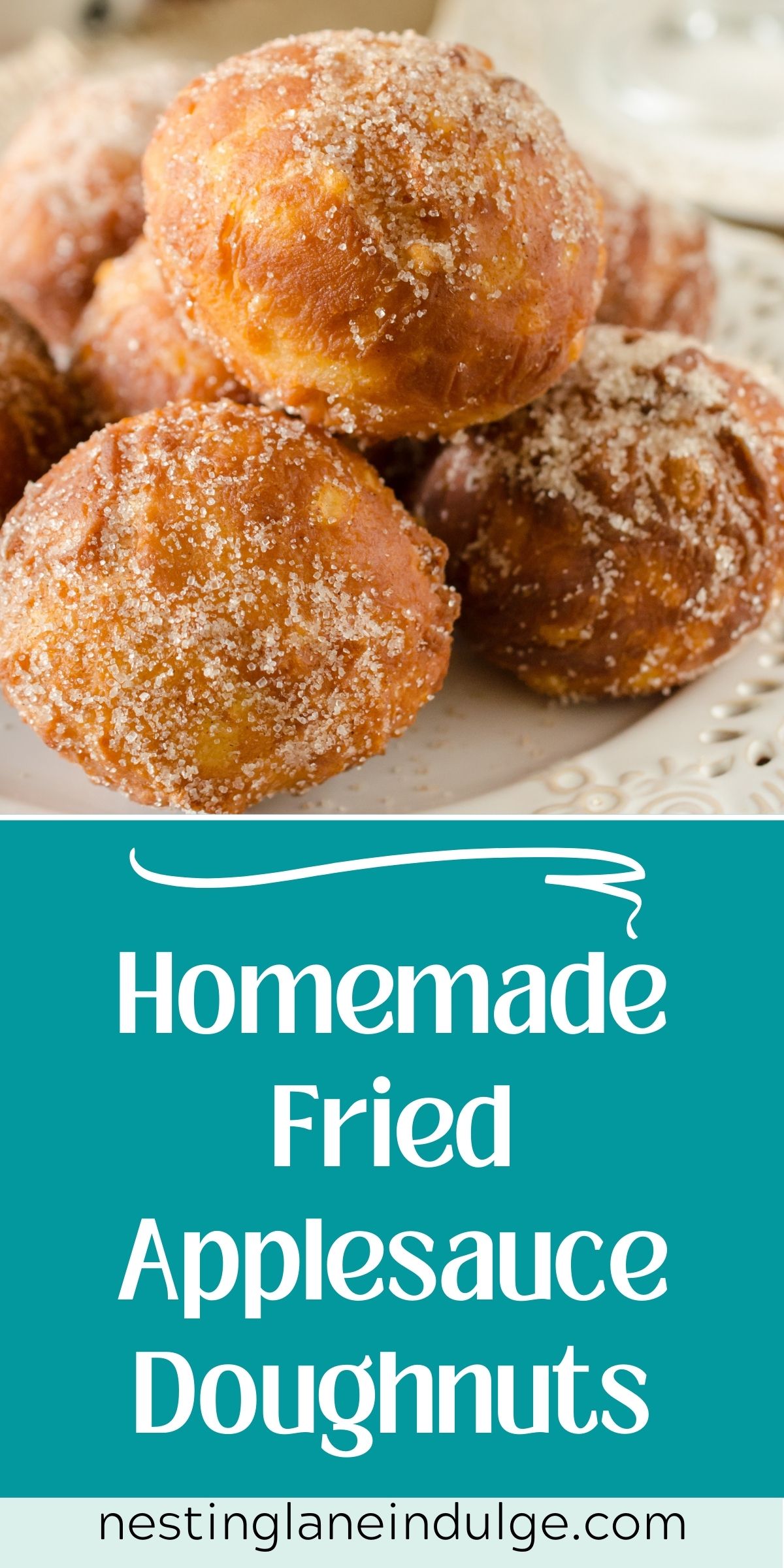 <